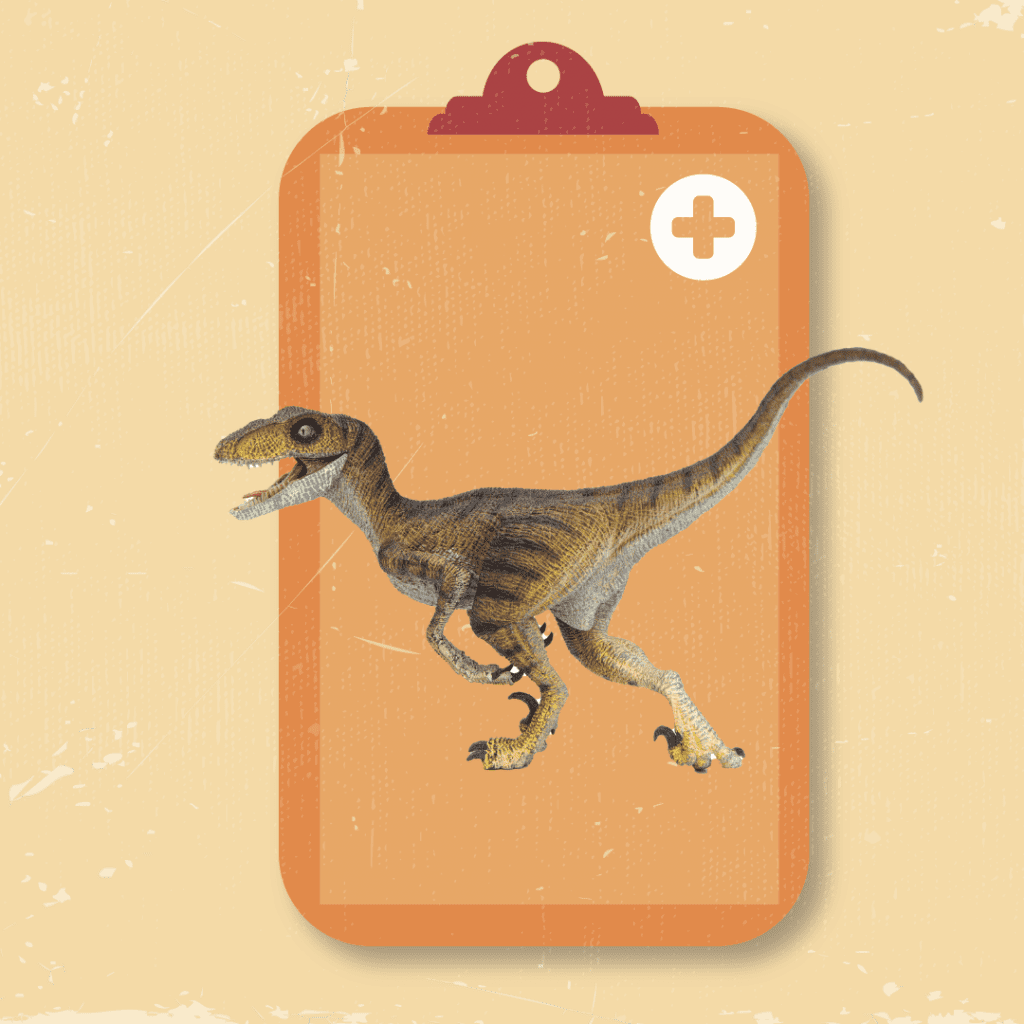 Size

6 Feet Long

Diet

Carnivores
Period

Late Cretaceous
Fun Fact

As you can see, Velociraptor was not bigger than a poodle. In the movies, Velociraptor was made the size of men. It's scarier.
Dino Story
Nugget, Popcorn, and Waffle were surrendered by their caretaker after they realized they would not be able to provide them with the amount of food or space they need to survive. Their story serves as a reminder to always research your pets before committing to care for them. Also, never try to domesticate a wild animal – especially ones with shark-like teeth.
Treatment Updates
10.12.22

Nugget, Popcorn, and Waffle arrived at CMA's Rescue Center and will remain at CMA for observation prior to their release.
Visit the dinosaurs at Dino Rescue today!
---
All dinosaur footage was obtained with the approval of the U.S. Prehistoric Conservation Commission under conditions not harmful to the dinosaurs. Footage was acquired while conducting authorized conservation activities pursuant to US-PCC-22-A