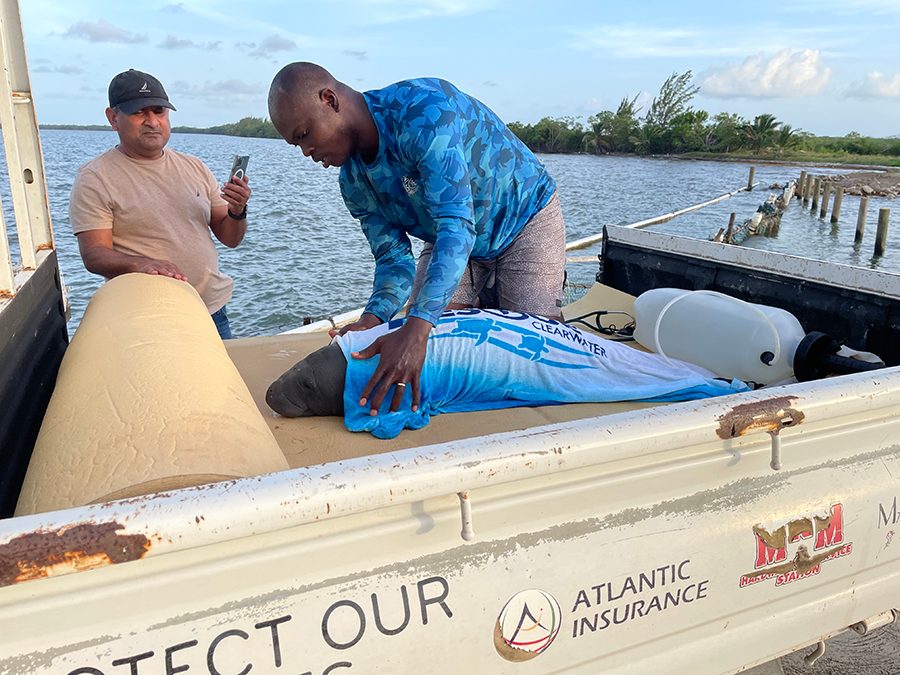 Manatee Calf Found Alone in Shrimp Farm
On July 20, 2022, Clearwater Marine Aquarium Research Institute's Marine Mammal Rescue Team in Belize received a report of a baby manatee that was believed to be injured or orphaned at the Paradise Shrimp Farm south of Belize City. The calf was reported to have been seen in the same location for two days with no other manatee in sight. Our team immediately deployed to the area and upon arrival the calf was observed alone at the fence line of the water intake for the shrimp farm.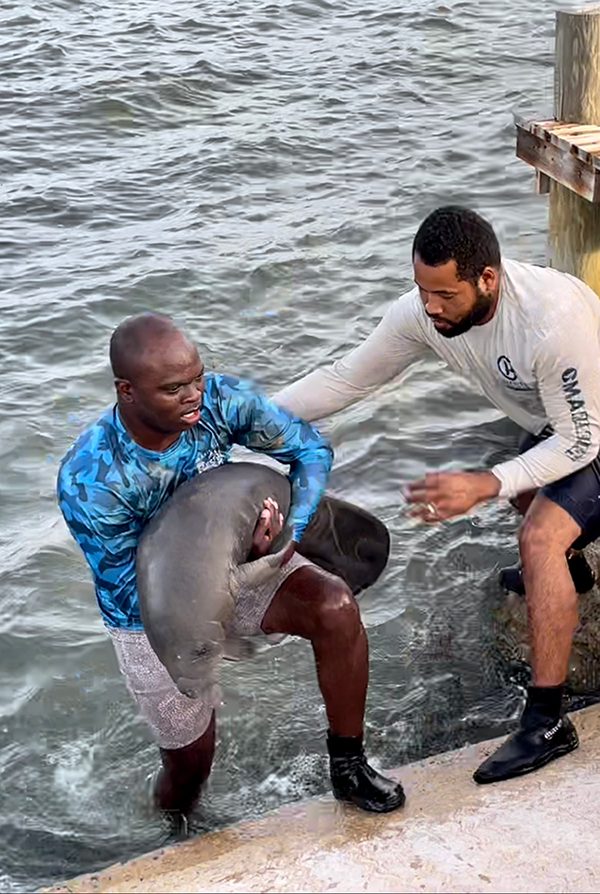 Initial observation showed that the calf did not seem to have any injuries but was indeed alone as no other manatee were observed in the area. Our team quickly strategized a plan of action for rescue. After the first rescue attempt, it was clear that the calf was feisty and very energized as it slipped away from the team. Upon the second attempt, the team tried to hoop the calf using a large hoop net, and still, the calf managed to slip through but in that process was secured by CMARI Belize Research Biologist Jamal Galves and was eventually carried out of the water.
A Healthy and Hungry Manatee Calf
Initial assessment showed that it was a young male calf, approximately 2 months old, in very healthy condition and he did not appear to have any physical injuries. Its breathing was good, and its heartbeat was stable and strong, and its body appeared to be in great condition! During the initial assessment, the calf had been heard vocalizing and expressing signs and sounds of sucking which was an indication of hunger. The young male calf was offered a bottle formula of rehydration salt.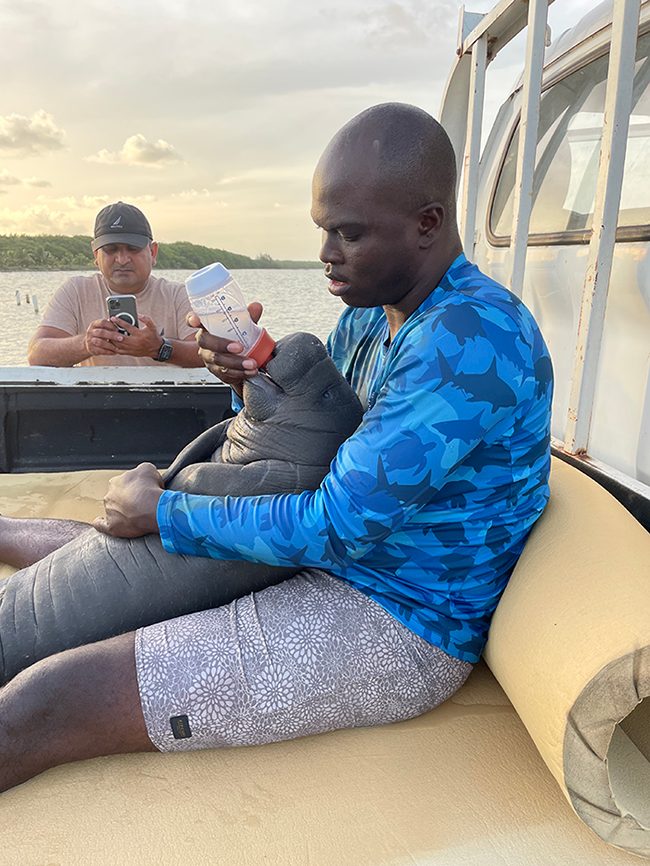 Transport to a Rehab Center
Once the calf was settled in and ready for transport, our team traveled to the rehab center. During the transport, the team kept the calf comfortable and wet while monitoring his breathing, and continued to administer fluids when the calf exhibited feeding behaviors.

After five hours of travel, the team arrived at the rehab center and the calf was carried over to a small pool that was prepared for him. Upon entry into the water the young male thrashed around for a few seconds and eventually calmed down so that he could start investigating the pool where he spent the remainder of the night. The young calf was reported to have been doing great and has now started feeding well. Further assessments will be done soon and his rehabilitation journey will start with the aim to be returned to the wild.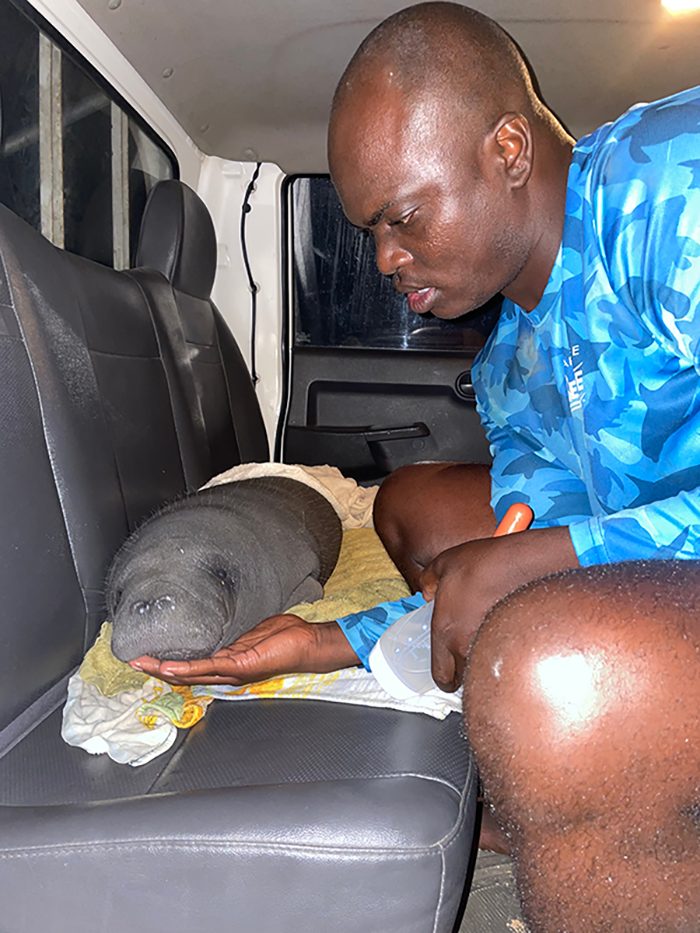 Special thanks to the Paradise Shrimp Farm for reporting this incident and for the assistance in monitoring the calf and support with the rescue!