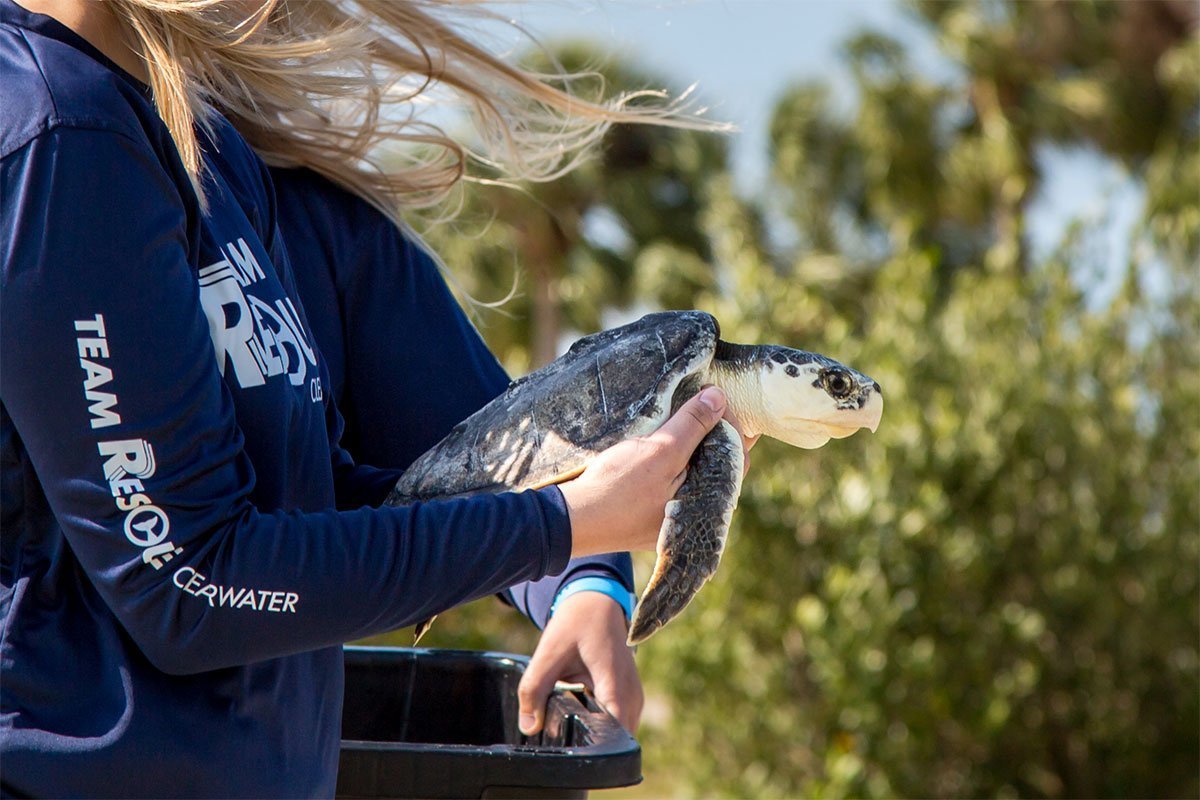 Kemp's Ridley Sea Turtle Rescued and Released
On Thursday, April 4, 2019, Clearwater Marine Aquarium released Pebbles, a critically endangered Kemp's ridley sea turtle, back home into the Gulf of Mexico. The sea turtle was rescued and rehabilitated by CMA staff and released at Fred Howard Park in Tarpon Springs, FL.
FIshing hook removed from endangered sea turtle
Pebbles is a juvenile Kemp's ridley sea turtle that was caught by a fisherman near Cedar Key on March 23, 2019. CMA rescued the sea turtle and discovered Pebbles had swallowed the fisherman's hook. CMA performed a hook removal procedure and began monitoring Pebbles' recovery. Pebbles quickly recovered from the procedure and was cleared for release by both CMA's veterinarian and Florida Fish and Wildlife Conservation Commission (FWC).
Learn ways to help protect sea turtles with safe fishing practices.
Pebbles was successfully released on Thursday, April 4 in Tarpon Springs, FL. Good luck back in the big blue, Pebbles!
You can watch the live video of Pebble's release below:
---
All marine turtle footage taken in Florida was obtained with the approval of the U.S. Fish and Wildlife Service and the Florida Fish and Wildlife Conservation Commission (FWC) under conditions not harmful to marine turtles. Footage was acquired while conducting authorized conservation activities pursuant to FWC MTP-19-172.