This Manatee Appreciation Day we asked a member of the CMA Rescue Team what they think about these amazing marine mammals and how they believe we can all help protect them.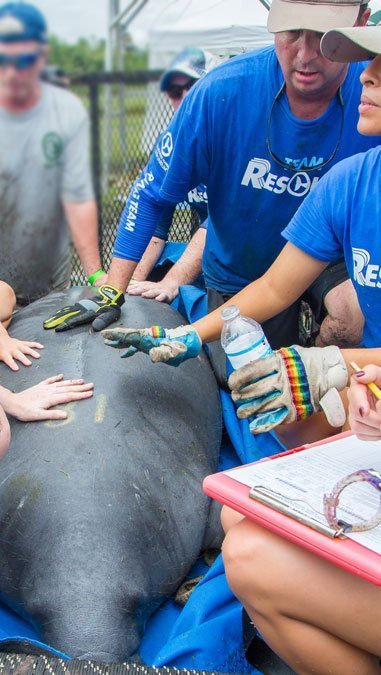 All work conducted under USFWS permit #MA770191.
Chuck White, Rescue Biologist, CMA Rescue Team
---
Why are manatees important to you?
I had my first experience with manatees when I snorkeled up at Three Sisters Springs in my early 20s. A manatee came within inches of me to "check me out." It was my closest encounter with a large wild animal and I was taken aback as to their size and gentleness. I have been in love with the species ever since.
How long have you worked with manatees?
I have worked with manatees in differing capacities for the better part of the last decade, as a volunteer, an intern, and as a staff member.
When was the first time you worked with a manatee?
The first time I worked with a manatee was as a volunteer for the CMA Stranding Team back in 2012. FWC needed assistance capturing and assessing a manatee that was entangled in a crab trap line in Allen's Creek in Largo. The manatee was an adult female with a calf and a juvenile manatee. Once the animals were captured, they were all given quick health assessments, the one was disentangled, and all released on site.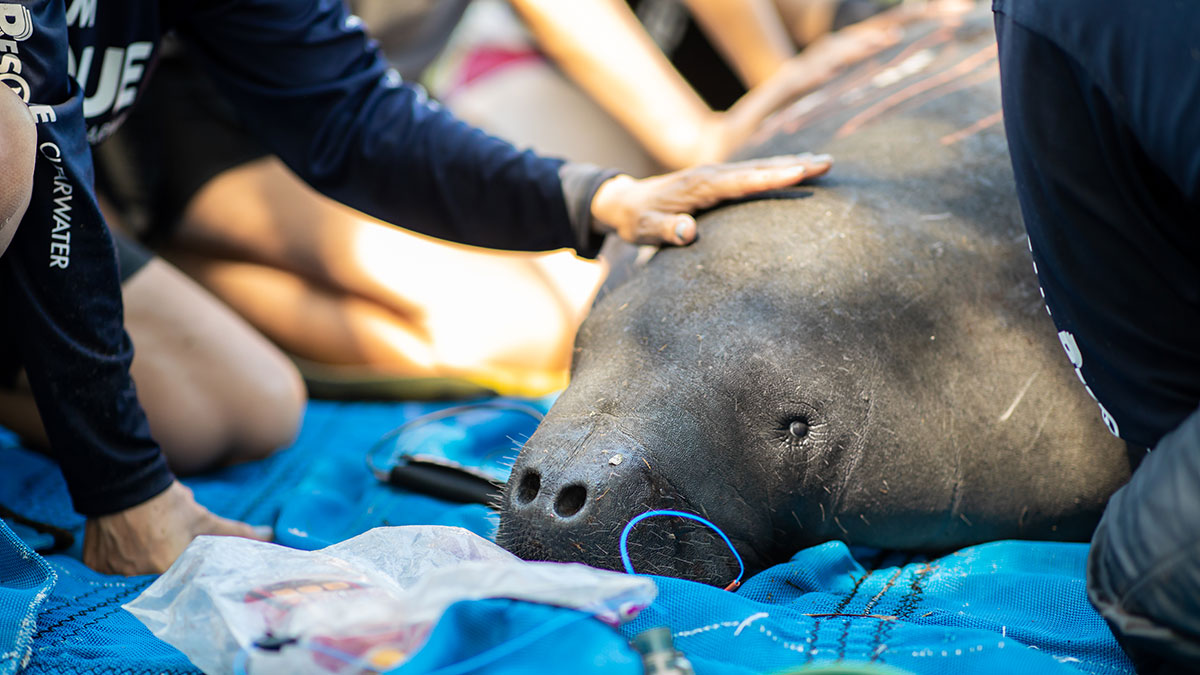 What is your most memorable manatee experience?
My most memorable experience with manatees was when we assisted relocating eight manatees that had been swept into a golf course pond during a tropical storm. It was a long and rewarding day capturing all eight of the manatees (from adults to calf size), assisting with the health assessments, and then relocating them back into Crystal River where they belonged.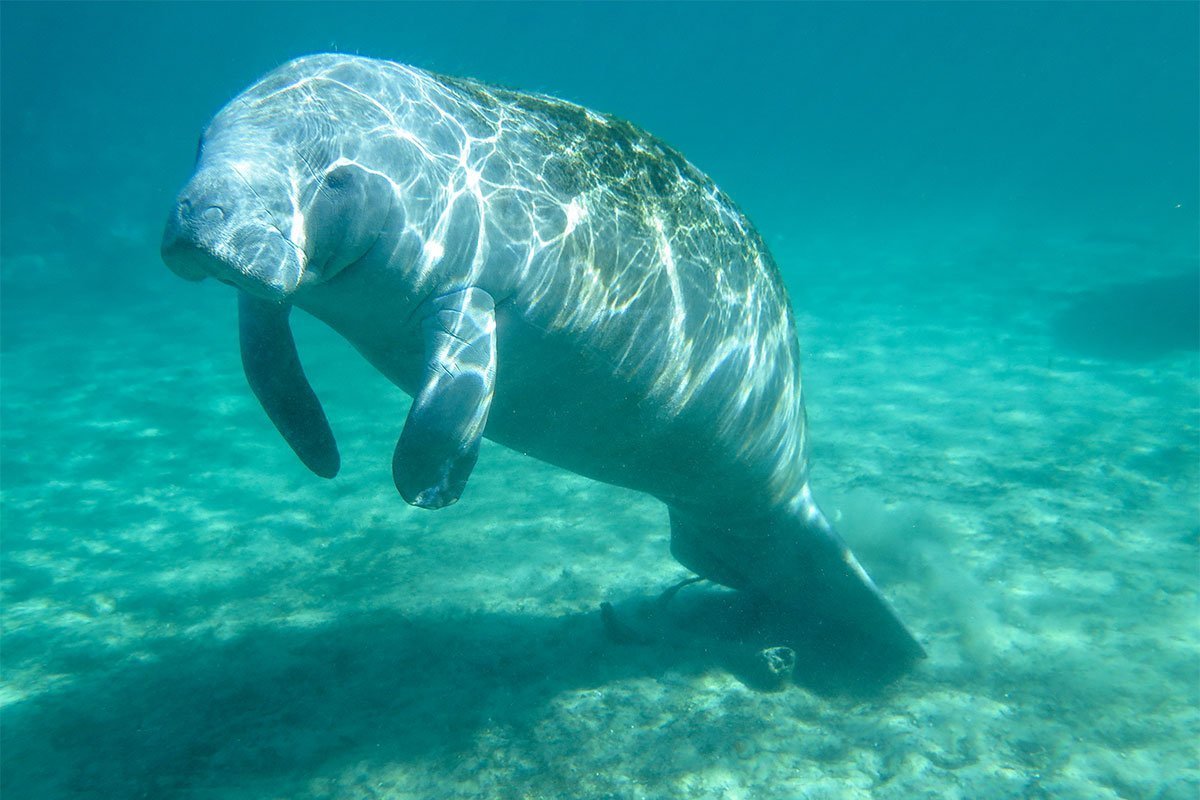 How can others help protect manatees?
It is important that citizens are always vigilant and keep their eyes out for manatees and other sea life while on the water. Manatees can be submerged just below the surface and are vulnerable to being struck by vessels. Always obey the posted speed (e.g. slow – no wake) in manatee areas. Never boat or swim inside of a posted manatee sanctuary. Never approach or harass manatees, or other wild marine life. Always keep your distance from a manatee mating herd.
Learn more ways you can help protect marine life with safe boating practices.
---
Protecting Manatees Through Rescue and Research
Along with the important work done by the CMA Rescue Team, CMA Research Institute is also deeply involved in protecting manatees and their habitats by monitoring manatee populations and tracking manatees after they are rescued and released. This research data is vital to conservation efforts that will help protect these threatened animals here in Florida and other parts of the world.