Wild Dolphin Updates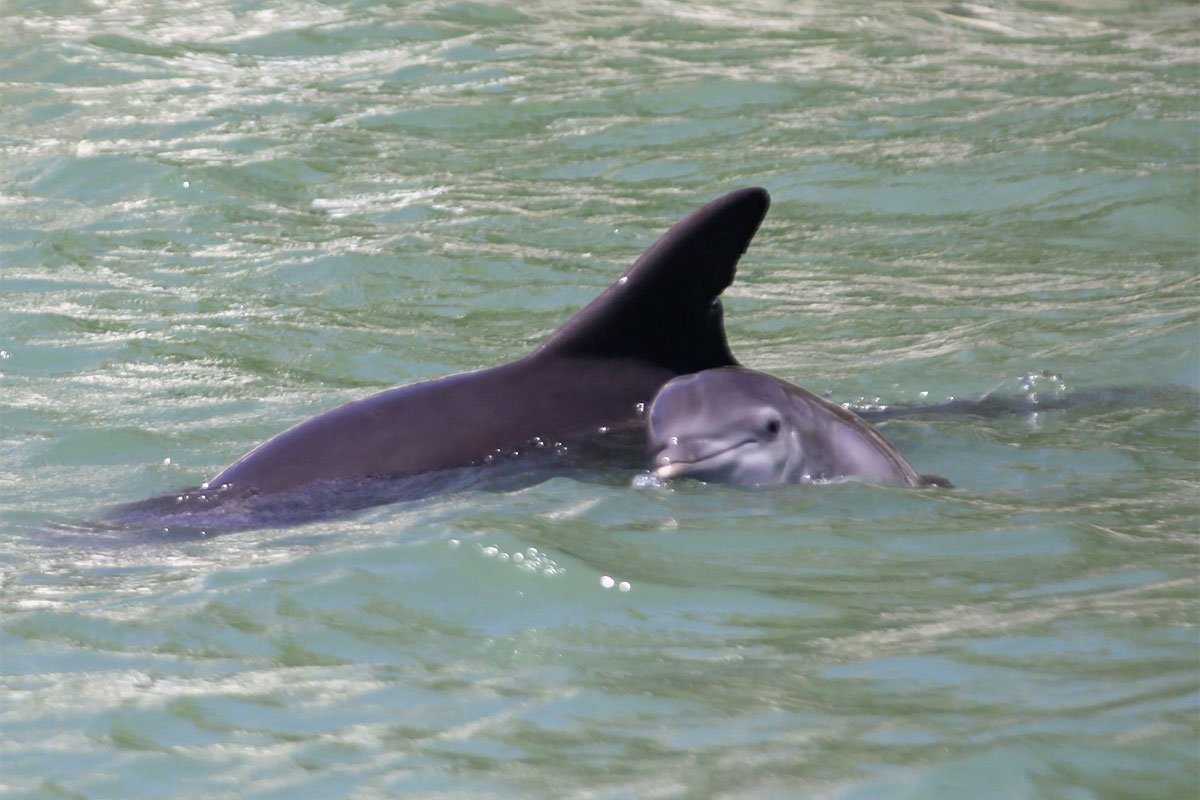 Dolphin Calves Then and Now
As we patiently wait for new dolphin calves to arrive this season, we wanted to reflect on some of the original calves we've observed to share their stories of then and now.
Jai
Jai is the second identified animal in our study and was originally observed as a calf to our first identified animal, Low-Notch, when the study began in August 2013. Jai remained with Low-Notch until spring 2017 when she had her current calf, Poppy. After Poppy's birth, Jai displayed a behavior commonly seen with calves that first move away from their mothers; frequent visits.
Jai thankfully became marked before maturing away from Low-Notch so it can be positively identified on its own. Markings are distinct dorsal fin features, like notches or scars, which help us tell dolphins apart.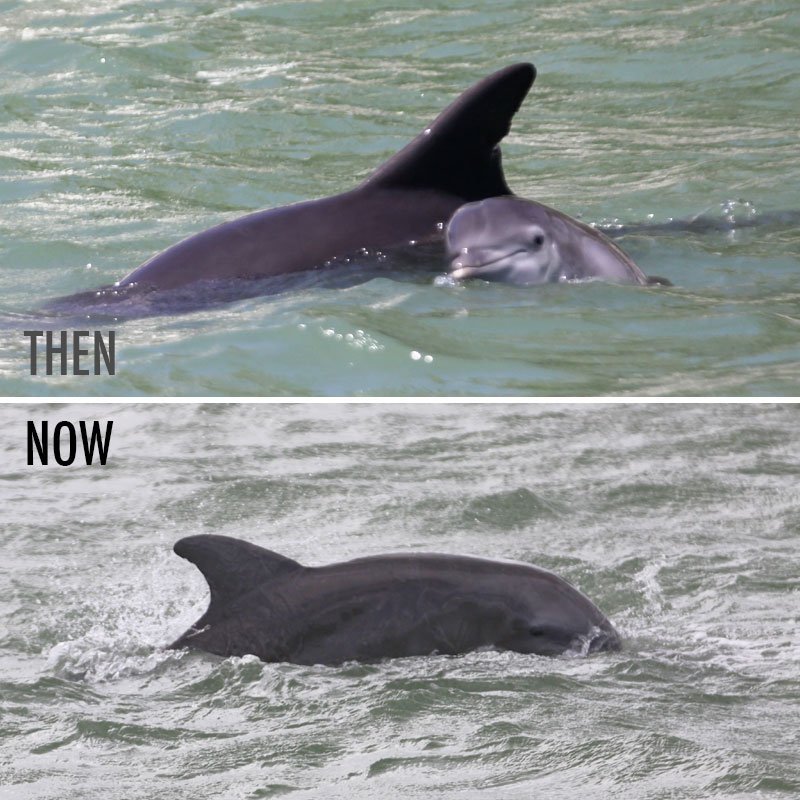 Pat
Pat is Cali's calf. Pat is known for its energetic behavior which may have led to the formation of a distinct scar early in Pat's life. This scar continues to be the most distinct marking on Pat's fin and also gives the leading edge a unique shape to where this dolphin can often be identified based on shape alone. Unlike Jai, Cali was first observed alone as the 16th animal in our study in 2013, while Pat was confirmed in 2014 as our 49th animal.
Pat also frequently visited Cali after her second birth in the study, in 2017. Her new calf, Nola, also displays similar energy to Pat's.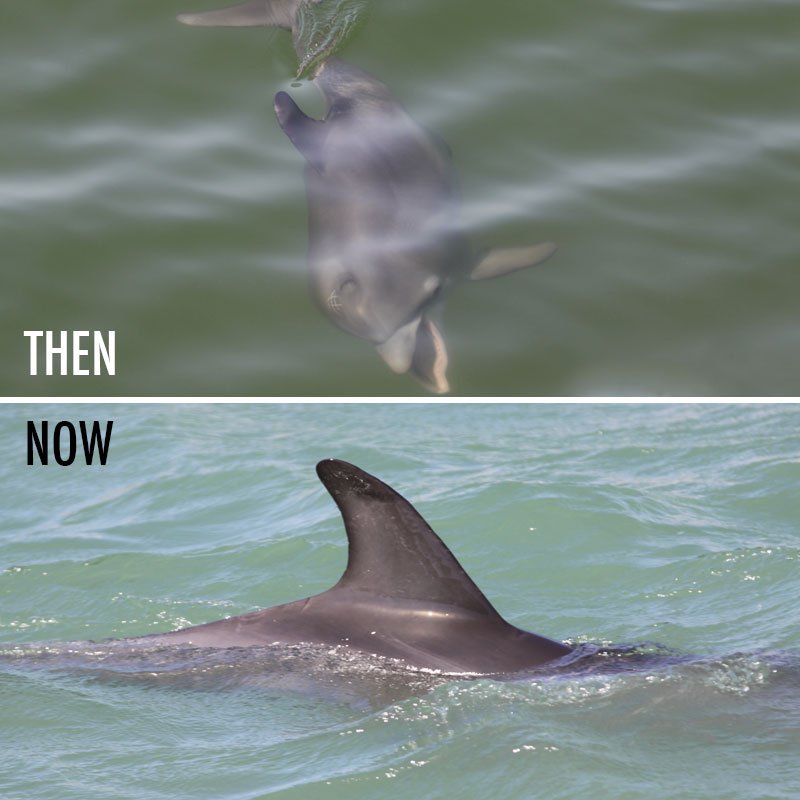 Parcel
This animal holds a particularly special part in our study. Parcel received her name from an entanglement she acquired in her first year of life in 2015. She was found with a packing strap situated like a sash around the front portion of her body. Thankfully, our Rescue Team, as well as stranding network partners, were able to successfully intervene and remove the strap while at the same time attached a tag to Parcel's fin for positive identification post disentanglement. Without the tag, Parcel may have remained a "clean" dolphin (without distinct markings) and would have been nearly impossible to identify as her mother, Bundle, still has a very "clean" dorsal fin.
Parcel has been suspected to have matured away from Bundle last summer and further, due to Parcel's age, we suspect that Bundle may be ready to have a new calf in the upcoming months. Parcel's story, of course, spreads an important message about how human actions and marine debris can negatively impact marine life. The intervention did provide us with the opportunity to confirm her gender, which is not always easy to determine from observation in the wild. Hopefully, we will see Parcel with a calf of her own one day!
Learn more about our local wild dolphin population on a Dolphin Adventure Tour.
---
Contributed by Savannah Gandee & Chelsea Parsons, CMA Education Team. Research conducted and photographs collected under the NMFS Scientific Research Permit No. 19749.