Rehabilitated Otters Return to the Wild
Abe, the young otter kit that was rescued in February by Clearwater Marine Aquarium (CMA), was finally released on June 2, 2018, after several months of rehabilitation with a group of five other orphaned otters. The male North American river otter kit was estimated to be just three months old when he was first found alone near an industrial area of Pinellas County on February 16, 2018.
Following his rescue, Abe was taken to the surgical suite at CMA, where he was examined and treated by the veterinarian before being cleared for transfer and rehabilitation at Owl's Nest Sanctuary for Wildlife. Once there, he was soon joined by several other otter kits that had been found without their mothers.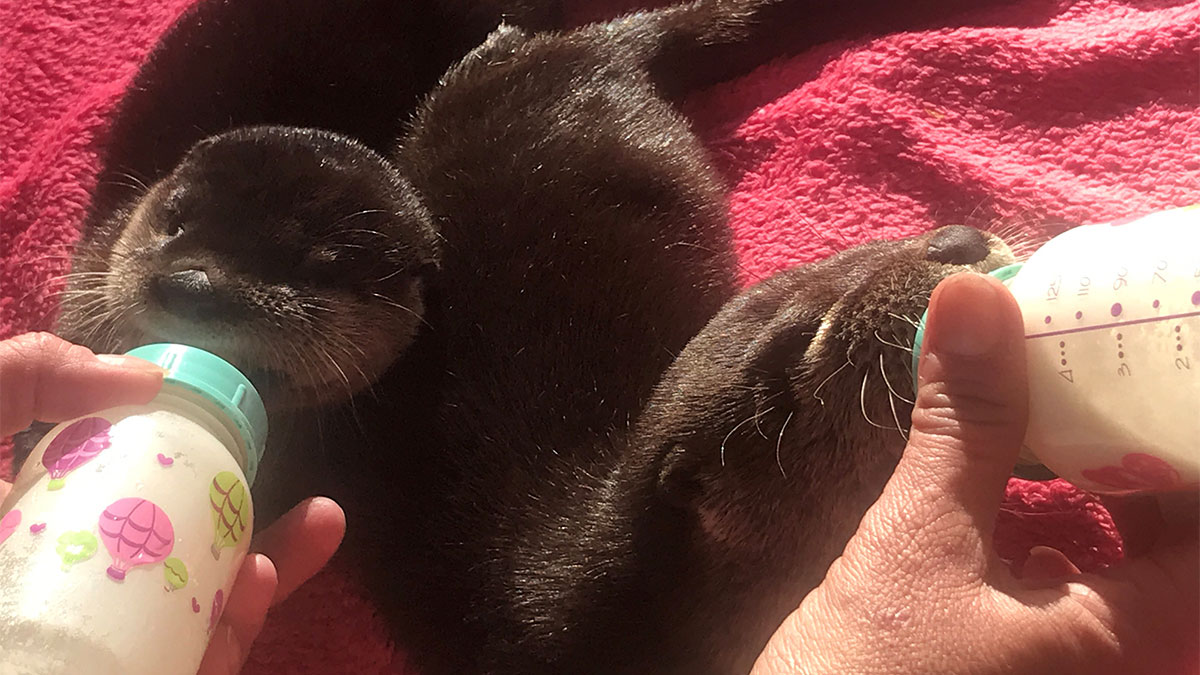 Preparing the Otter Kits for Release
In the nursery at Owl's Nest, they were bottle fed first, then introduced to soft solids and small fish. Abe quickly grew to be the largest of the group. The rehab process continued in an outdoor enclosure with a small artificial pond. Here the river otters learned the survival skills needed to be released back into the wild. Taking naturally to swimming in the pond and proving they could hunt and catch live fish on their own was the final condition confirming their readiness to be released.
Owl's Nest Sanctuary for Wildlife released the group of orphaned river otter kits together on Saturday, June 2 at Werner-Boyce Salt Springs State Park in New Port Richey, FL. Clearwater Marine Aquarium team members were there to say goodbye and watch as Abe returned to the wild with his new friends.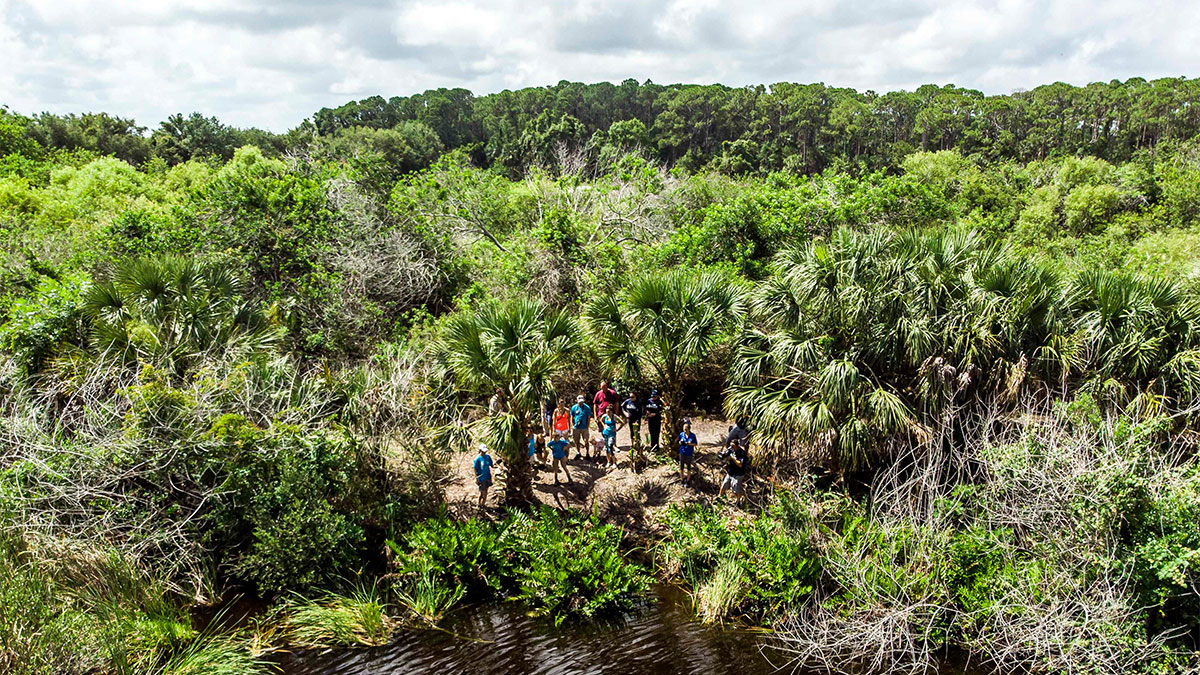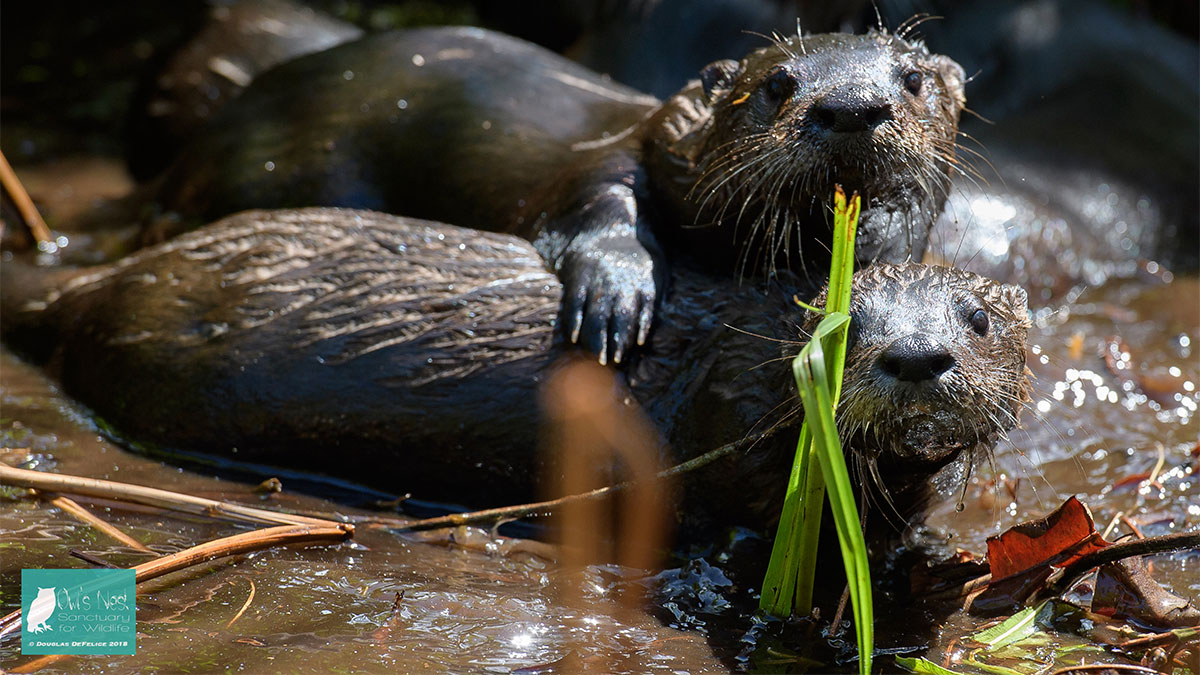 ---
How to Respond If You Find a Young Otter Alone
If you come across any young animal alone, the best way to help is to leave it where it is, move away from the area and watch for 15 minutes to see if the mom returns. Call CMA (or your local wildlife rescue organization) right away before intervening. This includes touching, moving, or interacting with the animal in any way. Mom may be close by and interacting with the otter kit, having pets around the area, or people nearby may interfere with mom's ability to return. Otters are wild animals and can be aggressive, have a powerful bite and the ability to run and swim quickly. They can also potentially carry rabies. Call our 24-hour rescue hotline before taking any action: 727-441-1790 Ext. 1.