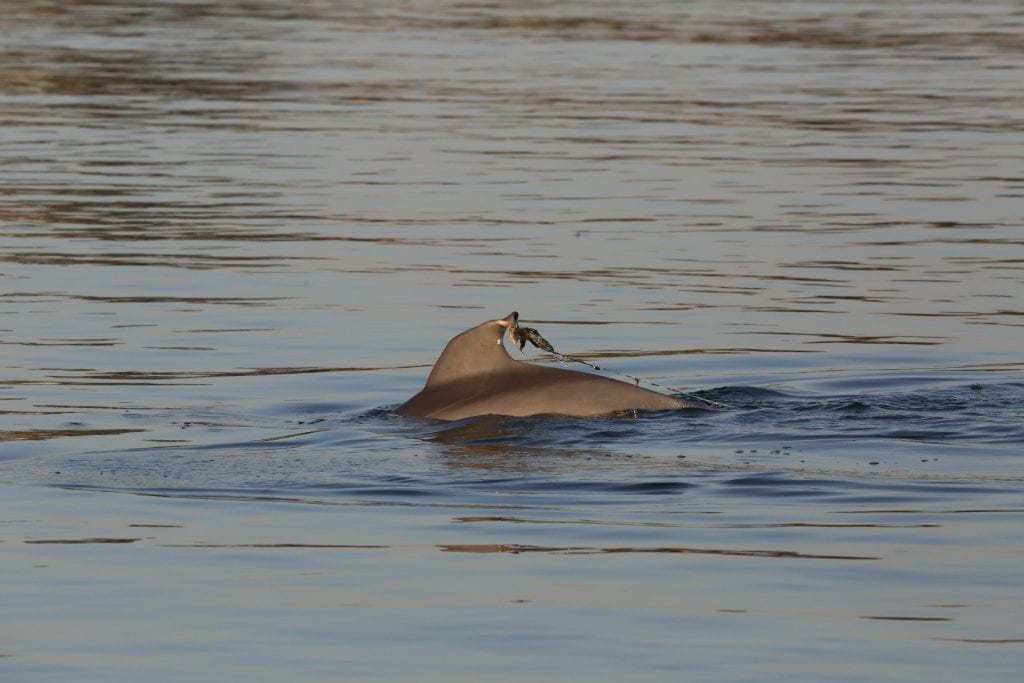 Calf Entangled with Fishing Line Spotted in New Smyrna Beach
On Friday, February 26, 2021, the CMA Rescue Team, along with partners from the Southeast Stranding Network, assisted with the disentanglement of a bottlenose dolphin calf in New Smyrna Beach. The calf had green and clear fishing line wrapped around the dorsal fin, encircling the body, as well as deep, but healing, wounds. The calf, called Zuki, is part of a well-known pair, with the mother, YMLA, being noted in the HUBBS catalog since 2009. The pair is also suspected to be the same mother and calf pair previously reported entangled in the same area in April 2020.
Rescue Teams Get To Work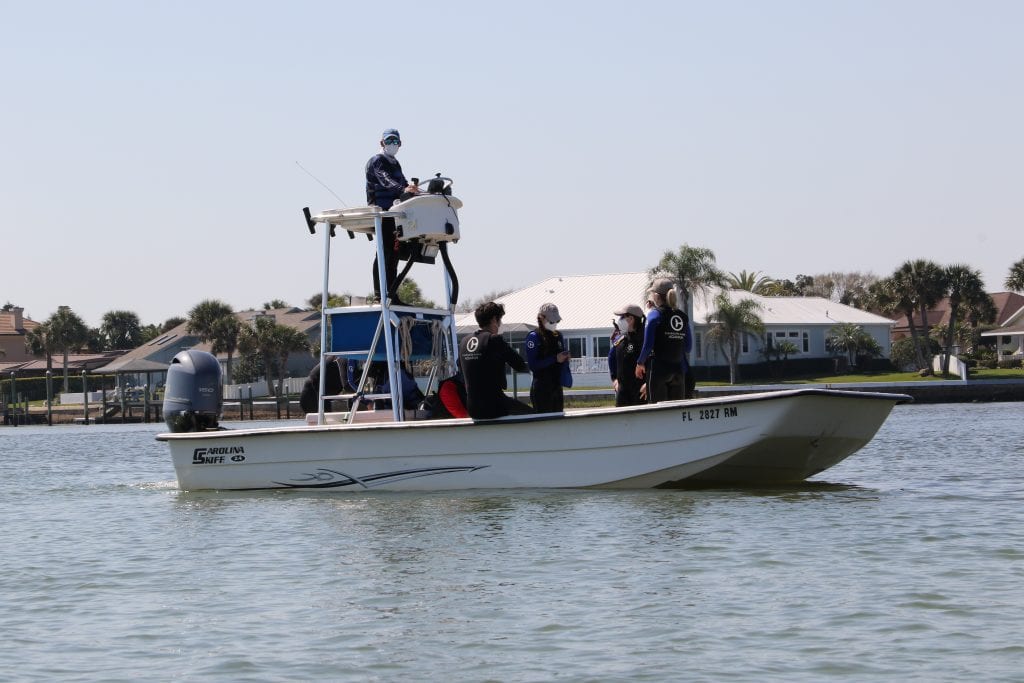 The team traveled to New Smyrna on February 25, and the rescue efforts began around 8am Friday morning. CMA's role was primarily as a support and chase vessel. After following the pair for a few hours until they entered shallow, workable waters, a net set was deployed and successfully encompassed both the mom and calf. Rescue personnel quickly entered the water and disentanglement began.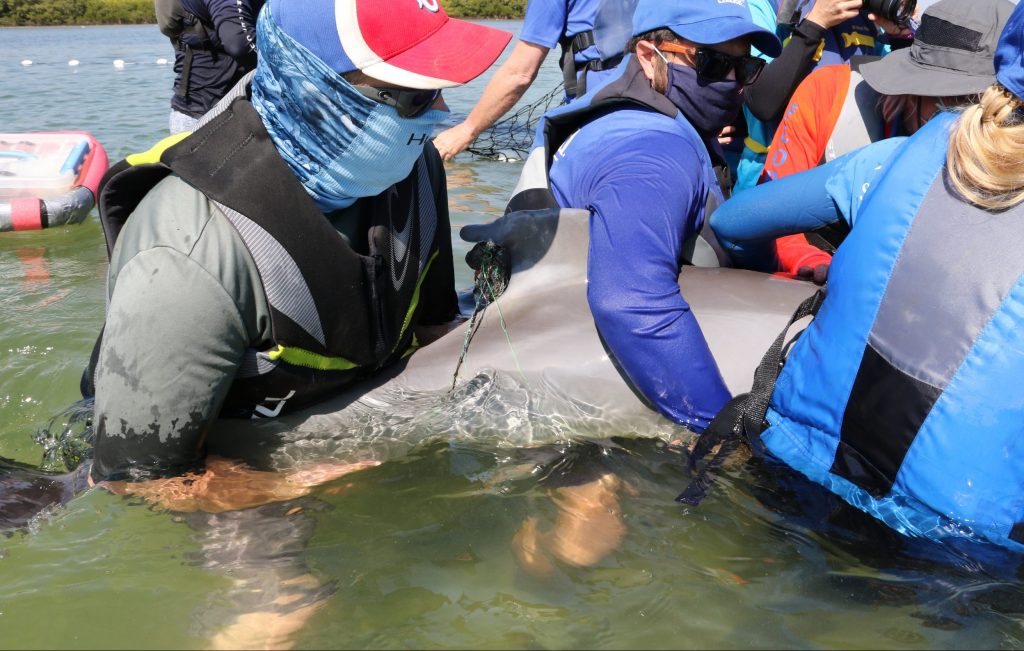 The green and clear fishing line was removed and various samples were taken for processing. Antibiotics were also administered to the calf to ensure proper healing of her wounds.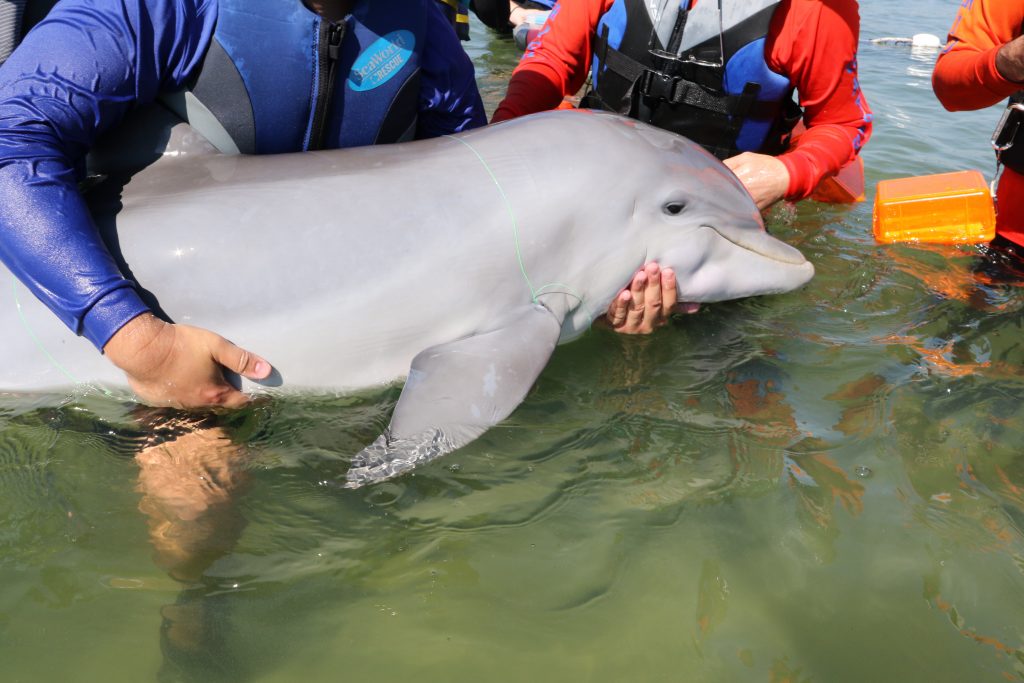 The mother and calf were released on site after the successful disentanglement intervention.
Stranding response conducted under a stranding agreement with NOAA Fisheries.
---
How to Respond If You Find Dolphins in Distress
If you come across any stranded or distressed dolphins, please call CMA (or your local wildlife rescue organization) right away before intervening. This includes touching, moving, or interacting with the animal in any way. Call our 24-hour rescue hotline before taking any other action: 727-441-1790 Ext. 1.