Clearwater Marine Aquarium released Nerds, a juvenile green sea turtle, on Wednesday, March 10, 2021.
Nerds' Story
On October 24, 2020, Nerds was found entangled in a fishing line in Pasco County. Not only was the fishing line found around Nerds' neck, but x-rays revealed some had been ingested. This can pose serious complications and gastrointestinal issues if not treated immediately. Fortunately, our medical team was able to remove the line without invasive surgery. Nerds also had fibropapilloma tumors (pap tumors) which were removed.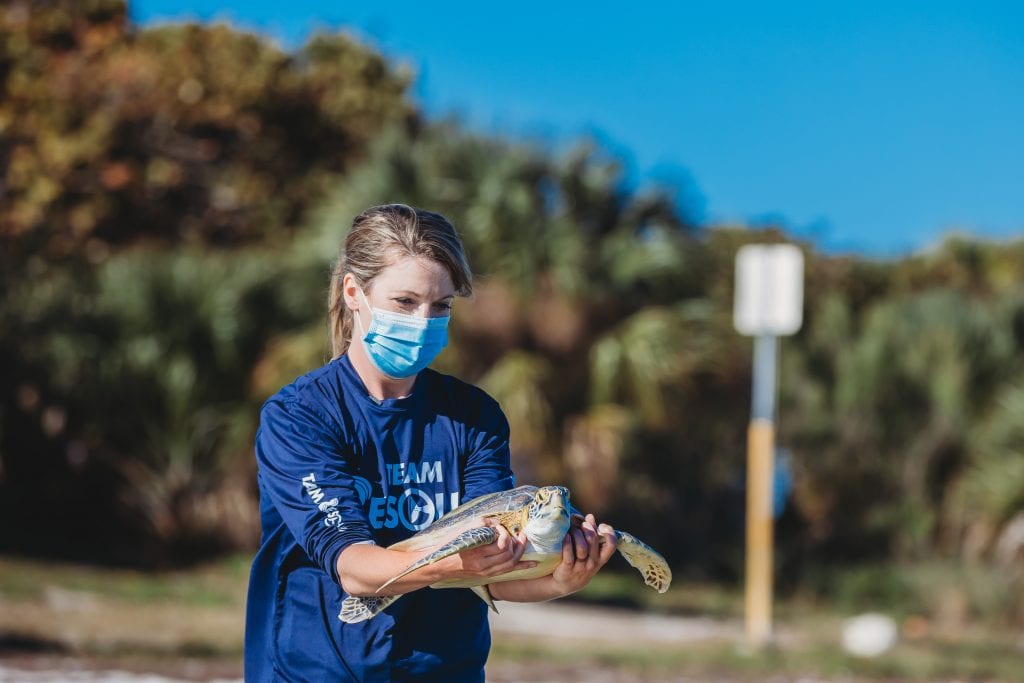 After several months of healing, Nerds has reached his goal weight and has been cleared for release by our veterinarian and Florida Fish and Wildlife Conservation Commission. Nerds is lucky to have been rescued and the story is a success, but it serves as a great example of the impacts that improperly disposed fishing gear can have on native wildlife.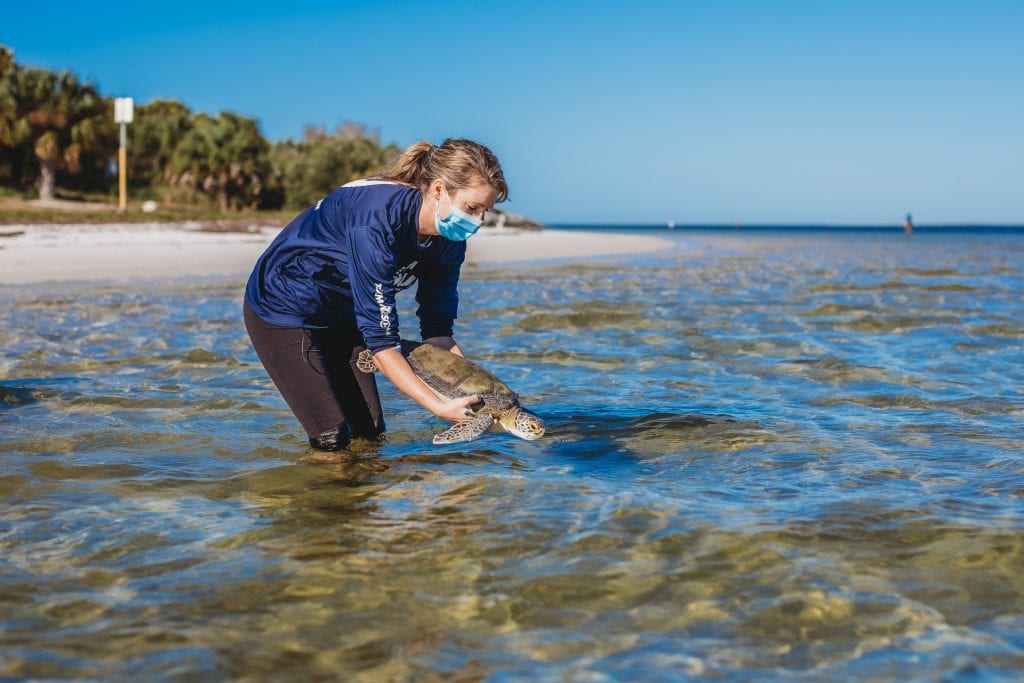 On March 10, Nerds was released at Fred Howard Park. We wish him the best as he makes his way back home!
---
All marine turtle footage taken in Florida was obtained with the approval of the U.S. Fish and Wildlife Service and the Florida Fish and Wildlife Conservation Commission (FWC) under conditions not harmful to marine turtles. Footage was acquired while conducting authorized conservation activities pursuant to FWC MTP-19-172.