Feta, a Green Sea Turtle Weighing Less Than Two Pounds and Missing Its Tail Rescued off Clearwater Beach
Clearwater Marine Aquarium (CMA) released one of our smallest rescues, Feta, a juvenile green sea turtle weighing only 1.8 pounds. Feta was rescued on Jan. 31, 2018, after being found floating off North Clearwater Beach. Feta was brought to CMA and named during our "cheese" naming theme.
When she arrived at CMA we realized she was missing parts of her tail from a previous, healed, injury, most likely due to predation, but she never let that slow her down!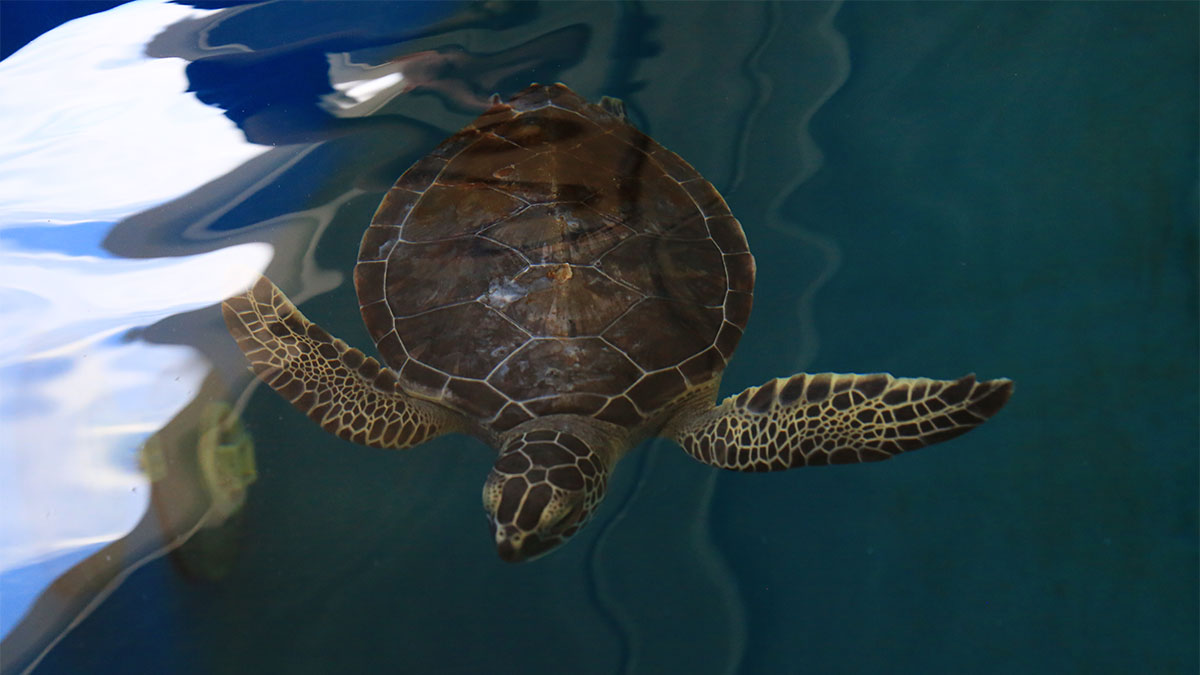 Quick Recovery at Clearwater Marine Aquarium
During her stay here she received twice daily blood glucose checks and fluids as well as antibiotic injections. Very quickly she began eating solid food and swimming well in her rehab pool. Glucose checks and fluids were shortly discontinued and her diet steadily increased.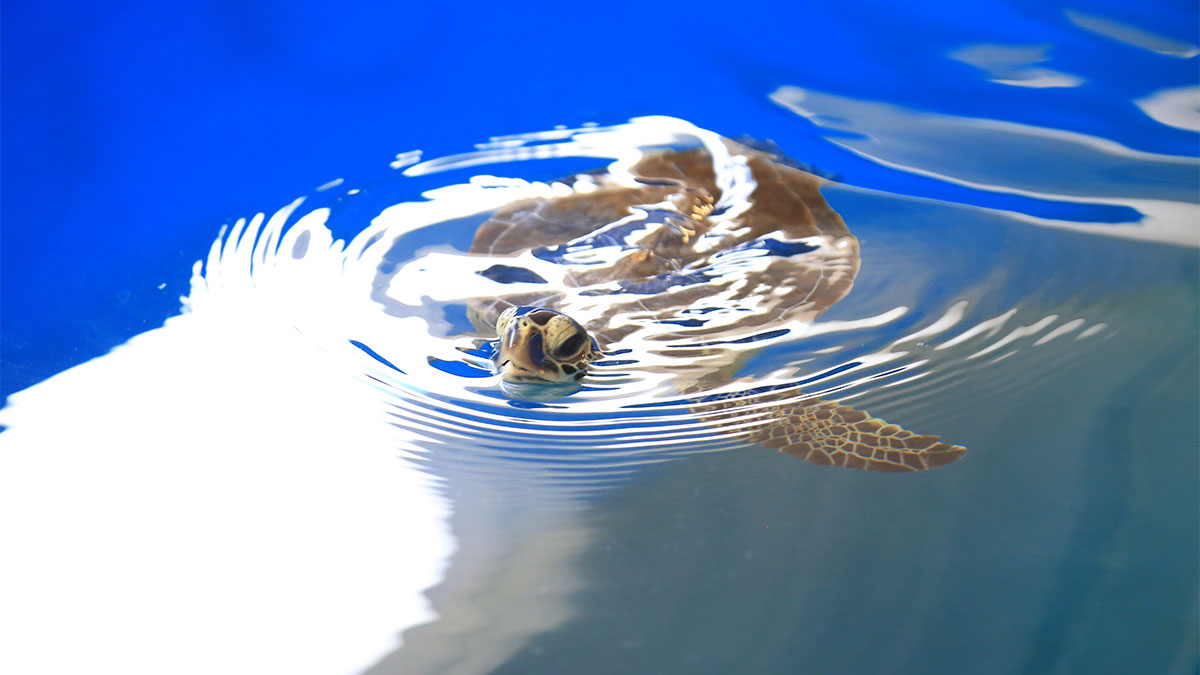 After rehabilitating at CMA for just over a month, Feta was cleared for release by our veterinary staff as well as Florida Fish and Wildlife Conservation Commision (FWC). Feta was initially scheduled for release on March 14, 2018, at a private section of Honeymoon Island State Park; however, it was determined that weather and water conditions were not adequate for release that day. Feta was finally released a few days later on March 19, 2018.
Good luck out there Feta!
---
All marine turtle footage taken in Florida was obtained with the approval of the U.S. Fish and Wildlife Service and the Florida Fish and Wildlife Conservation Commission (FWC) under conditions not harmful to marine turtles. Footage was acquired while conducting authorized conservation activities pursuant to FWC MTP-18-172.