Purchase Florida's specialty sea turtle license plate and help contribute to sea turtle conservation efforts near you!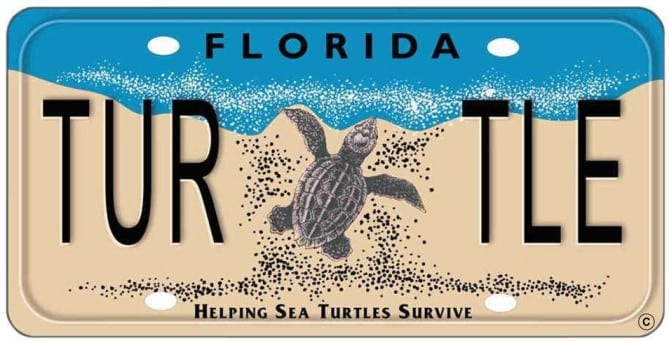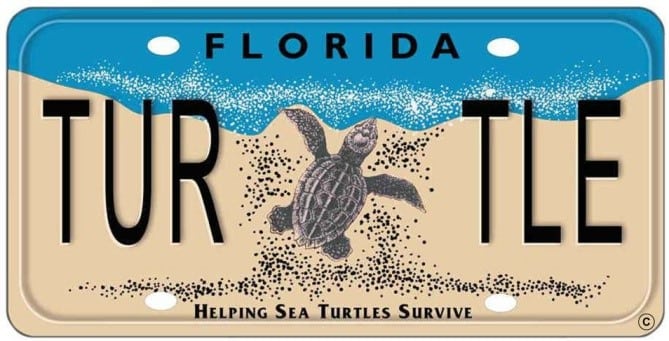 Helping Sea Turtles Survive
Clearwater Marine Aquarium (CMA) was fortunate to be funded in whole by a grant awarded from the Sea Turtle Grants Program in order to purchase an anesthesia machine, ventilator and anesthesia monitor. This surgical equipment is a much needed tool for many surgical procedures, and most especially for CMA, it's a tool used in every Fibropapilloma tumor removal surgery.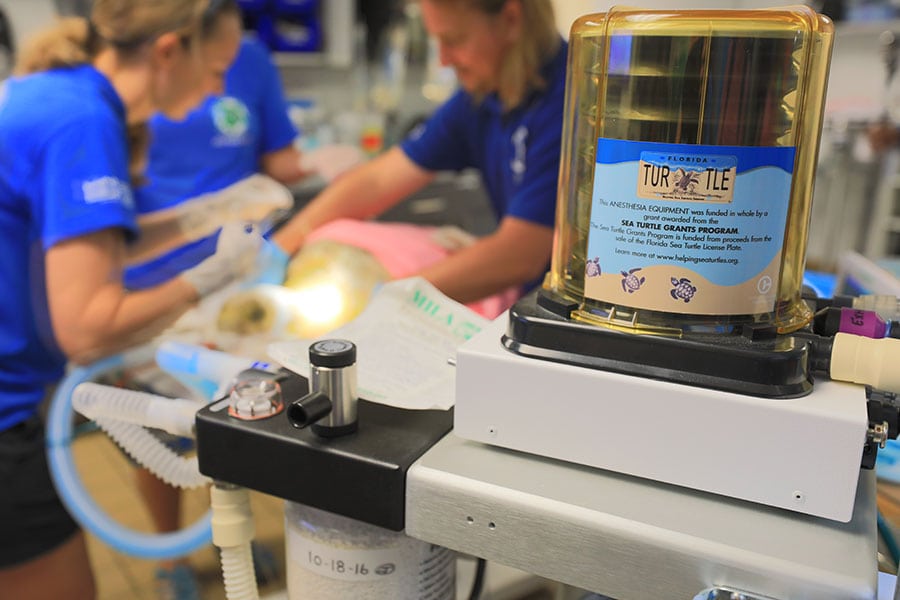 What is Fibropapilloma?
Fibropapilloma virus (FP) is a virus found primarily in green sea turtles that causes tumors to grow externally on soft tissues, including eyes and flippers. Over time, these tumors can grow so big they block vision or cause a loss of mobility in the animal. This leads to an increased risk of predation, starvation and sometimes death. Not a lot is known conclusively about the virus yet, but it is considered highly contagious amongst sea turtles. Any rehabilitation center that works with FP turtles must keep them quarantined and separated from other sea turtles that do not have the virus. CMA is one of six rehabilitation centers in the state of Florida that is able to house and treat sea turtles with FP tumors. Typically, two thirds of our patients are treated for FP in addition to other health issues.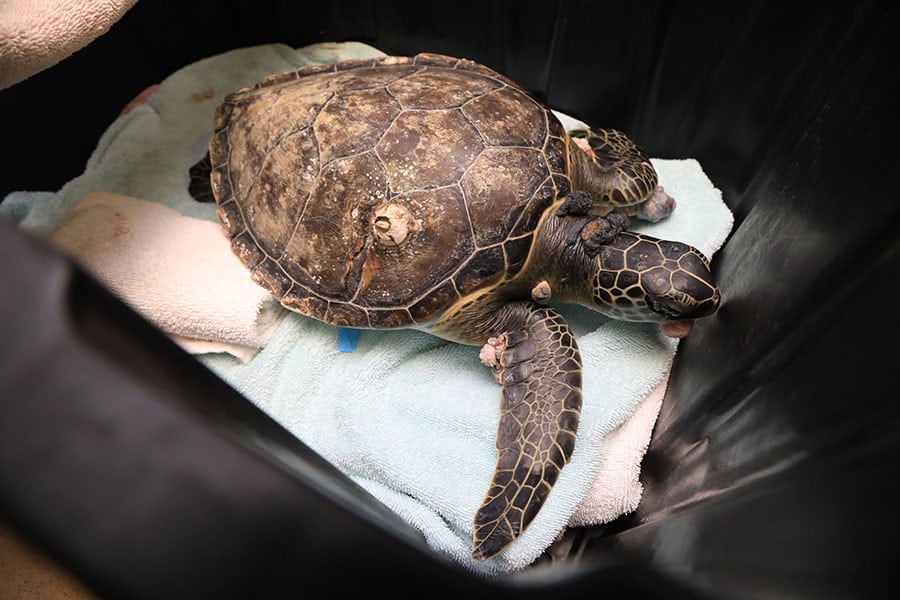 How to Remove Fibropapilloma Tumors
Currently, the best way to treat FP is to surgically removed tumors using a CO2 laser that cauterizes tumor sites as tumors are removed. This helps improve the chances that all tumor cells are destroyed and tumors will not re-grow. Since this is considered an invasive procedure, all sea turtles are fully sedated during each surgery using an anesthesia machine. Sea turtles breathe voluntarily, so if sedated, they do not breathe on their own. This means every procedure requires an operator who monitors anesthesia and manually breathes for the turtle while they are asleep.
The anesthesia equipment provided by the Sea Turtle Grants Program will greatly help CMA's surgical team because the new ventilator and anesthesia monitor are run by an automatic system. This updated equipment guarantees each sea turtle is kept in the ideal anesthetic range, ensuring the best outcome for each procedure and minimal stress to the animal.
Thanks to The Sea Turtle Grants Program
Overall, this equipment improves surgical techniques, helping us facilitate the rehabilitation and release of as many sea turtles as possible. Every species of sea turtle is either threatened or endangered. It is important to continue to invest in the future of sea turtles and to further conservation efforts that protect marine life and their ocean home. The Florida Sea Turtle Grants Program is funded from proceeds from the sale of the Florida Sea Turtle License Plate. A percentage of each sea turtle specialty license plate purchase is designated to both the FWCC Marine Turtle Protection Program and the Sea Turtle Grants Program which distributes funding back to Florida sea turtle conservation projects or facilities like Clearwater Marine Aquarium. Learn more at www.helpingseaturtles.org.
---
All marine turtle footage taken in Florida was obtained with the approval of the U.S. Fish and Wildlife Service and the Florida Fish and Wildlife Conservation Commission (FWC) under conditions not harmful to marine turtles. Footage was acquired while conducting authorized conservation activities pursuant to FWC MTP-17-172.