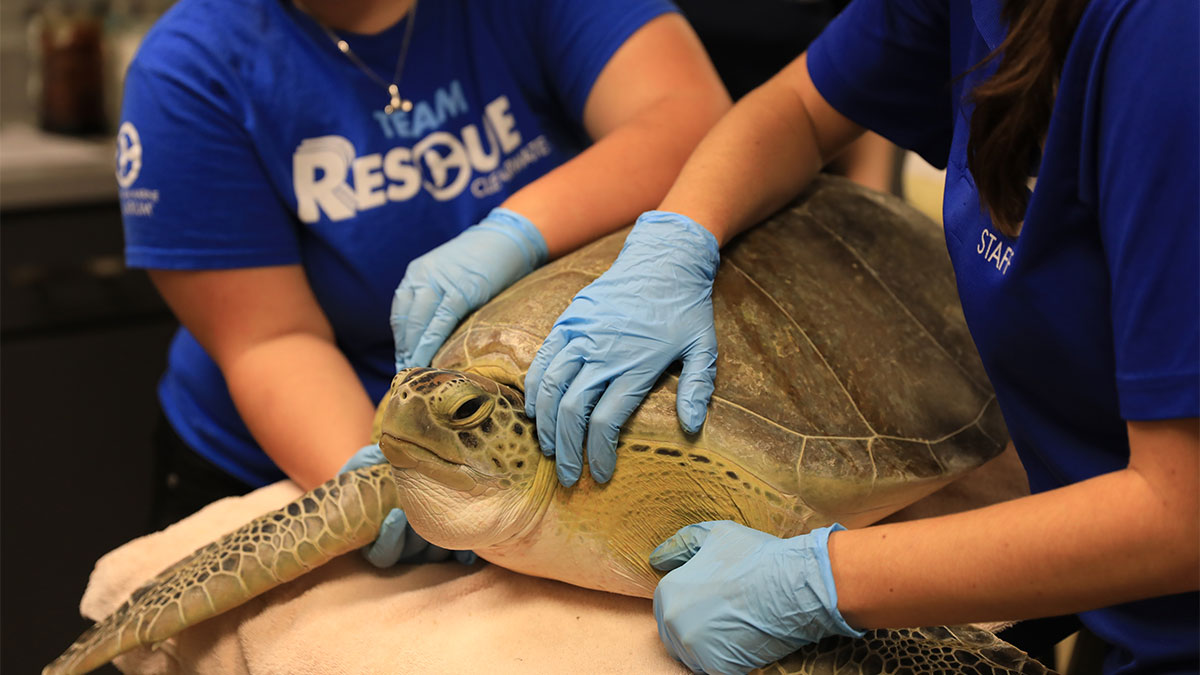 Avocato
Juvenile, Green
(Chelonia mydas)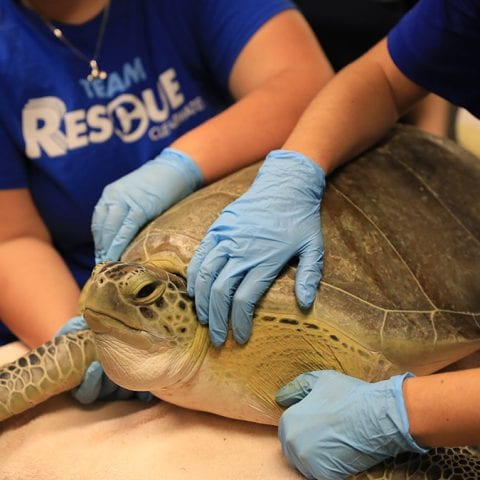 Patient Status

Date Found

November 18, 2018

Location

450 feet off Causeway Blvd on Honeymoon Island; Pinellas County

Reason for Rescue

Buoyancy issue
---
Triage
Weight

25.9 kg (56.9 lbs)

SCL (Straight Carapace Length)

56.5 cm

Exam Findings

Alert and active. Good body condition. Old healed boat strike wound on carapace.

Initial Treatment

Received fluids and vitamins.
---
Avocato's Story
Avocato is a juvenile green sea turtle that was found floating about 450 feet off Causeway Blvd. on Honeymoon Island in Dunedin, Florida on November 18, 2018. Avocato has an old healed boat strike wound on his carapace that could be the cause of his buoyancy issues. He was given fluids and vitamins as initial treatment.
Naming Theme

Cartoons

Fun Fact

Avocato is the first turtle under our new "cartoon character" naming theme! The life stage of a sea turtle is determined by their straight carapace length — Avocato is just four centimeters shy of being considered a sub-adult!
---
Treatment Updates
11.19.18

Bloodwork sent out to the lab. Completed X-rays which showed a large amount of gas in the intestines.

11.27.18

CT scan done. Continuing to monitor buoyancy.

11.29.18

Able to rest on the bottom of the pool with rear end up.

12.8.18

Diet increased. Doing great!
---
All marine turtle footage taken in Florida was obtained with the approval of the U.S. Fish and Wildlife Service and the Florida Fish and Wildlife Conservation Commission (FWC) under conditions not harmful to marine turtles. Footage was acquired while conducting authorized conservation activities pursuant to FWC MTP-18-172.