Avocato and Uno Return to the Gulf of Mexico
Clearwater Marine Aquarium released Avocato and Uno, two endangered green sea turtles, back home into the Gulf of Mexico on Thursday, December 13, 2018. The two sea turtles were rescued and rehabilitated by CMA staff and were released at a private location in Dunedin, Florida.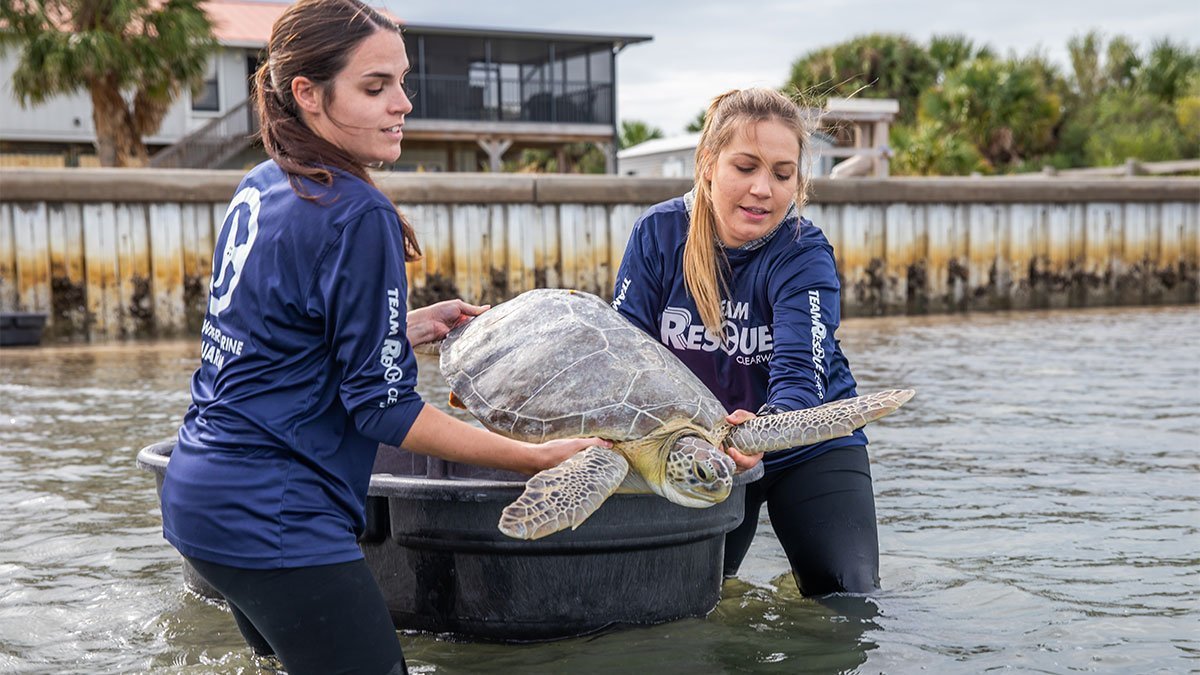 Avocato and Uno are both juvenile green sea turtles that were found bobbing in the water. Avocato was found near Dunedin on Nov. 18 and named during CMA's "cartoon character" naming theme. Uno was found floating near New Port Richey on Sept. 23 and named during CMA's "game" naming theme.
Both Sea Turtles Arrived With Possible Boat Strike Injuries
After assessment, it was found that Avocato and Uno both had a large amount of gas in their intestines along with possible healed boat strike wounds on their shells. With a healthy diet, Avocato and Uno were able to clear the intestinal gas and were successfully able to rest and dive to the bottom for food.
The sea turtles were cleared for release by both CMA's veterinarian and Florida Fish and Wildlife Conservation Commission (FWC) and were ready to return home to the wild.
---
All marine turtle footage taken in Florida was obtained with the approval of the U.S. Fish and Wildlife Service and the Florida Fish and Wildlife Conservation Commission (FWC) under conditions not harmful to marine turtles. Footage was acquired while conducting authorized conservation activities pursuant to FWC MTP-18-172.