Wild Dolphin Updates
Dolphin Calf Seen With Suspected Boat Strike Injury
This month we want to remind everyone to operate your vessels in a safe and respectful manner for wild marine animals. Faux, a mother who was first sighted on March 3, 2014, recently had her second calf during our study. Her calf, Chip, was born in March 2018. Unfortunately, Chip has already acquired a significant "notch," which makes it identifiable at an unusually young age. As we can see in the first photograph, Chip looks to have possibly been hit by a boat. Over the next month we were able to observe Chip in its movements with Faux, and watch this injury heal (see second image below). This is a sad reminder that we must operate our boats in a cautious manner for the safety of marine animals.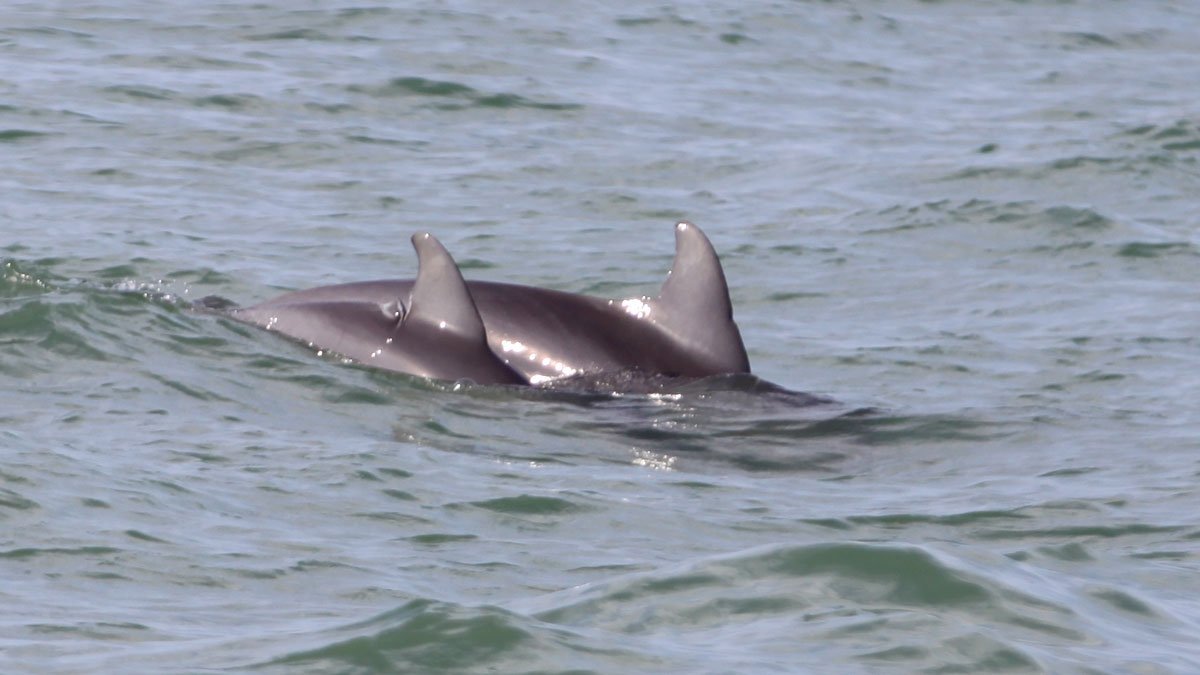 Several Local Dolphins Persevere Despite Injuries
Amazingly, we have several dolphins in our area who have proven that an injury does not mean they cannot survive! Babyface is one local dolphin that was hit several times along her peduncle, but has since healed and continues to live without the need of rehabilitation.
Another dolphin, Vulcan, was named for what appears to be two dorsal fins on her back, and has been a resident of our area for many years.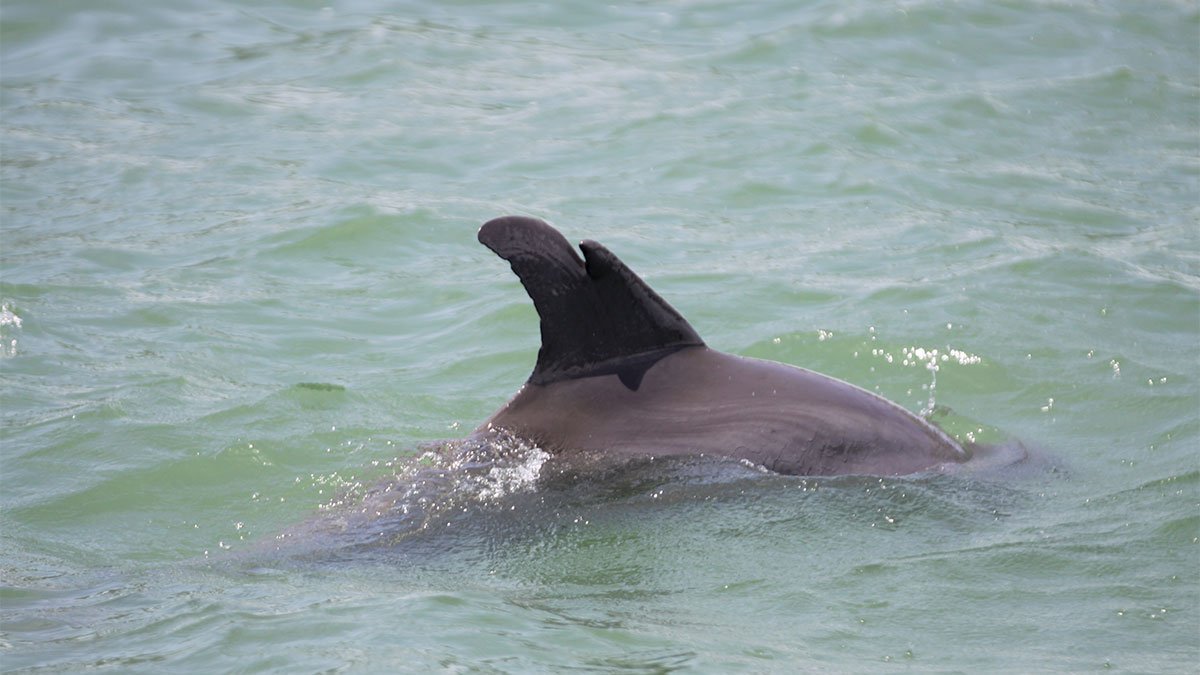 Daisy was a dolphin that left our area and returned with a slice down the middle of its dorsal fin. All of these animals received their drastic markings due to boat strikes, but are prime examples of perseverance.
Learn how you can help protect marine life from boat strikes.
---
Local Dolphin Spotlight
Name

Tidal

Identified

January 2, 2016

Gender

Unknown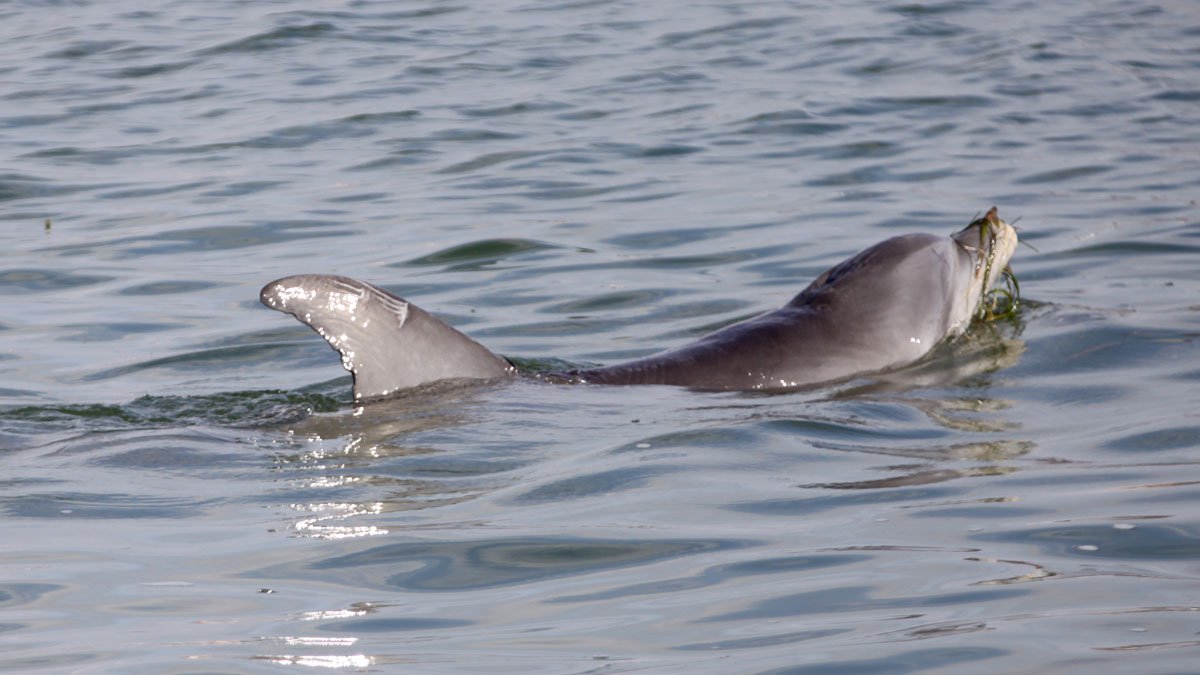 What is happening: Dolphins will often use items in their environment for play or tool use. It is believed that seagrass is commonly used to adorn themselves in an attempt to gain attention from other animals.
---
Research conducted and photographs collected under the NMFS Scientific Research Permit No. 19749.