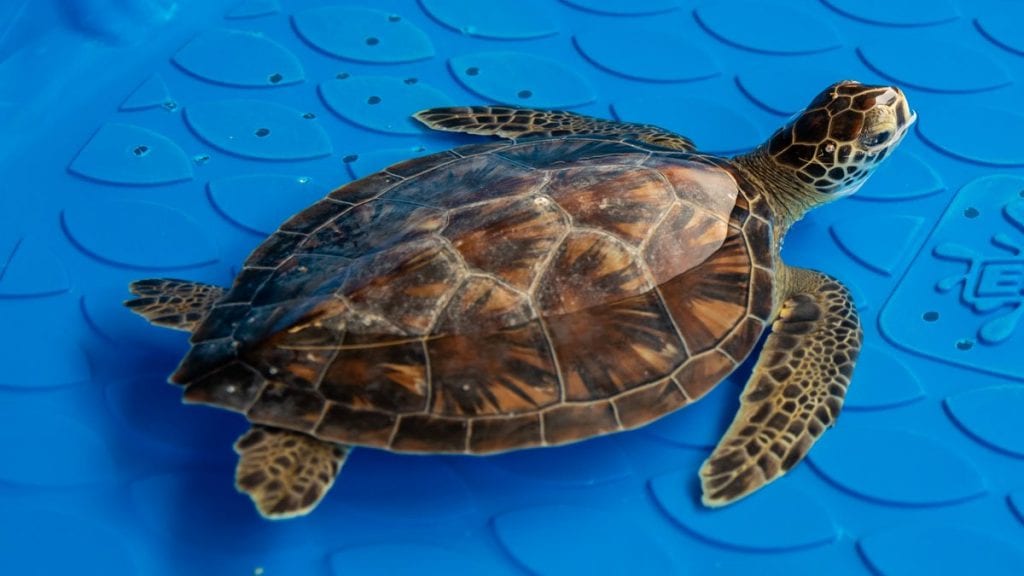 Doug
Juvenile, Green
(Chelonia mydas)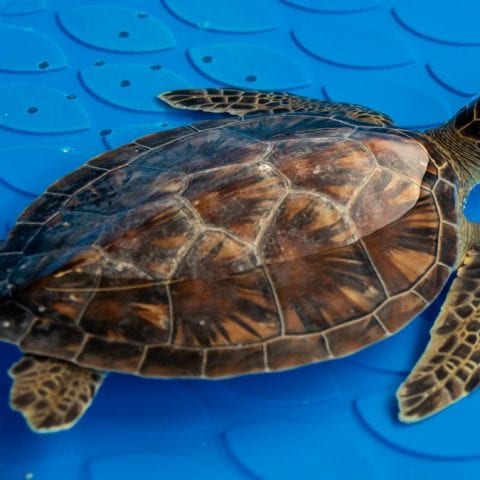 Patient Status

Released on January 10, 2019

Date Found

December 1, 2018

Location

Belleair Beach, Pinellas County

Reason for Rescue

Lethargic; found washed ashore.
---
TRIAGE
WEIGHT:

1.25 kg (2.8 lbs).

SCL (STRAIGHT CARAPACE LENGTH):

23.0 cm.

EXAM FINDINGS:

Quiet but responsive. No obvious wounds or abnormalities found on exam. Very lethargic.

INITIAL TREATMENT:

Received fluids and vitamins.
---
Doug's Story
Doug is a juvenile green sea turtle who was found washed ashore on Belleair Beach on December 1, 2018. Upon intake, Doug appeared very lethargic but had no obvious physical abnormalities. He was given fluids and vitamins as initial treatments.
NAMING THEME: Cartoons.
---
TREATMENT UPDATES
12.1.18

Bloodwork sent out to the lab.

12.4.18

X-rays done – no sign of abnormalities.

12.5.18

CT scan done – no sign of abnormalities.

12.9.18

Continuing to do glucose checks twice a day and giving fluids

12.12.18

Began tube feeding due to patient not eating on his own.

12.17.18

Eating on his own for two days! Started on diet.

1.3.19

Gaining weight and doing well!

1.10.19

Released at Fred Howard Park!
---
All marine turtle footage taken in Florida was obtained with the approval of the U.S. Fish and Wildlife Service and the Florida Fish and Wildlife Conservation Commission (FWC) under conditions not harmful to marine turtles. Footage was acquired while conducting authorized conservation activities pursuant to FWC MTP-18-172.