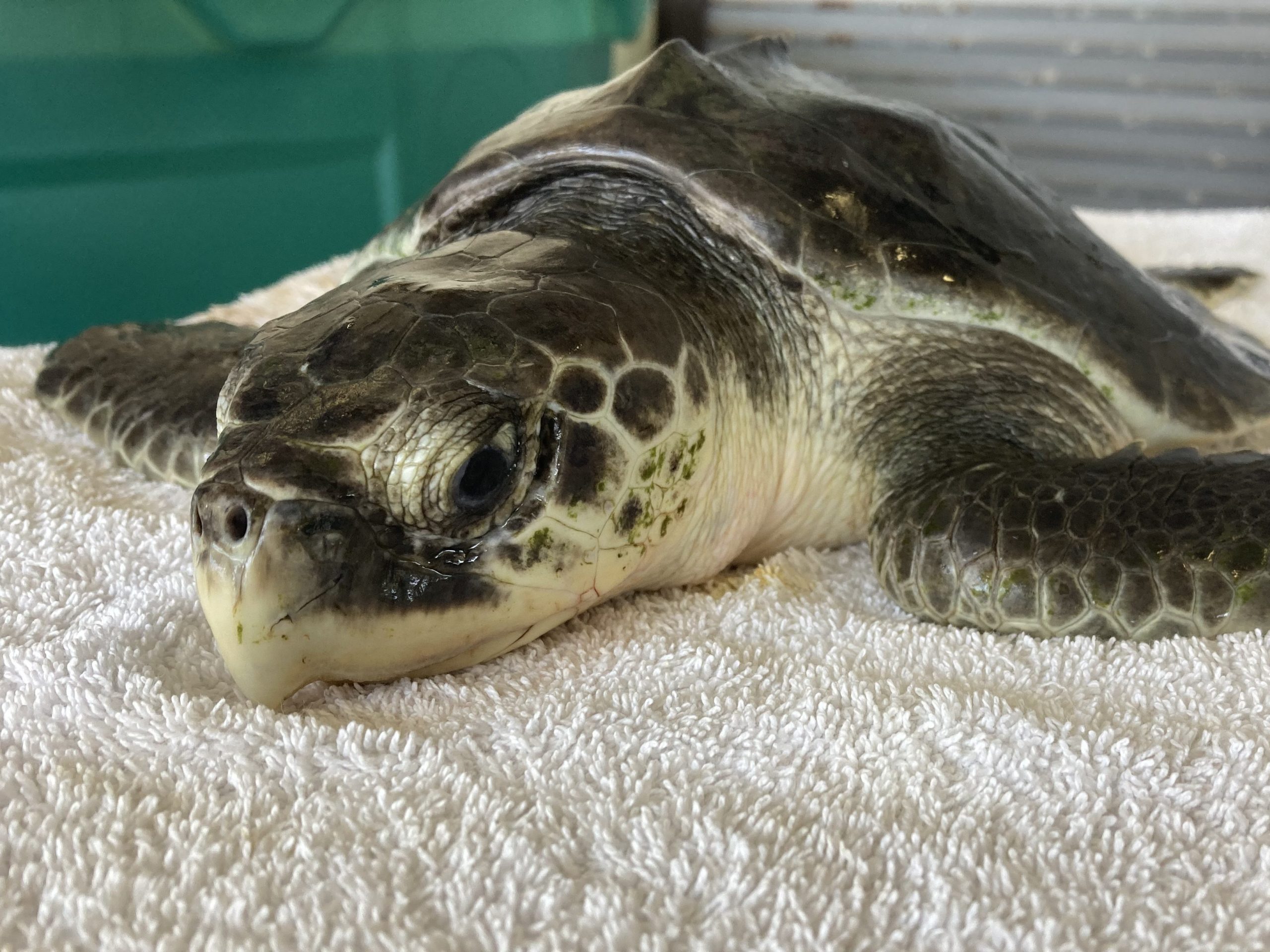 Biscayne
Juvenile, Kemp's Ridley
(Lepidochelys kempii)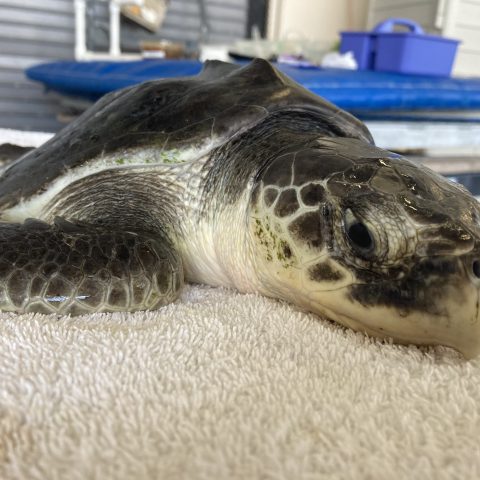 Patient Status

Current

Date Found

July 30, 2022
Location

Crystal River, FL; Citrus County
Reason for Rescue

Hook Ingestion
Initial Assessment
Weight

2.42 kg (5.3 lbs)

SCL (Straight Carapace Length)

25.4 cm

Exam Findings

Good body condition and active.

Initial Treatment

Vitamin injections, antibiotics, an anti-inflammatory, and fluids
Biscayne's Story
Biscayne is a juvenile Kemp's ridley who was accidentally caught by a fisherman in Crystal River. Radiographs at intake showed that Biscayne actually had ingested two fish hooks! One in the esophagus and the other further down in the gastrointestinal tract. Due to the location of these hooks, surgery was unfortunately needed to successfully remove them. The recovery is typically longer for these patients compared to our previous hook ingestion patients like Tzatziki and Pico de gallo due to the invasiveness of the surgery. Biscayne's initial treatment consists of vitamin injections, antibiotics, anti-inflammatory medications, and fluids.
INTERESTING FACT: Biscayne is named after Biscayne National Park in Florida, USA.
Treatment Updates
8.3.22

Biscayne was swim tested for the first time post surgery. He is doing well in water and is very active. We will gradually increase his swim time over the next few days.

8.6.22

Biscayne is able to be in water all day and overnight! We started offering squid only and he ate immediately! We will offer Biscayne a squid only diet for a few days since fish bones can cause irritation to the esophagus or GI tract.

8.11.22

We are now incorporating peeled shrimp into Biscayne's diet, he is eating well! Biscayne's surgical sites were rechecked with an endoscope and there were no obvious concerns seen!

9.8.22

Biscayne has been able to eat whole shrimp with no issues the last two weeks! His surgical site are continuing to heal well!

9.30.22

Biscayne's sutures were removed last week and now has received a clean bill of health from our veterinarian!

10.5.22

Biscayne was successful released in the Crystal River Area in Florida!
---
All marine turtle footage taken in Florida was obtained with the approval of the U.S. Fish and Wildlife Service and the Florida Fish and Wildlife Conservation Commission (FWC) under conditions not harmful to marine turtles. Footage was acquired while conducting authorized conservation activities pursuant to FWC MTP-21/22-172A.