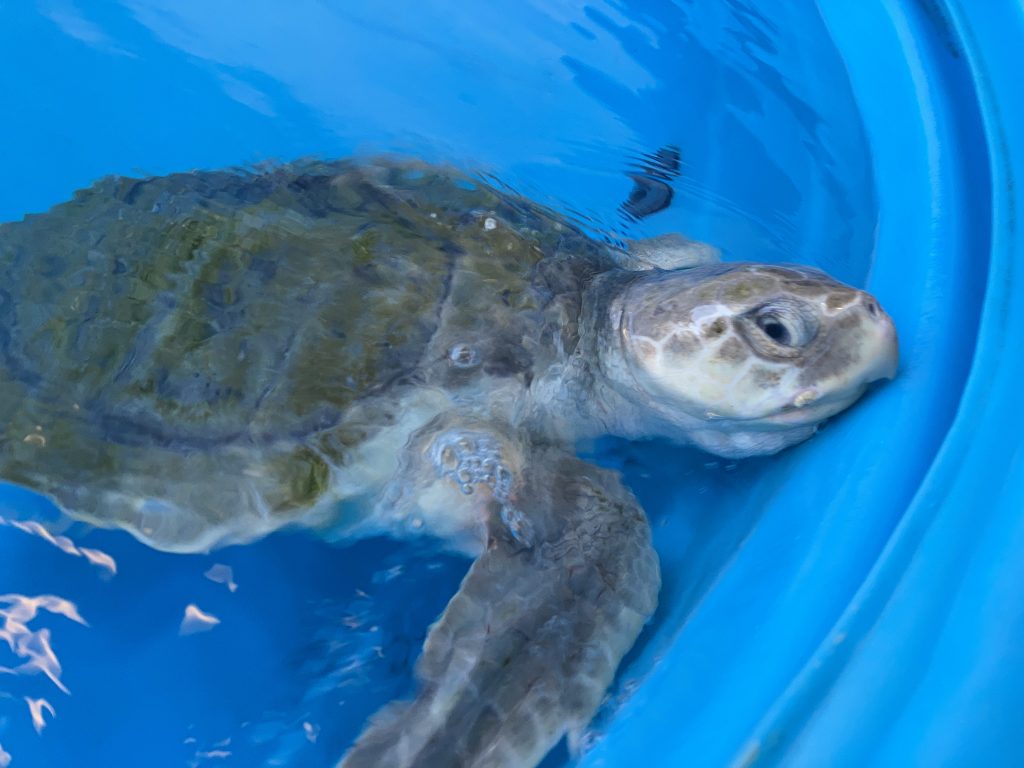 Bryce Canyon
Juvenile, Kemp's Ridley
(Lepidochelys kempii)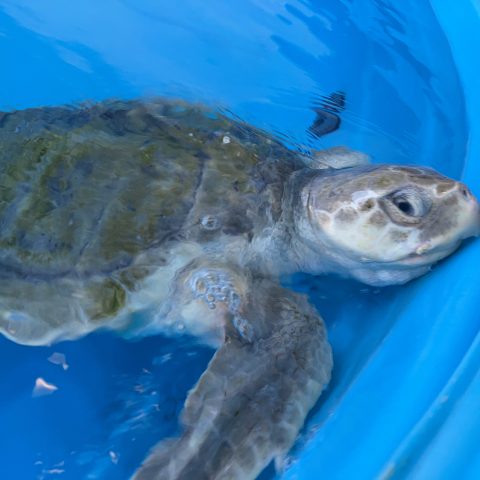 Patient Status

Released

Date Found

August 6, 2022
Location

Madeira Beach, FL; Pinellas County
Reason for Rescue

Entanglement
Initial Assessment
Weight

9.87 kg (21.7 lbs)

SCL (Straight Carapace Length)

41.0 cm

Exam Findings

Good body condition. Very active. All four flippers are entangled with fishing line.

Initial Treatment

Vitamin injections, antibiotics, an anti-inflammatory, and fluids
Bryce's Story
Bryce Canyon is a juvenile kemp's ridley who was found severely entangled in fishing line and buoy offshore near Madeira Beach on August 6th. Luckily, the entanglement did not cause severe injuries to the flippers, however, there was swelling and inflammation present. It is very important to always properly dispose of your fishing gear! Bryce's initial treatment consists of vitamin injections, fluids, antibiotics, and anti-inflammatory medication.
INTERESTING FACT: Bryce Canyon is named after Bryce Canyon National Park in Utah, USA.
Treatment Updates
8.7.22

Bryce is very active in water! He is showing some limited use to his left front flipper which is to be expected.

8.9.22

We are continuing to do glucose checks twice daily and giving fluids as needed. Bryce is continuing to be active in water! We have started to offer food.

8.15.22

Bryce was moved to a deeper pool. He is very active, and we are continuing to monitor his appetite.

8.18.22

All other diagnostics show that Bryce is healthy! His entanglement injuries were minor and are healing well! Bryce received a clean bill of health from our veterinarian! Bryce was successfully released at Honeymoon Island!
---
All marine turtle footage taken in Florida was obtained with the approval of the U.S. Fish and Wildlife Service and the Florida Fish and Wildlife Conservation Commission (FWC) under conditions not harmful to marine turtles. Footage was acquired while conducting authorized conservation activities pursuant to FWC MTP-21/22-172A.