Chex
Juvenile, Green
(Chelonia mydas)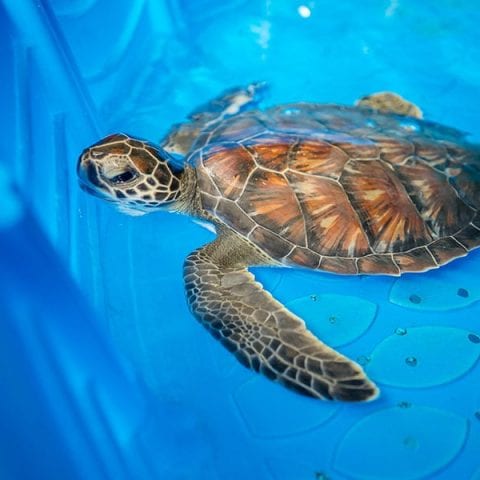 Patient Status

Date Found

March 20, 2017

Location Found

Redington Beach, Pinellas County, FL

Reason for Rescue:

Found floating
---
TRIAGE
Weight

1.34 kg

SCL (Straight Carapace Length)

22.8 cm

Exam Findings

Quiet but alert; good body condition. Small amount of algal and barnacle epibiota on the carapace.

Initial Treatment

Received vitamins, antibiotics, and fluids
---
CHEX'S STORY
Chex, a juvenile green sea turtle, was found floating about 3 miles west of Redington Beach Pier in Pinellas County, Florida on March 20, 2017. The turtle was seen at the water's surface, struggling to dive. Therefore, Chex was brought to Clearwater Marine Aquarium for triage and treatment.
Sea turtles can be found floating at the surface for various reasons – for example hyperinflation of the lungs, a buildup of gas in the gastro-intestinal tract, or air that's built up in the turtle's body cavity just to name a few. X-rays and CT scans can help us determine what's wrong with the turtle and then create the best possible treatment plan. Caring for turtles like Chex is only possible with your support!
Fun Fact

I have 7 vertebral scutes (plates) on my carapace! Green sea turtles normally only have 5.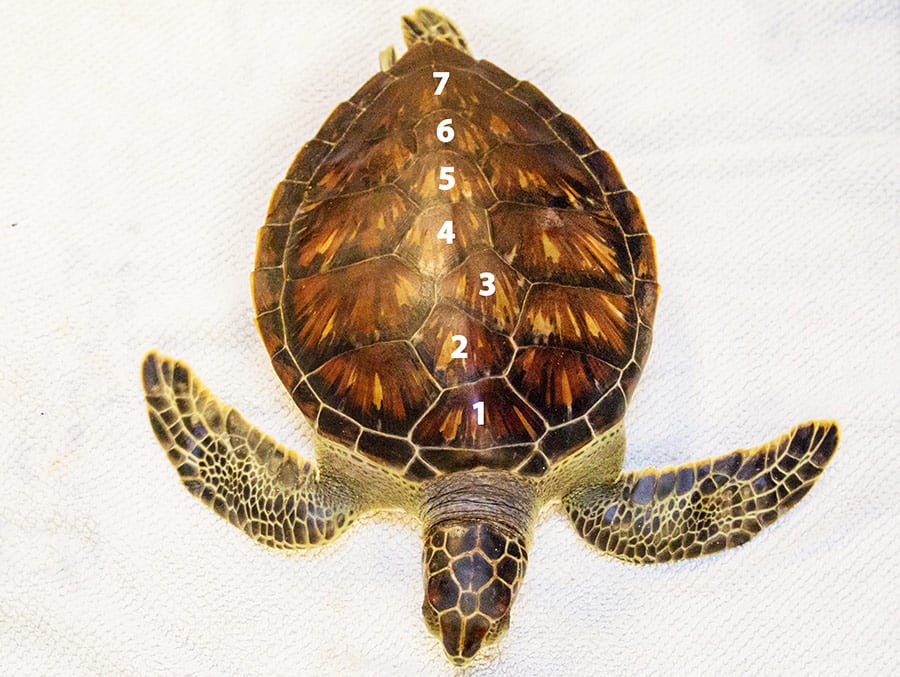 ---
TREATMENT UPDATES
3.27.17

Offered solid food and ate everything; increasing amount of swimming time in shallow water

4.4.17

Increasing amount of swimming time in deeper water

4.8.17

Passed a balloon and ribbon through its gastrointestinal tract which it had eaten in the wild.

4.18.17

Chex is cleared for release by both the FWC and our CMA vet.

5.25.17

After 66 days in rehab, Chex was released at Honeymoon Island! We wish Chex the best back out in the ocean!