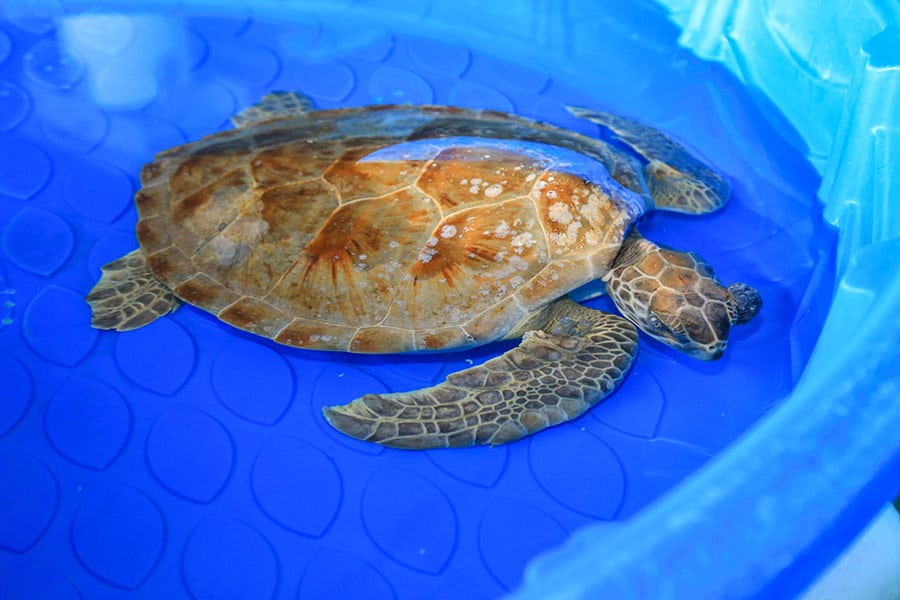 DINKY DONUTS
Juvenile, Green
(Chelonia mydas)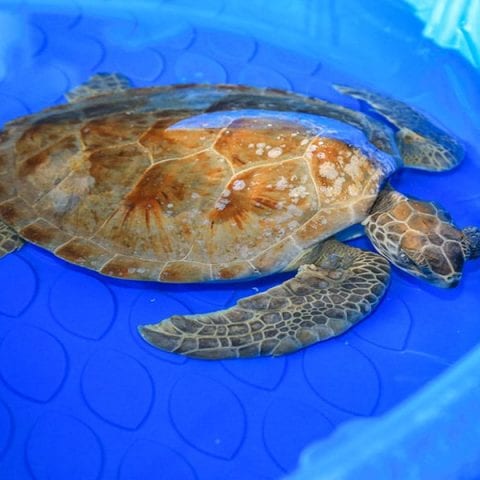 Patient Status

Former

Date Found

March 22, 2017

Location Found

Shephards Beach Resort, Clearwater, Pinellas County, FL

Reason for Rescue

Fibropapilloma tumors
---
TRIAGE
EIGHT:

2.78 kg

SCL (STRAIGHT CARAPACE LENGTH):

30.9 cm

EXAM FINDINGS:

Lethargic; thin body condition. Fibropapilooma tumors blocking turtle's vision. Severe amount of epibiota (algae and barnacles) growing on the turtle's carapace (shell) and plastron (belly).

INITIAL TREATMENT:

Received vitamins, antibiotics, and fluids.
---
DINKY DONUTS' STORY
On March 22, 2017, a lethargic juvenile green sea turtle was found stuck on the rocks, with fibropapilloma tumors on its front and hind flippers, around its tail, on its neck, and on both eyes. The turtle was brought to Clearwater Marine Aquarium for triage and treatment.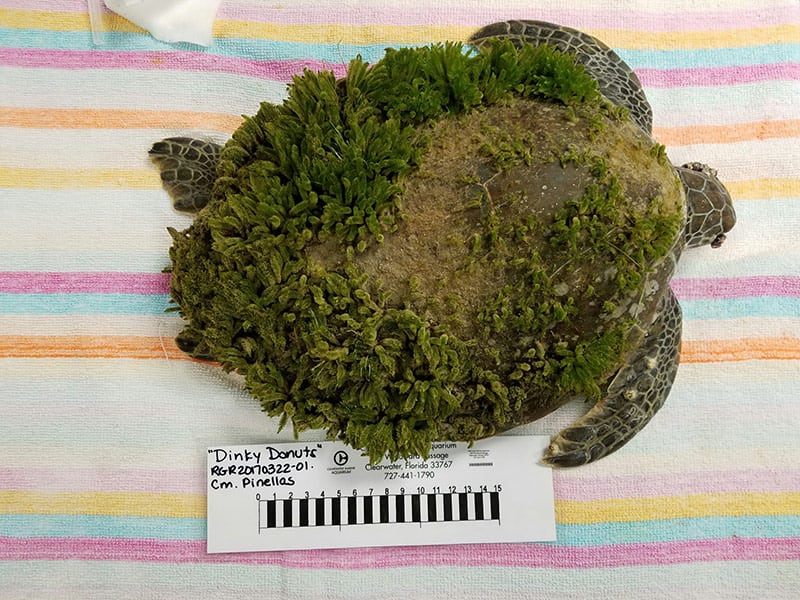 Fibropapillomatosis is a disease that causes cauliflower-like tumors to grow on the soft tissues of a sea turtle's body that can compromise the turtle's immune system, block its vision and ability to eat, and make it harder for the turtle to swim, amongst other concerns. While the cause of the disease is unknown, it may be linked to pollution and runoff going into our oceans. We can help by keeping our beaches clean, using reusable products and recycling, and using environmentally-safe products.
NAMING THEME: Cereal