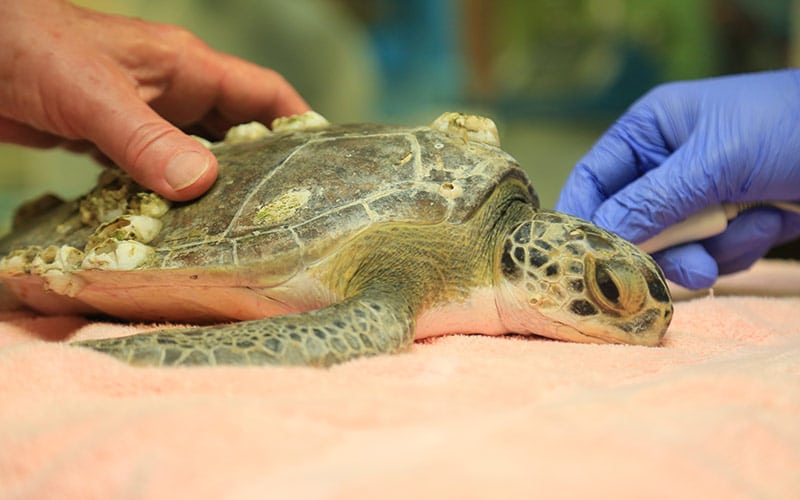 EGGO
Eggo
Juvenile, Green
(Chelonia mydas)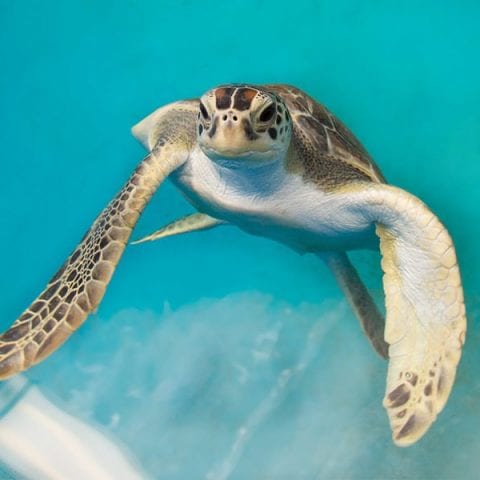 Patient Status

Date Found

March 24, 2017

Location Found

Jacksonville Beach, Duval County, FL

Reason for Rescue

Found washed up on the beach
---
TRIAGE
Weight

2.4 kg

SCL (Straight Carapace Length)

29.0 cm

Exam Findings

Quiet but alert; thin body condition. Moderate amount of algal and barnacle epibiota covering carapace. Numerous small to moderate-sized fibropapillomas externally. Swam slowly at the surface during a swim test.

Initial Treatment

Received vitamins, antibiotics, and fluids
---
EGGO'S STORY
Eggo is a juvenile green sea turtle that was found washed ashore in Hanna Park on March 24, 2017. The turtle was brought to the Sea Turtle Hospital at the Whitney Laboratory for Marine Bioscience for triage, but was transferred to Clearwater Marine Aquarium on March 26, 2017 due to an overcrowding of turtles at the Whitney Lab facility.
Naming Theme

Cereal

Fun Fact

The cereal I'm named after used to make mayonnaise and potato chips but now only waffles and cereal are made.
---
TREATMENT UPDATES
3.11.20

Swam well in a shallow pool, will begin to increase in-water time.

2.3.17

Offered solid food and ate everything.

7.4.17

Discontinuing glucose checks and fluids; and starting daily oral medications.

5.1.17

Abrasions healing nicely.

5.6.17

After 74 days in rehab, Eggo was released near Jacksonville, FL. We wish Eggo the best back out in the ocean!