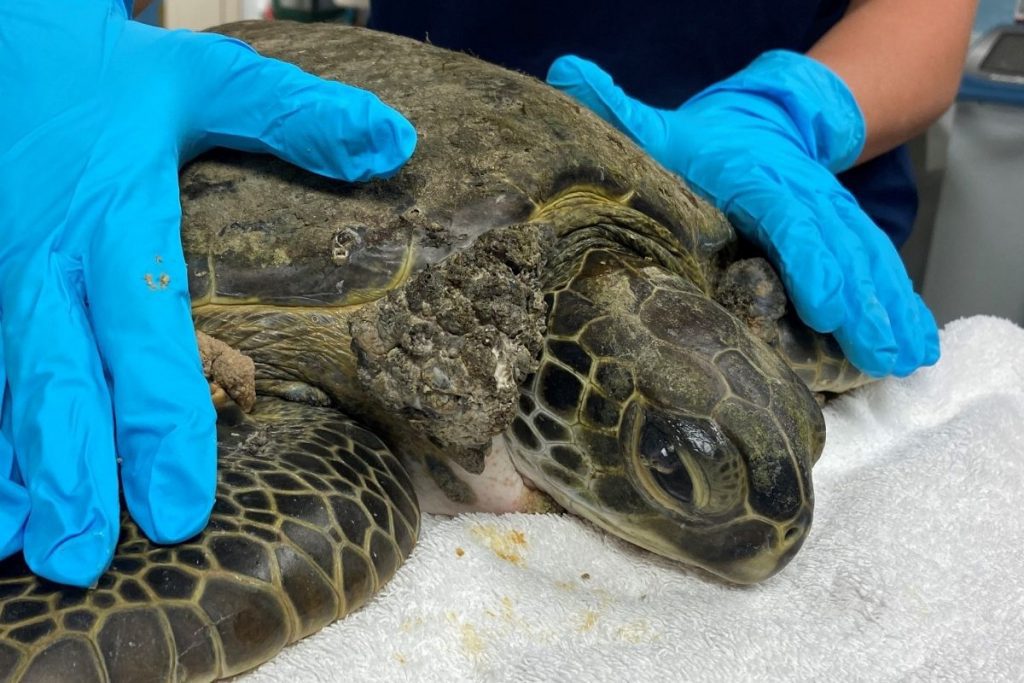 Dijon
Juvenile, green
(Chelonia mydas)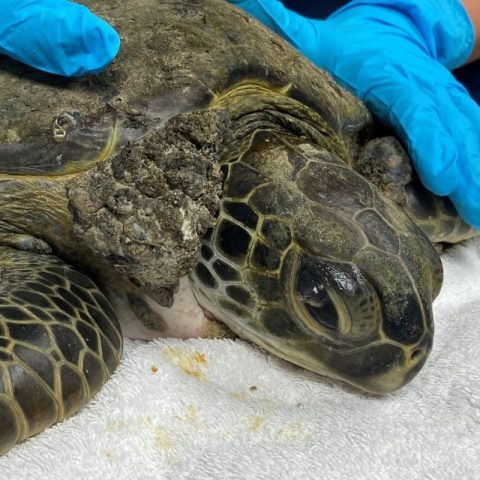 Patient Status

Current

Date Found

February 28, 2022
Location

South St.Pete; Pinellas County
Reason for Rescue

lethargic, found floating
Initial Assessment
Weight

6.65 kg (14.6 lbs)

SCL (Straight Carapace Length)

38.1 cm

Exam Findings

Lethargic, thin, moderate load of fibropapilloma tumors and leeches found

Initial Treatment

Vitamin injections, antibiotics, and fluids
Dijon's Story
Dijon is a juvenile green sea turtle who was found floating near St. Pete on February 28th. Dijon was thin, lethargic, and covered in a moderate amount of algae and leeches at examination. Dijon also has several fibropapilloma tumors which we hope to remove once his health improves! Dijon's initial treatment plan consists of vitamin injections, antibiotics, and fluids.
INTERESTING FACT: Naming theme: Sauces
Treatment Updates
3.2.22

Dijon's swim test revealed he is very lethargic and floats. He was placed in a shallow kiddie pool to help him achieve good breaths. We will gradually increase his swim time as he improves.

3.4.22

Dijon's CT scan revealed no obvious internal tumors. We are currently offering food and monitoring his appetite.

3.8.22

Dijon has not been showing interest in food. Our team has started tube feeding Dijon to help him gain weight and to provide appropriate nutrition needed to help him improve.

3.11.22

Dijon unfortunately died on his own overnight. His condition started to decline earlier this week and unfortunately did not respond to treatment efforts. A necropsy was perfomed to help learn more about his case.
---
All marine turtle footage taken in Florida was obtained with the approval of the U.S. Fish and Wildlife Service and the Florida Fish and Wildlife Conservation Commission (FWC) under conditions not harmful to marine turtles. Footage was acquired while conducting authorized conservation activities pursuant to FWC MTP-21/22-172A.