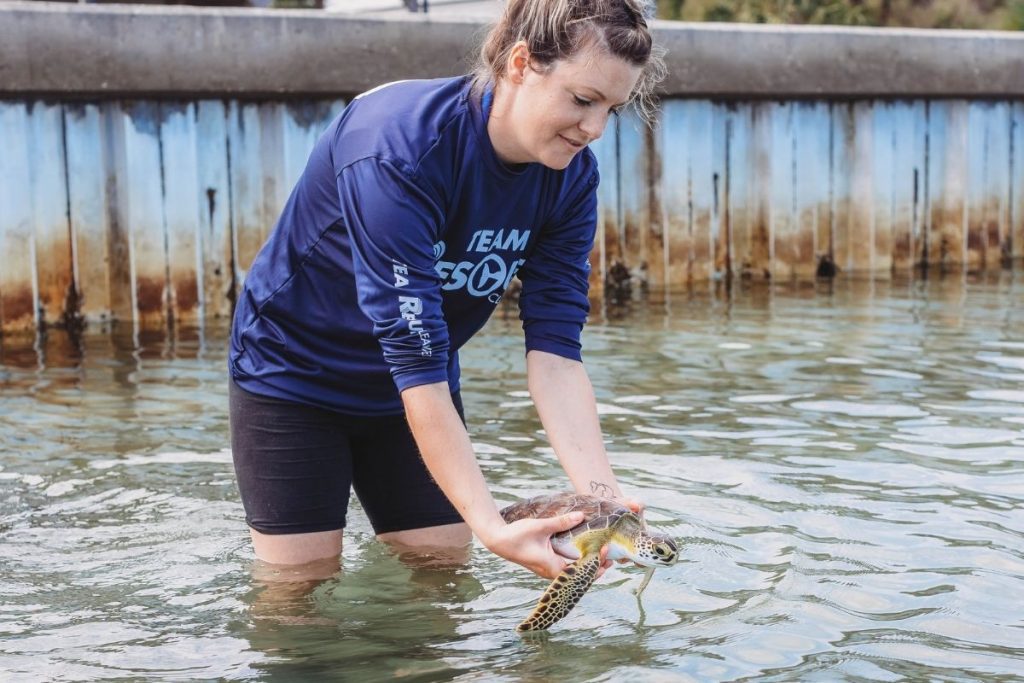 Clearwater Marine Aquarium released Wilson, a juvenile green sea turtle, on Wednesday, March 9, 2022.
Wilson's Story
Wilson is a juvenile, green sea turtle who was found washed ashore at Caladesi Island on January 30th with a cold body temperature. Pinellas County experienced a cold front that weekend, which can lead to an increase in strandings. Sea turtles are cold-blooded and rely on the environment to regulate their body temperature. Wilson was lethargic but otherwise in good condition.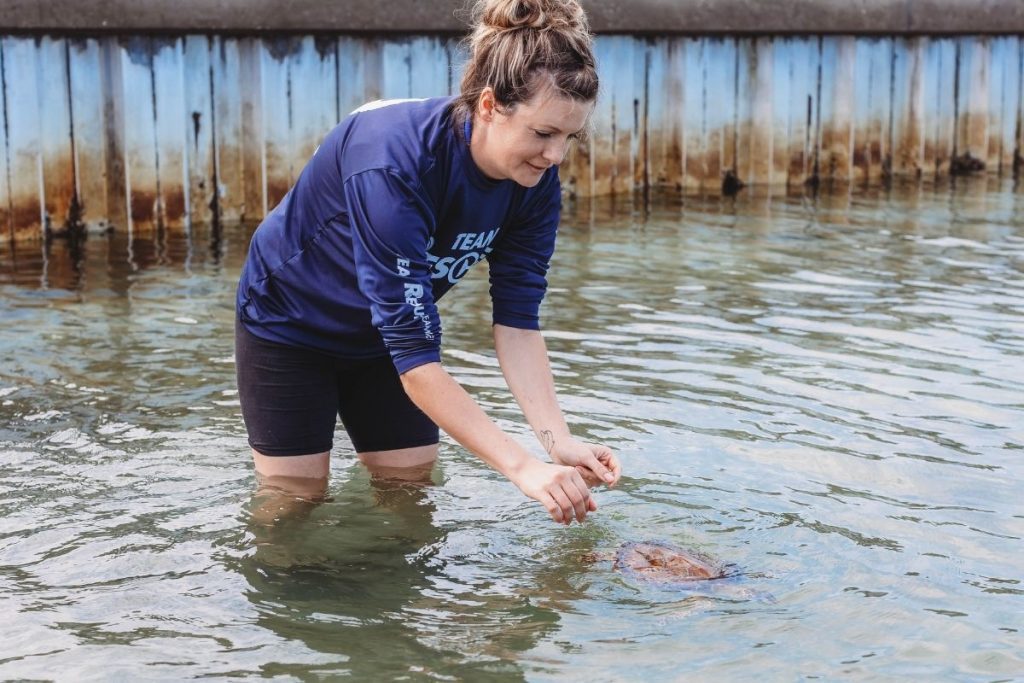 In order to provide nutrition, staff fed him through a tube twice a day until he was eating on his own. Once he started eating, he quickly started to improve. Wilson is a favorite amongst our team as he is one of our smallest patients, weighing at 2.6 lbs! Wilson has now fully recovered and has now been cleared for release by our staff veterinarian and Florida Fish and Wildlife Conservation Commission!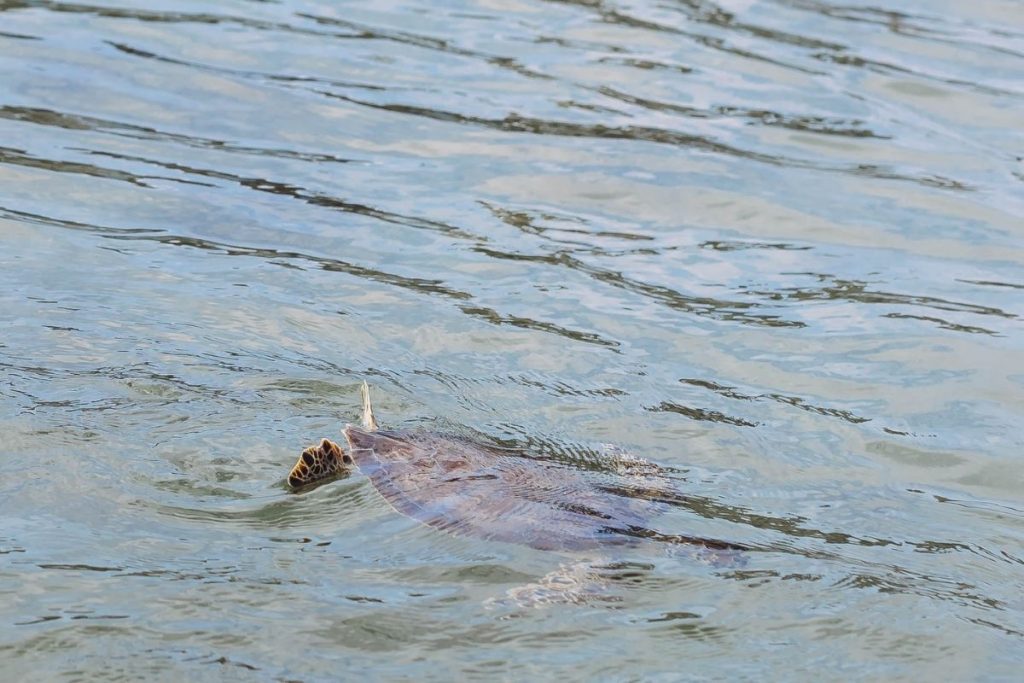 On March 9, Wilson was released at Honeymoon. We wish him the best as he makes his way back home!
---
All marine turtle footage taken in Florida was obtained with the approval of the U.S. Fish and Wildlife Service and the Florida Fish and Wildlife Conservation Commission (FWC) under conditions not harmful to marine turtles. Footage was acquired while conducting authorized conservation activities pursuant to FWC MTP-21/22-172.