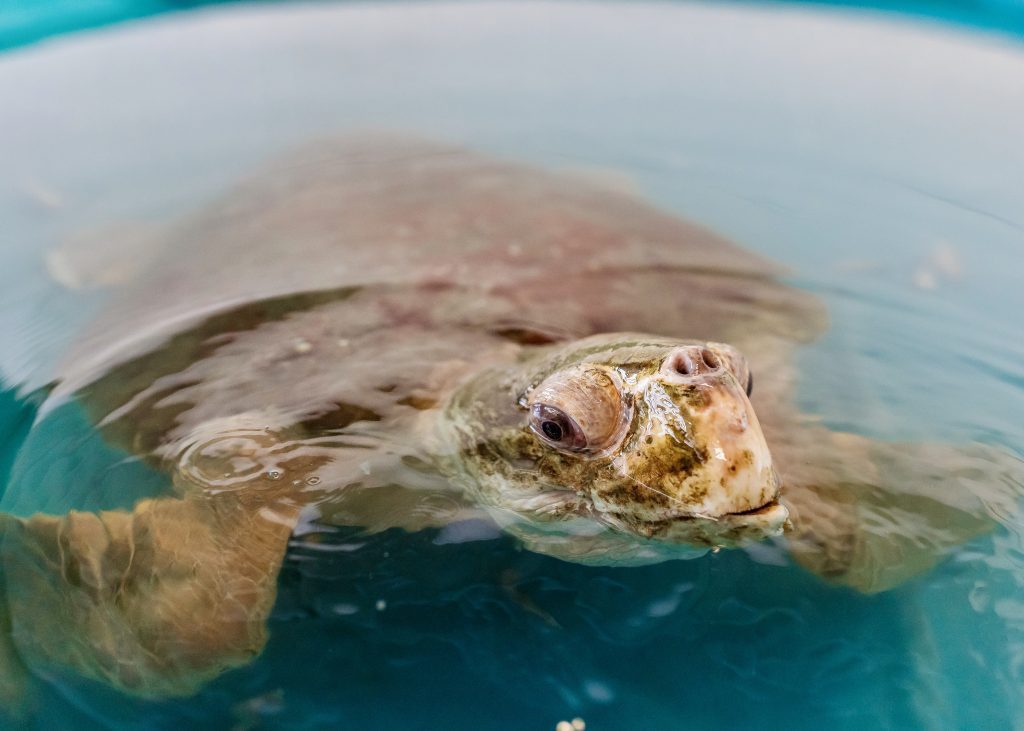 Dorothy
Sub-adult, loggerhead
(Caretta caretta)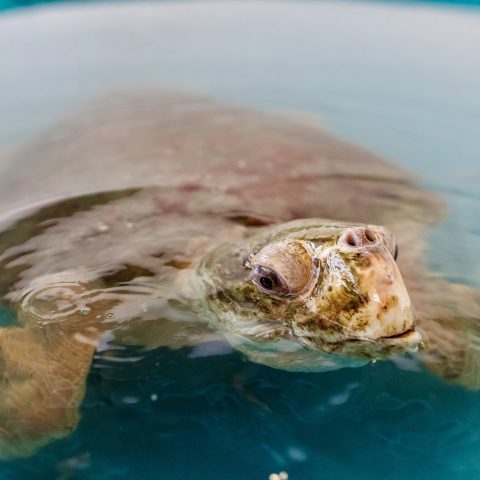 Patient Status

Former

Date Found

August 6, 2021
Location

John's Pass; Pinellas County
Reason for Rescue

Found floating sideways
Initial Assessment
Weight

54.3 kg (119.5 lbs)

SCL (Straight Carapace Length)

78.1 cm

Exam Findings

Alert but not very active on exam; heavy epibiota load coverage on carapace (shell).

Initial Treatment

Received vitamins, antibiotics & fluids.
Dorothy's Story
Dorothy is a subadult, loggerhead sea turtle who was found floating sideways (favoring one side more than the other) offshore of the John's Pass area in Pinellas County on August 6, 2021. Upon intake, Dorothy had a heavy load of epibiota (barnacles and algae) on her carapace (shell) and appeared lethargic. This is a sign that she may have been floating for a long period of time. Dorothy's initial treatment consists of vitamin injections, fluids, and antibiotics.
INTERESTING FACT: She is a part of our Sitcom Characters naming theme. Dorothy is from Golden Girls!
Treatment Updates
8.9.21

Dorothy was swim tested for the first time in our ICU pool and is showing some buoyancy issues, favoring one side over the other. We will gradually increase her swim time as she improves.

X-rays were completed.

8.12.21

Dorothy is able to be in the water all day and overnight and is resting on the bottom!

We are continuing to monitor her appetite.

8.22.21

Dorothy unfortunately passed away on her own. A CT scan revealed severe pneumonia which was the cause of her floating issue.
---
All marine turtle footage taken in Florida was obtained with the approval of the U.S. Fish and Wildlife Service and the Florida Fish and Wildlife Conservation Commission (FWC) under conditions not harmful to marine turtles. Footage was acquired while conducting authorized conservation activities pursuant to FWC MTP-19-172.