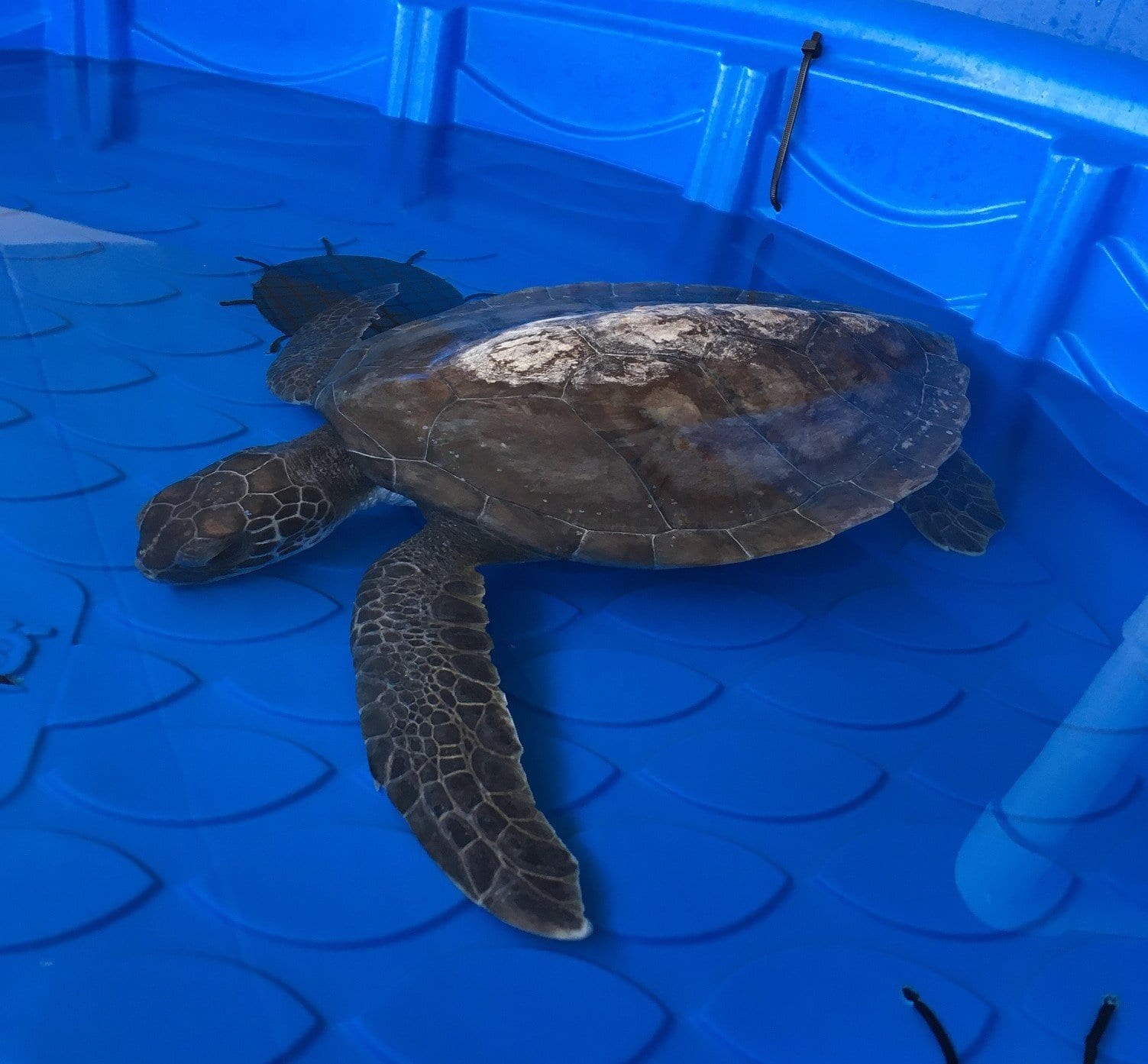 Gus
Juvenile, Green
(Chelonia mydas)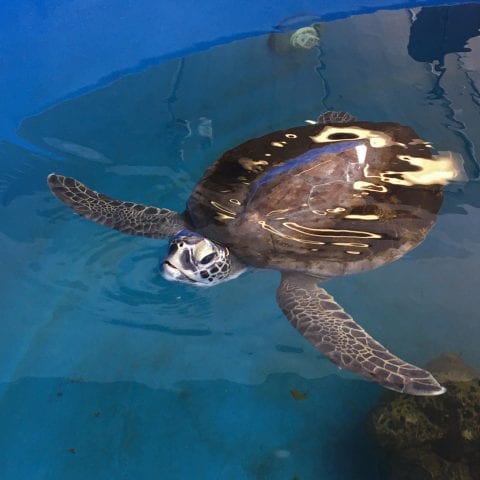 Patient Status

Released on July 1, 2020

Date Found

March 15, 2020
Location

Offshore of the Hudson Area; Pasco County.
Reason for Rescue

Found Floating and Lethargic.
Initial Assessment
Weight

1.88 kg (4.1 lbs)

SCL (Straight Carapace Length)

28.1 cm

Exam Findings

Very lethargic and underweight.

Initial Treatment

Received vitamin injections and fluids.
Gus's Story
Gus is a juvenile, green sea turtle who was found floating offshore of the Hudson area in Pasco County. Upon intake, he appeared very lethargic and underweight. His initial treatment consists of vitamin injections, fluids and antibiotics.
Treatment Updates
3.17.20

X-Rays were completed and he was started on antibiotics.

3.24.20

Gus is still in critical condition. We are continuing to do glucose checks and giving him fluids.

3.27.20

Our team has started to tube-feed Gus twice a day due to weight loss and not eating on his own. He is able to be in deeper water but only for a short period of time.

3.29.20

Gus is showing a little more activity when in kiddie pools.

4.8.20

We are continuing to monitor Gus' appetite and weight. He is showing more activity but we are continuing to tube-feed him.

4.10.20

Gus ate on his own for the first time! This is very exciting news!

4.18.20

Gus is continuing to eat well and his diet is increasing! He is able to swim for longer periods of time in deep water!

4.20.20

Gus is able to be in deep water all day and overnight! He is also resting on the bottom! This is very positive for his recovery!

5.15.20

Gus is doing very well. We are so happy to see how far he has come in his rehab process!

5.25.20

Gus was taken off antibiotics. We also started offering him sea grass!

7.1.20

Gus was released at Fred Howard Park!
---
All marine turtle footage taken in Florida was obtained with the approval of the U.S. Fish and Wildlife Service and the Florida Fish and Wildlife Conservation Commission (FWC) under conditions not harmful to marine turtles. Footage was acquired while conducting authorized conservation activities pursuant to FWC MTP-18-172.