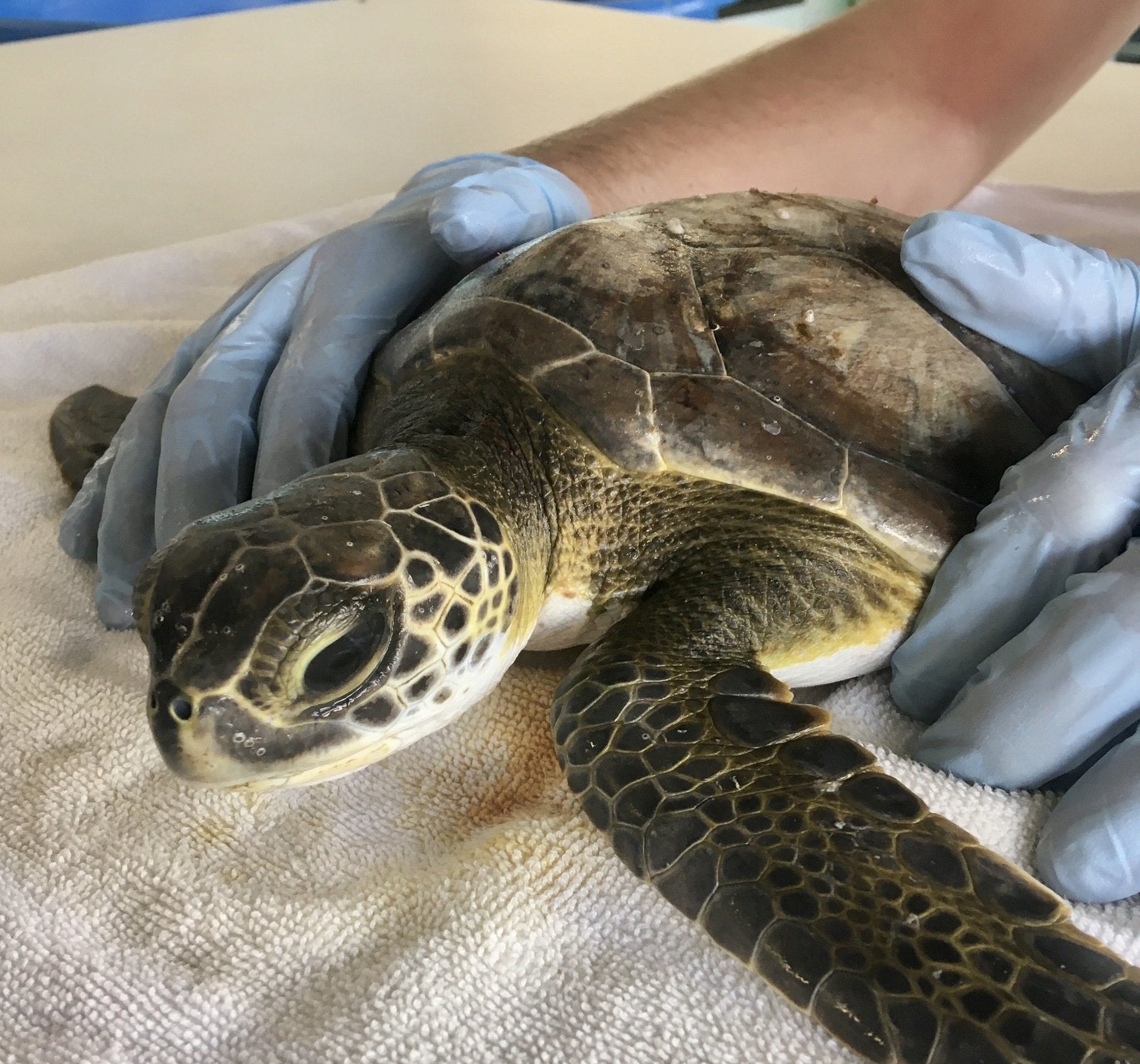 Otis
Juvenile, Green
(Chelonia mydas)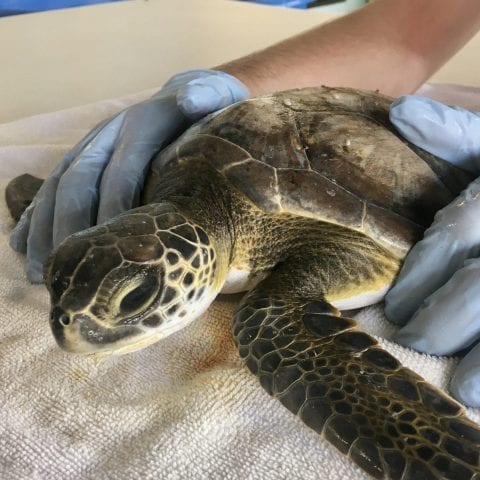 Patient Status

Released October 15, 2020

Date Found

March 15, 2020
Location

Intercoastal Waterway, Clearwater; Pinellas County.
Reason for Rescue

Found Floating.
Initial Assessment
Weight

2.12 kg (4.7 lbs)

SCL (Straight Carapace Length)

25.3 cm

Exam Findings

Active and good body condition. There is a small injury to carapace.

Initial Treatment

Received vitamin injections and fluids.
Otis's Story
Otis is a juvenile, green sea turtle who was found floating in the Intercoastal Waterway here in Clearwater, Pinellas County. Otis has a small injury to his carapace but it is not severe. Otis's initial treatment includes fluids, vitamin injections and antibiotics.
Treatment Updates
3.17.20

X-Rays were completed and he was started on antibiotics.

3.21.20

Otis started on a diet. We are continuing to do glucose checks and giving fluids if needed.

3.27.20

Otis is able to be in deep water all day and overnight!

4.8.20

He is eating great and showing a lot of improvement!

4.29.20

Otis is continuing to improve and is still on oral medication.

5.15.20

Otis is continuing to gain weight and is eating well!

5.25.20

Otis was taken off antibiotics. We also started offering him sea grass!

6.25.20

Otis was started back on antibiotics.

7.13.20

Otis is continuing on oral medications but is showing signs of improvement!

9.9.20

Otis is continuing to eat well and loves sea grass! Routine labwork was performed. We are continuing to monitor for any abnormal parameters.

10.1.20

He went for a routine CT scan and there were no obvious abnormalities noted!

10.8.20

Otis has received a clean bill of health from our veterinarian!

10.15.20

Otis was released at Fred Howard Park!
Learn more about Otis' release.
---
All marine turtle footage taken in Florida was obtained with the approval of the U.S. Fish and Wildlife Service and the Florida Fish and Wildlife Conservation Commission (FWC) under conditions not harmful to marine turtles. Footage was acquired while conducting authorized conservation activities pursuant to FWC MTP-18-172.