Clearwater Marine Aquarium released Otis and Calusa, two juvenile green sea turtles, on Thursday, October 15, 2020.
Otis' Story
On March 15, 2020, Otis was found floating in the Clearwater Intercoastal Waterway, in Pasco County. He had a small injury to his carapace (shell). While in our care, his injury healed and he began gaining weight. He continued to recover and eat well throughout his rehabilitation!
Otis was deemed healthy enough to be released! His release was cleared by our veterinarian and Florida Fish and Wildlife Conservation Commission (FWC).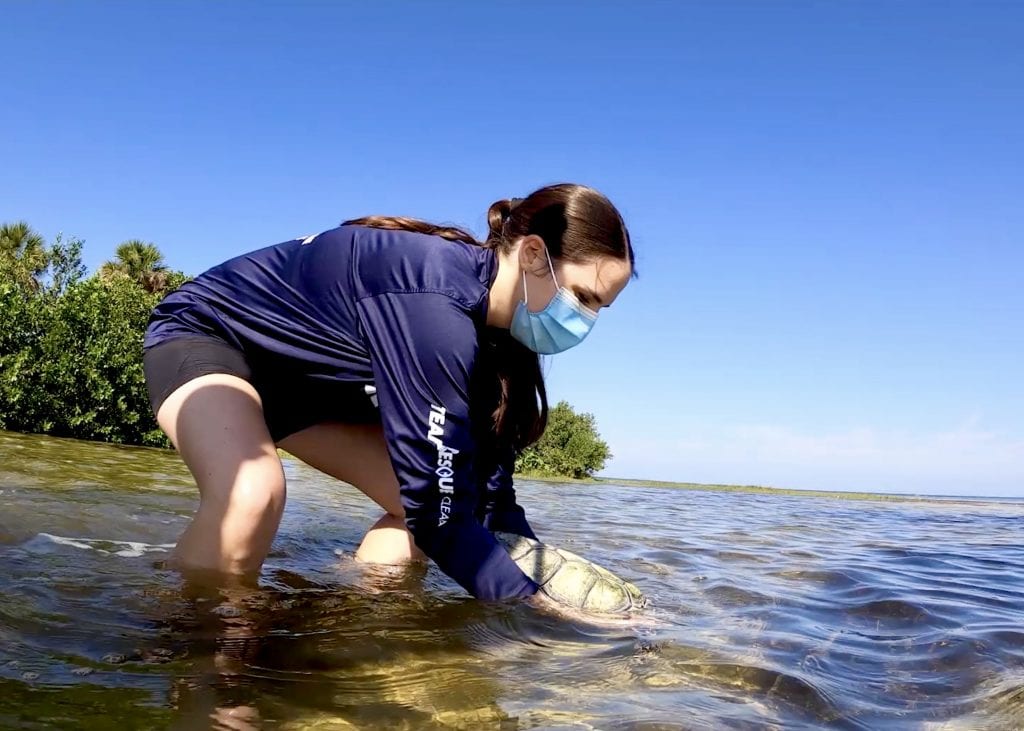 Calusa's Story
On March 2, 2020, Calusa was found floating near Anclote Power Plant in Pasco County. X-rays showed she had excess air trapped in her body cavity, causing her buoyancy and floating. Calusa also had a minor case of pap tumors. She underwent procedures to alleviate the excess air and to remove the pap tumors.
Calusa recovered well and was deemed healthy and cleared for release by our veterinarian and FWC.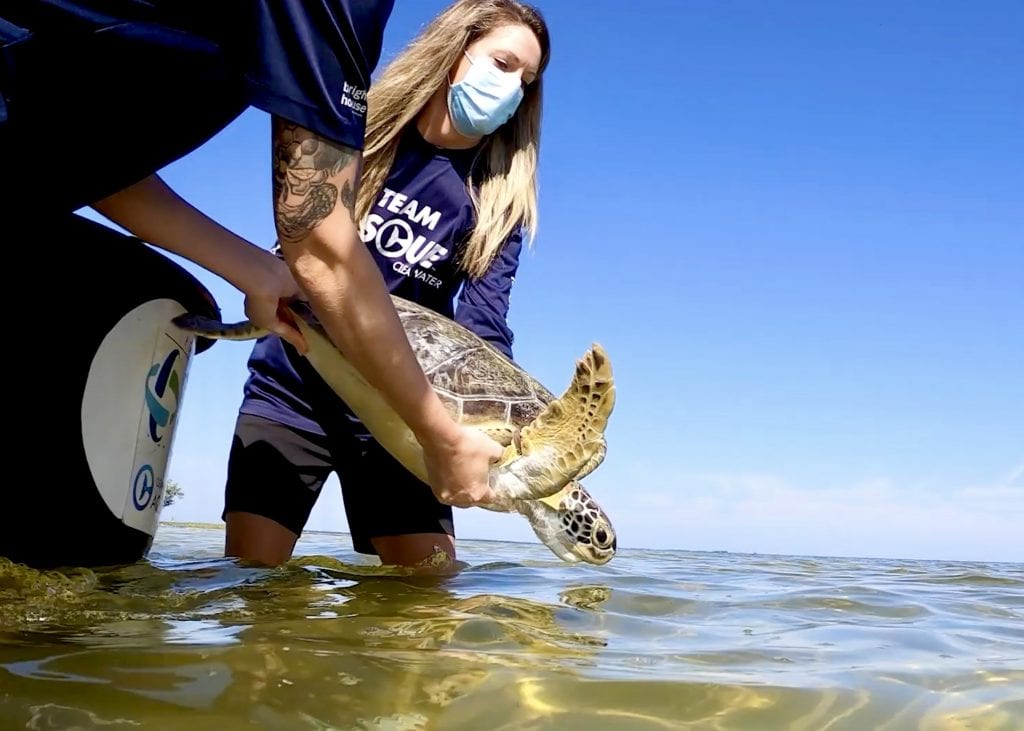 On October 15, Otis and Calusa were released at Fred Howard Park. We wish them both the best as they make their way back home!
---
All marine turtle footage taken in Florida was obtained with the approval of the U.S. Fish and Wildlife Service and the Florida Fish and Wildlife Conservation Commission (FWC) under conditions not harmful to marine turtles. Footage was acquired while conducting authorized conservation activities pursuant to FWC MTP-19-172.