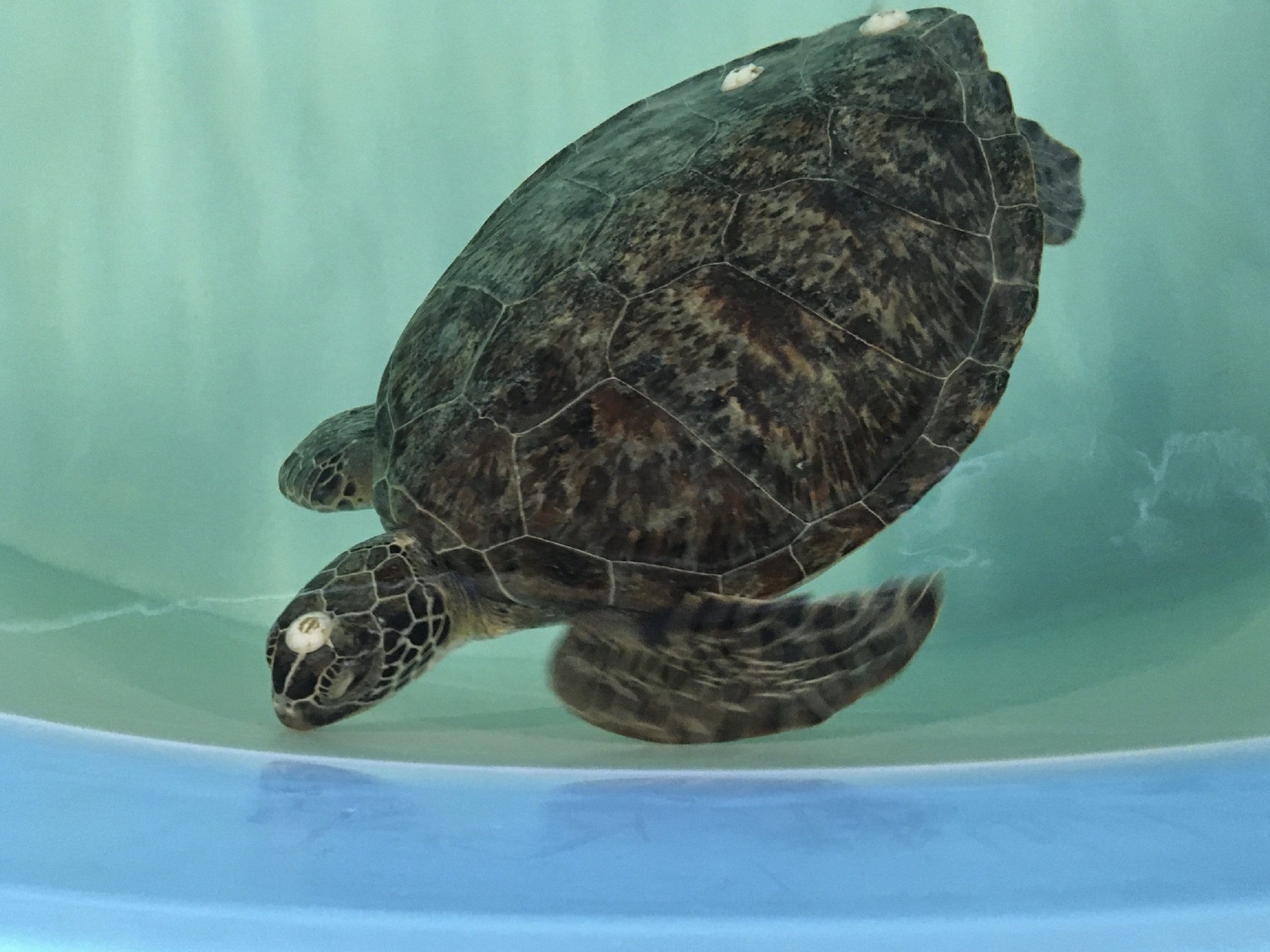 Calusa
Juvenile, Green
(Chelonia mydas)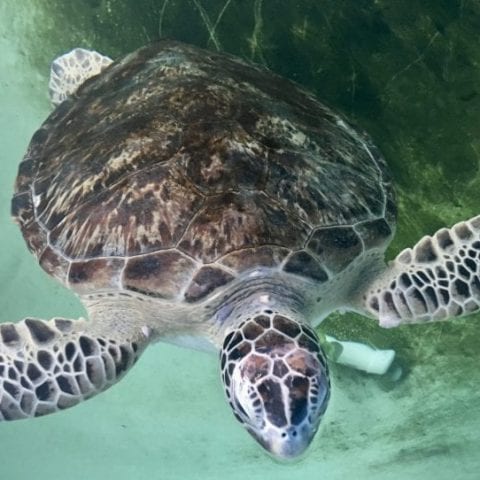 Patient Status

Current

Date Found

March 2, 2020
Location

Anclote Power Plant; Pasco County.
Reason for Rescue

Found Floating.
Initial Assessment
Weight

11.7 kg (25.7 lbs)

SCL (Straight Carapace Length)

47.7 cm

Exam Findings

Alert and responsive with good body condition. Minor case of pap tumors.

Initial Treatment

Received vitamin injections and fluids.
Calusa's Story
Calusa is a juvenile, green sea turtle who was found floating near the Anclote Power Plant in Pasco County. X-rays revealed there was an excess amount of air trapped in her body cavity. Calusa also has a minor case of pap tumors. Her initial treatment consists of vitamin injections, fluids and antibiotics.
INTERESTING FACT: Calusa is named after an ancient Native American tribe that lived along the west coast of Florida long before the arrival of Europeans.
Treatment Updates
3.5.20

A procedure was performed to help relieve the excess amount of air in her body cavity.

3.6.20

Calusa is doing well in water but we are still limiting her swim time. She ate for the first time! She will start on an official diet tomorrow. We are continuing to do glucose checks twice a day and are giving her fluids as needed.

3.13.20

She is continuing to improve and was started on oral medications.

4.8.20

Calusa is continuing to improve and eating well! She is still on oral medications.

4.27.20

Calusa was taken off of oral medications.

5.15.20

She is continuing to do well and improve. Her appetite is great!

5.25.20

Calusa was placed back on antibiotics but is continuing to do well.

7.13.20

Calusa is continuing on oral medications and is showing signs of improvement!
---
All marine turtle footage taken in Florida was obtained with the approval of the U.S. Fish and Wildlife Service and the Florida Fish and Wildlife Conservation Commission (FWC) under conditions not harmful to marine turtles. Footage was acquired while conducting authorized conservation activities pursuant to FWC MTP-18-172.