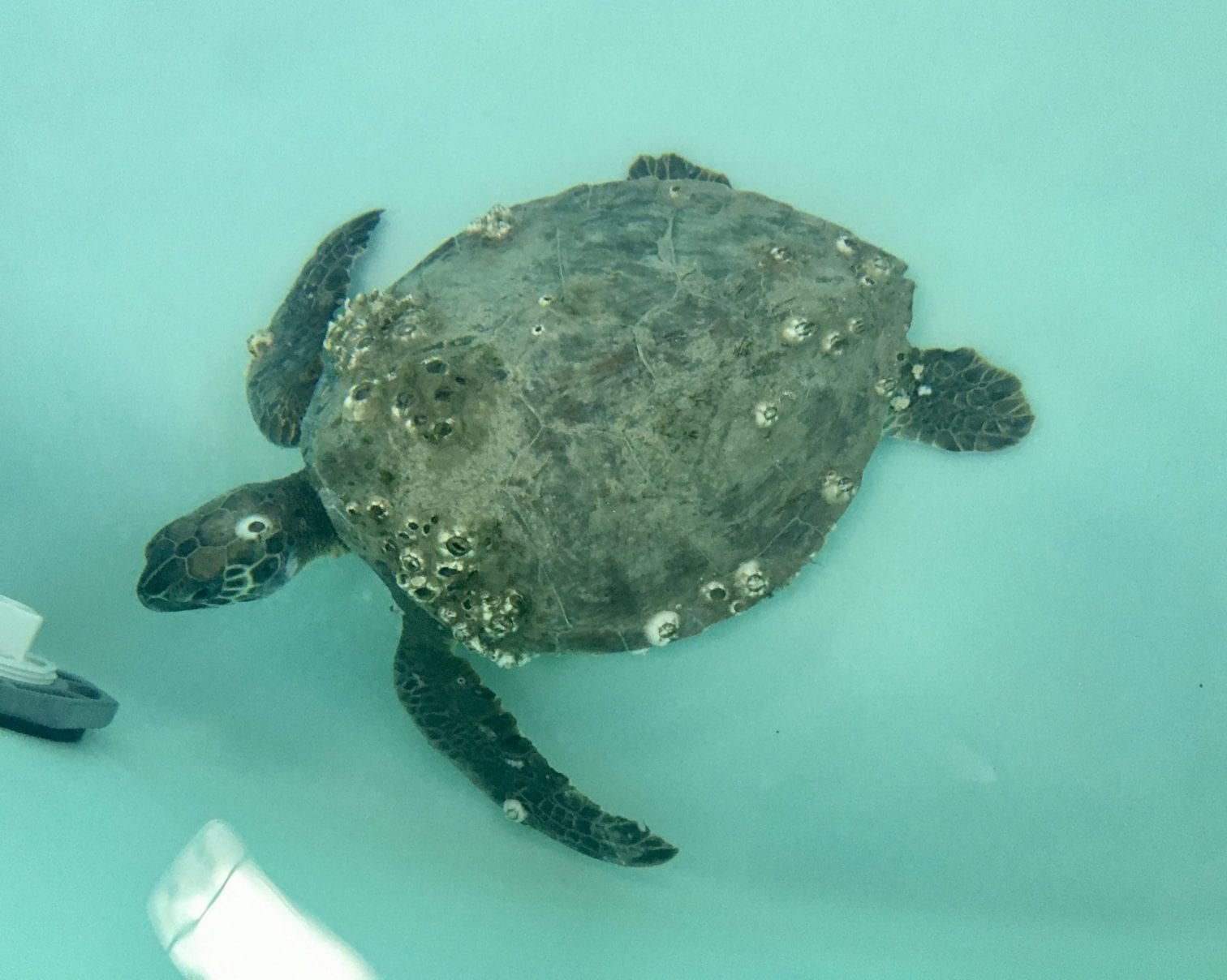 Apollo
Juvenile, Green
(Chelonia mydas)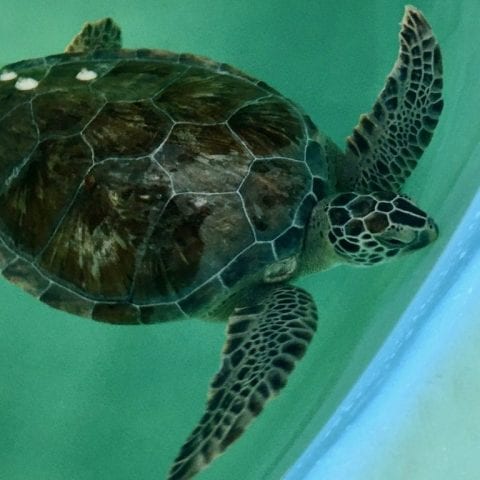 Patient Status

Released July 23, 2020

Date Found

March 1, 2020
Location

Intercoastal Waterway, Clearwater; Pinellas County.
Reason for Rescue

Found Floating and Lethargic.
Initial Assessment
Weight

5.39 kg (11.9 lbs)

SCL (Straight Carapace Length)

38.4 cm

Exam Findings

Responsive but lethargic. Heavy barnacle load on shell.

Initial Treatment

Received vitamin injections, antibiotics and fluids.
Apollo's Story
Apollo is a juvenile, green sea turtle who was found floating in the intercoastal waterway here in Clearwater. Upon intake, Apollo appeared underweight with a heavy amount of barnacles on both the carapace and plastron. Apollo's initial treatment plan consists of fluids, vitamin injections and antibiotics.
Treatment Updates
3.10.20

Apollo ate for the first time! He will start an official diet tomorrow.

3.12.20

He was able to be in deep water all day and was seen resting on the bottom!

3.15.20

He is eating well and increasing his diet! Apollo started on oral medications.

4.8.20

We are monitoring Apollo's appetite and he is continuing on oral medications.

5.15.20

Apollo is gaining weight and eating well! We are monitoring his pap tumors.

6.3.20

Apollo underwent surgery to remove pap tumors.

6.5.20

He is recovering well after surgery. Apollo is eating well and showing no issues! We will be monitoring surgical sites for healing and tumor regrowth. He is now on eye drops to help his eyes heal after tumors were removed.

6.19.20

Apollo's surgical sites are healing well!

7.22.20

Apollo was released at Honeymoon Island!
Read more about Apollo's release.
---
All marine turtle footage taken in Florida was obtained with the approval of the U.S. Fish and Wildlife Service and the Florida Fish and Wildlife Conservation Commission (FWC) under conditions not harmful to marine turtles. Footage was acquired while conducting authorized conservation activities pursuant to FWC MTP-18-172.