Clearwater Marine Aquarium released Apollo, a juvenile green sea turtle on Wednesday, July 22, 2020.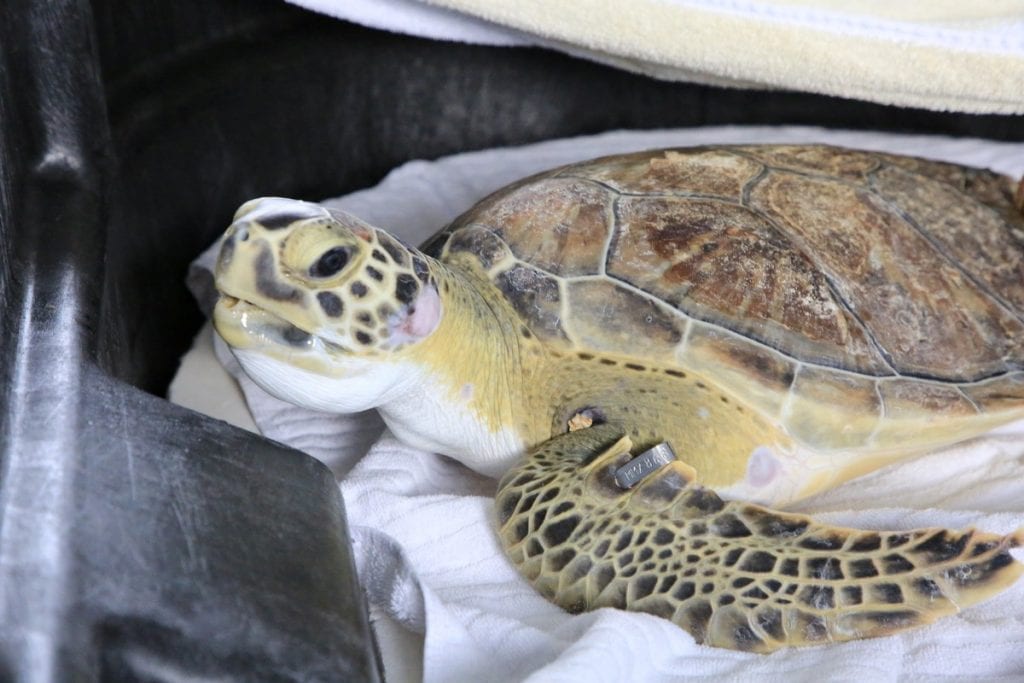 Sea Turtle Found Floating and Lethargic
On March 1, 2020, a green sea turtle was found floating and very lethargic in the intercostal waterway in Clearwater. After his assessment, it was determined he was underweight and had a large amount of barnacles on both his carapace (top shell) and plastron (bottom shell), indicating he had been ill for a long time. Apollo also had fibropapllioma virus, which causes exterior tumor growth (pap tumors). Once Apollo showed signs of improvement, he underwent surgery to remove his pap tumors. His condition after surgery, weight and eating habits were all monitored by our team.
After improving during his rehabilitation in our care, he was deemed healthy enough to be released back into the ocean. His release was cleared by our veterinarian and Florida Fish and Wildlife Conservation Commission (FWC).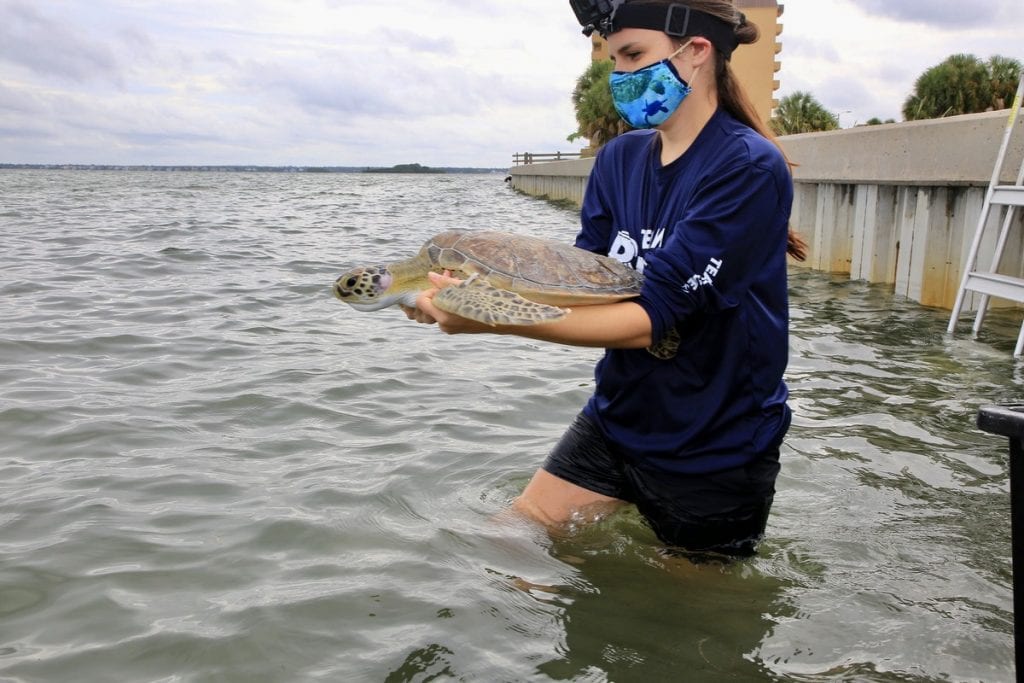 On July 22, Apollo was released off of Honeymoon Island. We wish Apollo the best as he makes his way back home!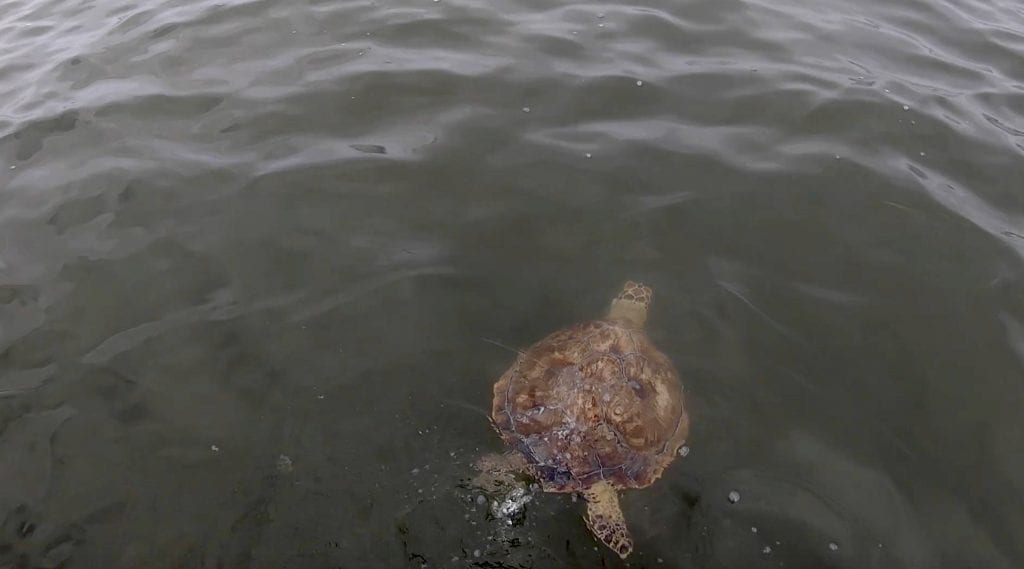 ---
All marine turtle footage taken in Florida was obtained with the approval of the U.S. Fish and Wildlife Service and the Florida Fish and Wildlife Conservation Commission (FWC) under conditions not harmful to marine turtles. Footage was acquired while conducting authorized conservation activities pursuant to FWC MTP-19-172.