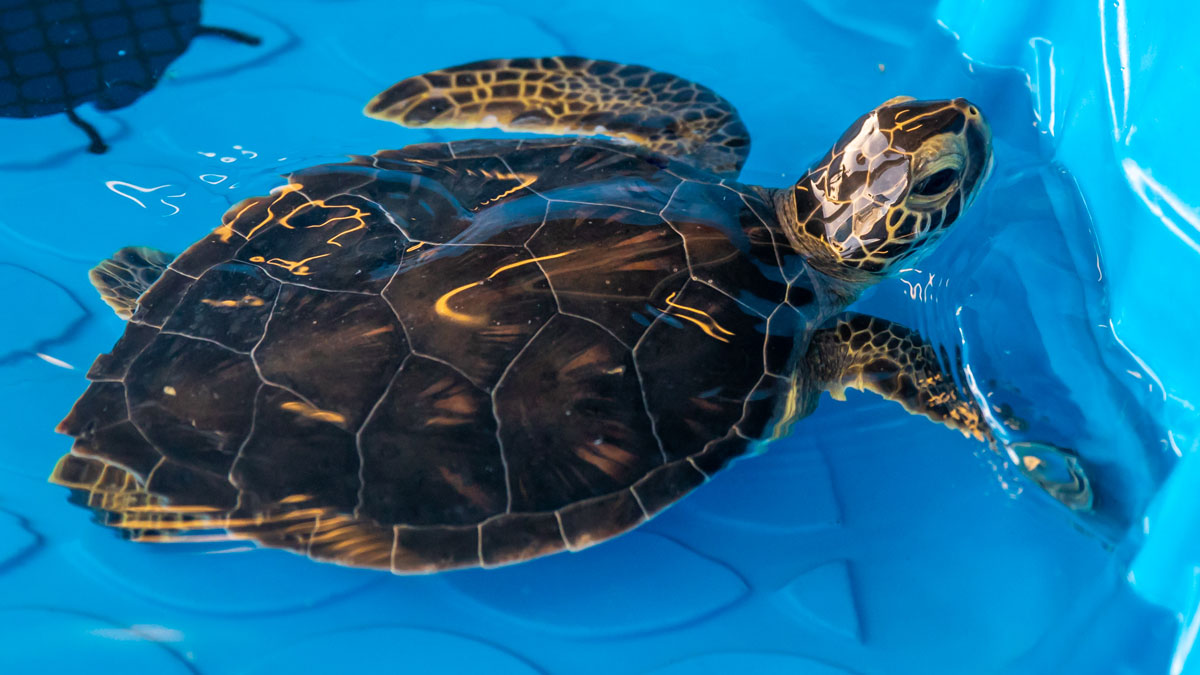 Jenga
Juvenile, Green
(Chelonia mydas)
Patient Status

Released on September 20, 2018

Date Found

July 15, 2018

Location

Honeymoon Island, Florida

Reason for Rescue

Found floating, wound reported
Triage
WEIGHT

0.66 kg (1.4 lbs)

SCL (STRAIGHT CARAPACE LENGTH)

17.4 cm

EXAM FINDINGS

Good body condition, no obvious signs of paps. Laceration found on left front shoulder. Alert and responsive.

INITIAL TREATMENT

Fluids and medication.
Jenga's Story
On July 15, 2018, Jenga was found floating in Honeymoon Island State Park and was brought to a ranger station. It was reported that Jenga had a wound to his left front flipper.
Interesting Fact

One of our younger patients! It is estimated that Jenga is around 1 year old.

Naming Theme

Games
Treatment Updates
7.17.18

Received X-rays, which showed no obvious fractures.

7.21.18

Discontinued glucose checks and fluids. Diet increased.

7.23.18

Fluids were discontinued and diet was increased again.

8.31.18

Gaining weight and wound is healing. Started on antibiotics.

9.15.18

Improving and gaining weight; Discontinued antibiotics.