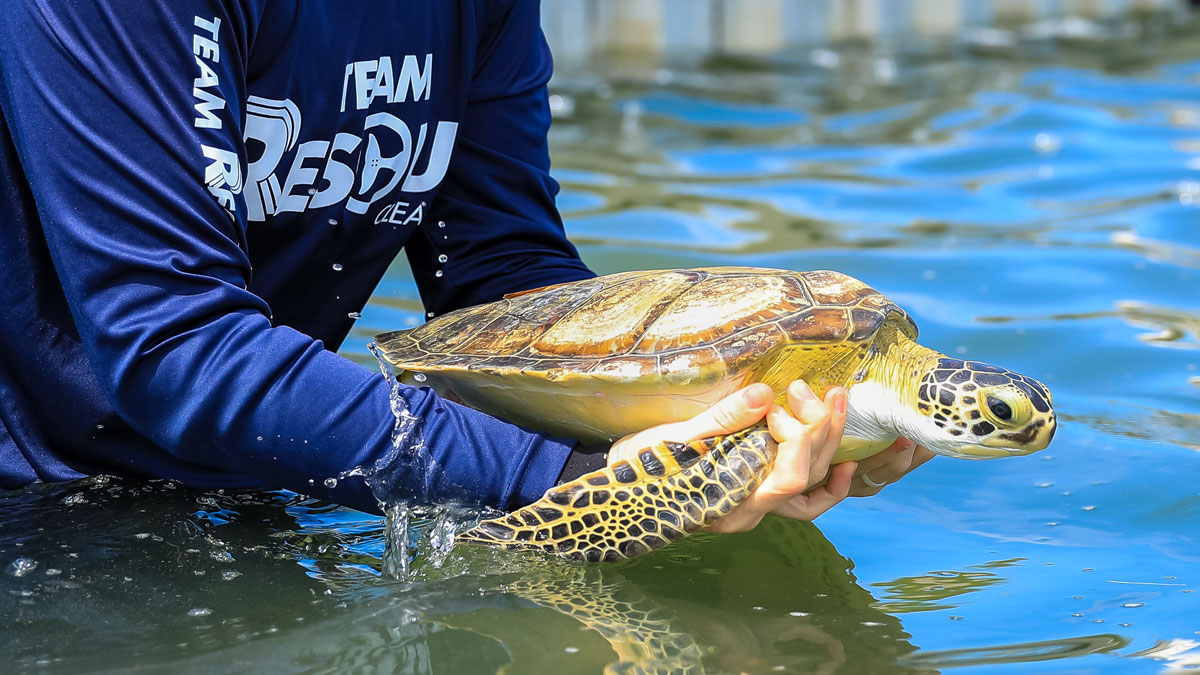 Rescued Sea Turtles, Parmesan, Nacho and Whiz Go Back Home on the East and West Coast.
Clearwater Marine Aquarium (CMA) released three endangered, juvenile, green sea turtles on Wed., June 27 off the West and East coasts of Florida. Whiz, rescued with fibropapilloma (FP) tumors on its body, was released at a private location in the Clearwater area. Two more juvenile green sea turtles, Parmesan and Nacho, were treated for the FP virus at CMA. Staff also removed many barnacles from their top shells, which indicated they were slow moving and lethargic for a period of time before their rescues. All three were rescued during CMA's "cheese" naming theme for sea turtles
Three Rescued Sea Turtles with Tumors
Whiz was found off Honeymoon Island State Park on May 22, 2018. The juvenile sea turtle arrived with FP tumors on its body and was treated with fluids and vitamins.
Parmesan arrived at CMA on April 23, 2018, after being found stranded on the East Coast of Florida with FP tumors on its body and a large amount of barnacles and algae on the top of its shell. Parmesan is also missing both of its rear flippers, which CMA suspects to be genetic. Although Parmesan is missing both rear flippers, the sea turtle can still live a full life and complete migrations which can be hundreds of miles long.
Nacho was found on April 11, 2018, in Daytona, Florida lethargic, underweight, and encrusted in barnacles. It was also discovered that Nacho had a fibropapilloma tumor near its front flipper.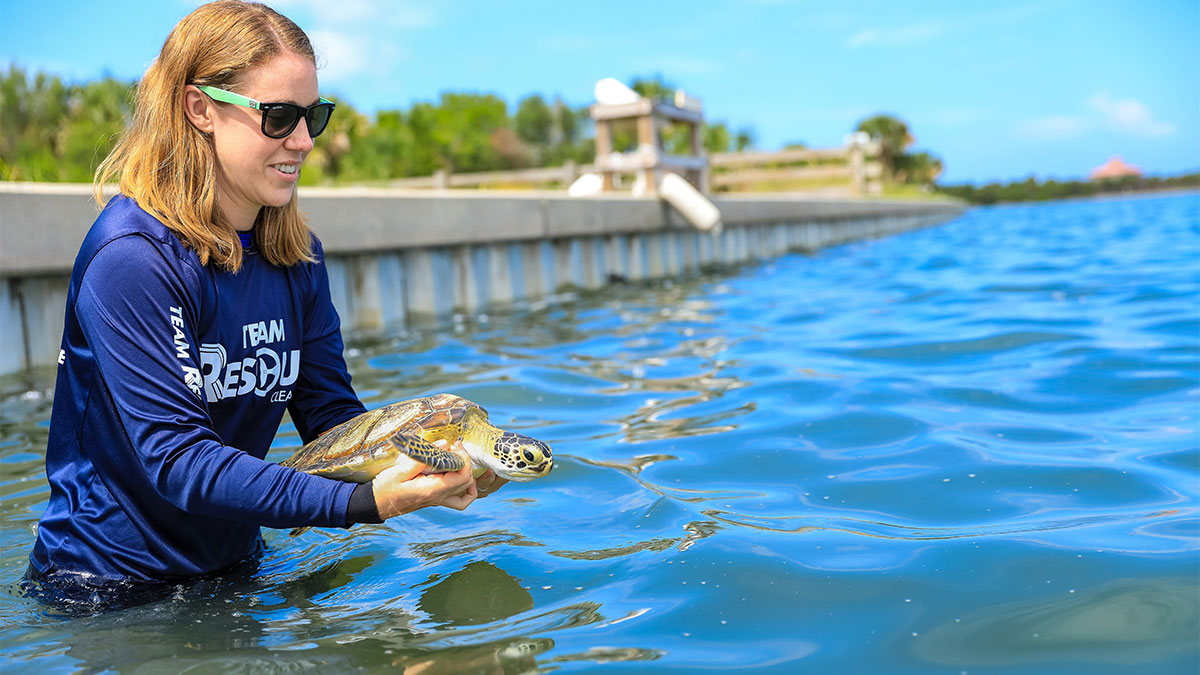 The Florida Fish and Wildlife Conservation Commission (FWC) and CMA cleared Parmesan, Nacho and Whiz for release after their successful rehabilitation. We wish them all "gouda" luck back home in the wild!
---
All marine turtle footage taken in Florida was obtained with the approval of the U.S. Fish and Wildlife Service and the Florida Fish and Wildlife Conservation Commission (FWC) under conditions not harmful to marine turtles. Footage was acquired while conducting authorized conservation activities pursuant to FWC MTP-18-172.