Clearwater Marine Aquarium rescued three seahorses on Tuesday that were impacted by recent high winds and rough surf. Tostito, Salsa and Guac were rescued between Sand Key and Madeira Beach on July 24.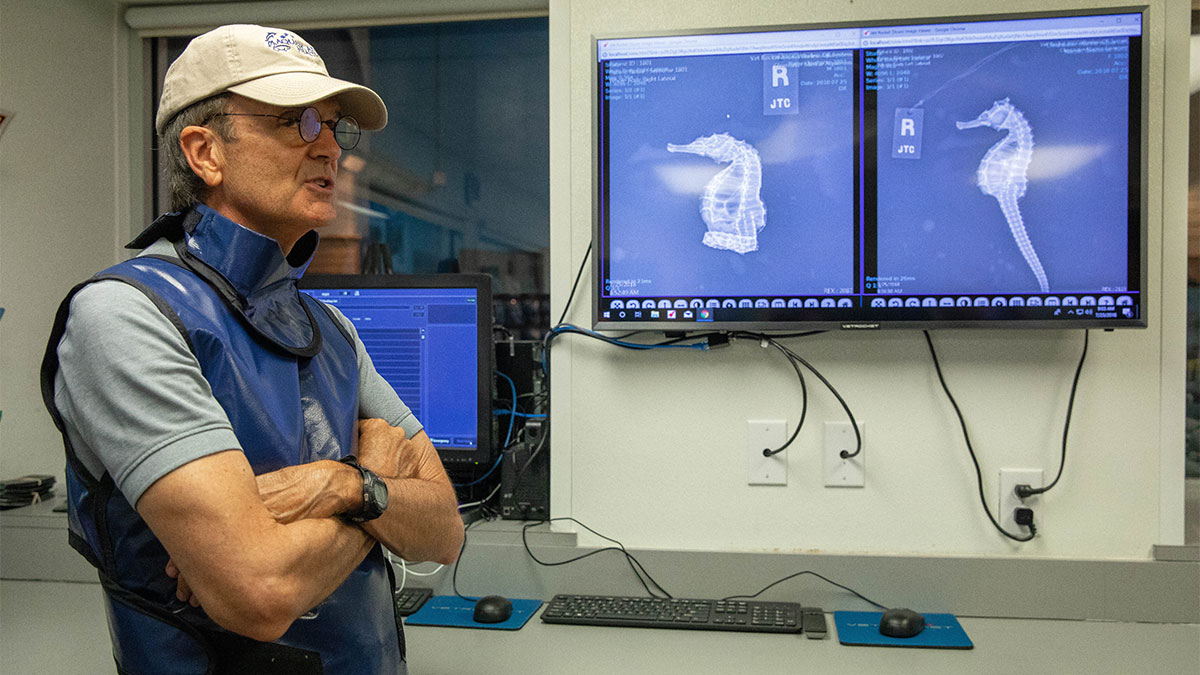 The seahorses were found near the shoreline, unable to swim back out against the rough waves. CMA rescue staff stabilized the seahorses and monitored them in the water quality lab.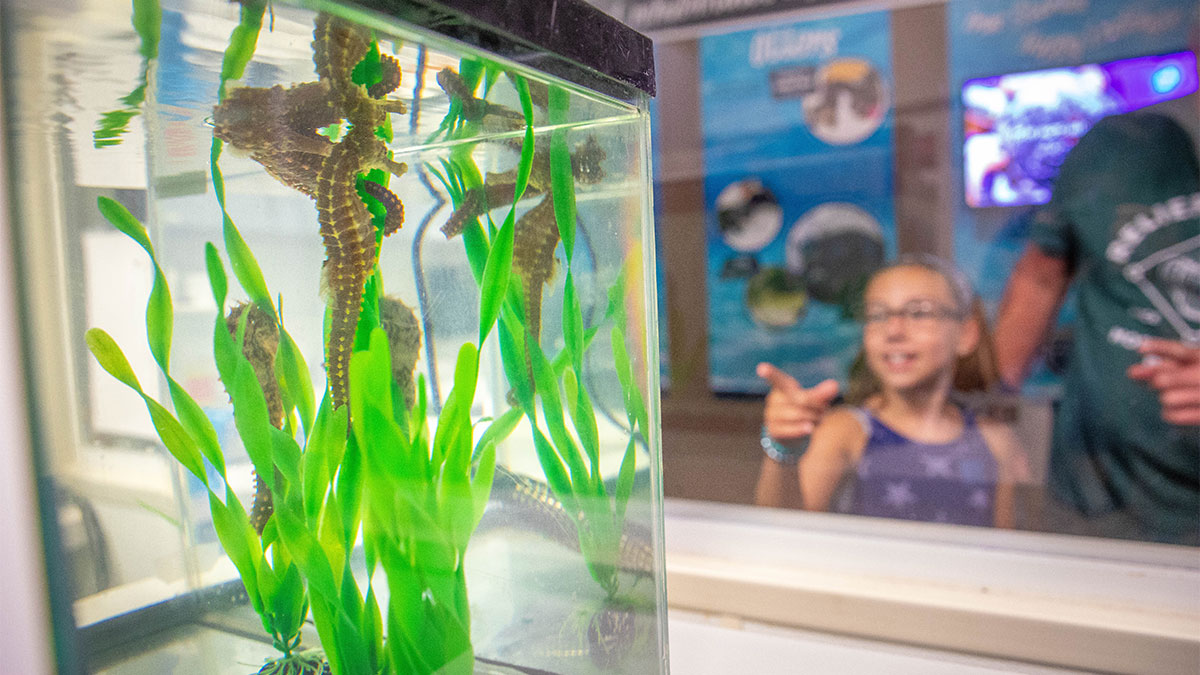 Visitors could watch the rescued seahorses in the water quality lab at Clearwater Marine Aquarium. CMA previously rescued, rehabilitated and released three other seahorses. The most famous one being Cheeto the Lucky Seahorse, which was rescued after being dropped by a seagull. This was followed by Funyun, a seahorse that was found with an air bladder issue. Most recently, Frito was rescued when he was discovered entangled in fishing line by local snorkelers.
The three seahorses were released in Clearwater Bay in calmer seagrass beds on July 25. Cozi Zuehlsdorff (Hazel) and Austin Highsmith (Phoebe) from the Dolphin Tale movies helped release the tiny rescues.
---