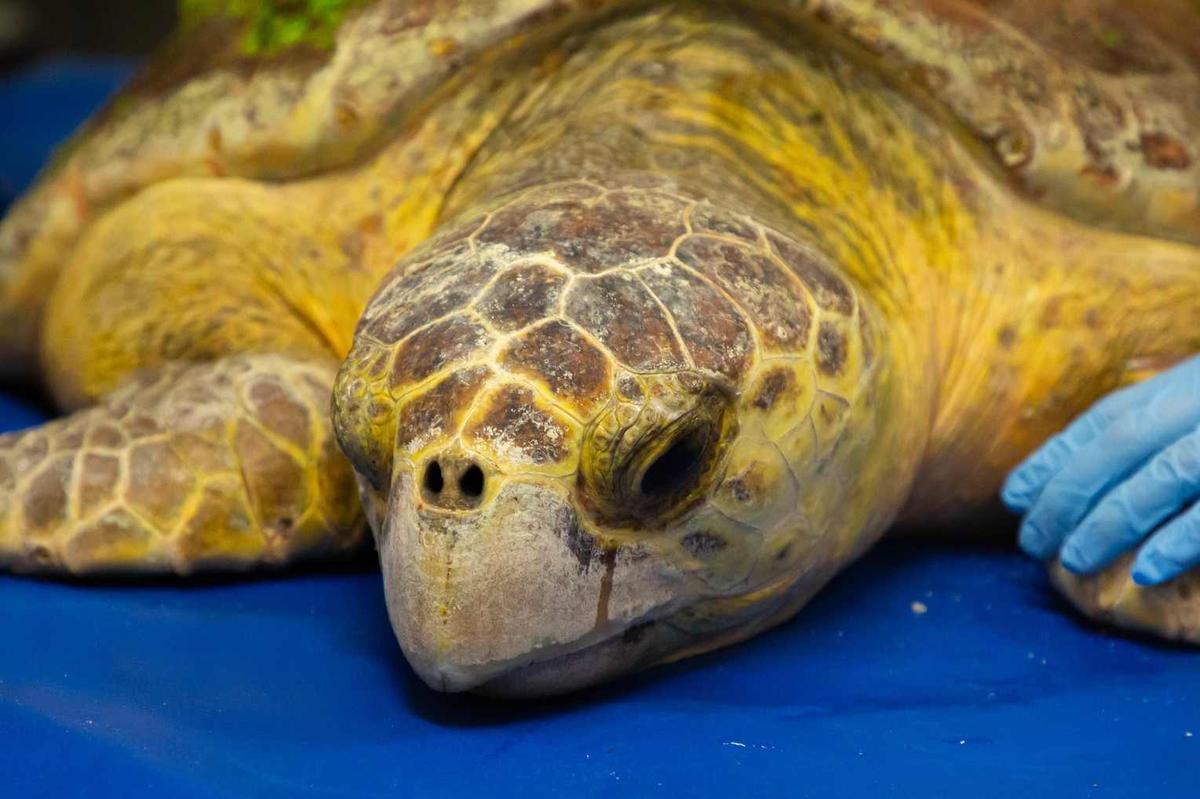 Nitro
Sub-Adult, Loggerhead
(Caretta caretta)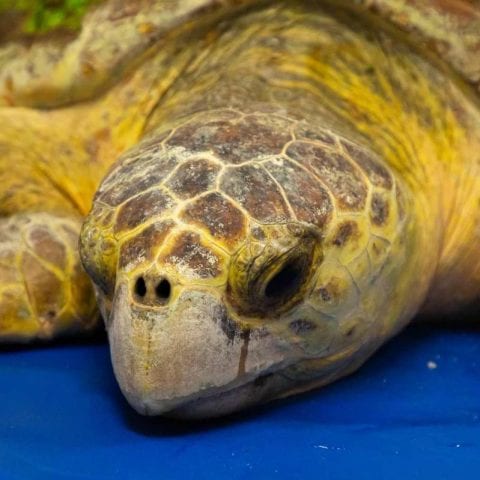 Patient Status

Released on September 12, 2019

Date Found

August 13, 2019

Location

Hurricane Pass; Pinellas County

Reason for Rescue

Found floating
Triage
Weight

48.8 kg (107.4 lbs)

SCL (Straight Carapace Length)

78.3 cm

Exam Findings

Lethargic and slightly thin. Thick amount of algae coverage on carapace (shell) and several barnacles.

Initial Treatment

Received vitamins, fluids, and antibiotics.
Nitro's Story
Nitro is a sub-adult loggerhead who was found floating by a boater near Hurricane Pass in Pinellas County. Nitro arrived at CMA on August 13, 2019. Upon intake, Nitro appeared lethargic and slightly thin. She had thick algae coverage and several barnacles on her carapace (shell). It appears Nitro might have some gastrointestinal issues. Her initial treatment consists of vitamins, fluids, and antibiotics.
Interesting Fact

Nitro is the first patient off our new naming theme called "Volunteer's Choice." Each of our sea turtle rehab volunteers will be able to name a turtle admitted into our hospital.

Naming Theme

Volunteer's Choice
TREATMENT UPDATES
8.13.19

Bloodwork sent out to the lab.

8.17.19

Doing well in water and able to rest on the bottom of shallow ICU pool.

8.19.19

Started on diet and eating well.

8.22.19

Went for CT scan and did well. Moved to larger and deeper pool in rehab. Continuing to eat well.

9.5.19

Eating well. Continuing to improve.

9.6.19

Nitro has received a clean bill of health from our veterinary staff and is cleared for release by FWC!

9.12.19

Nitro was released on Clearwater Beach!
---
All marine turtle footage taken in Florida was obtained with the approval of the U.S. Fish and Wildlife Service and the Florida Fish and Wildlife Conservation Commission (FWC) under conditions not harmful to marine turtles. Footage was acquired while conducting authorized conservation activities pursuant to FWC MTP-19-172.