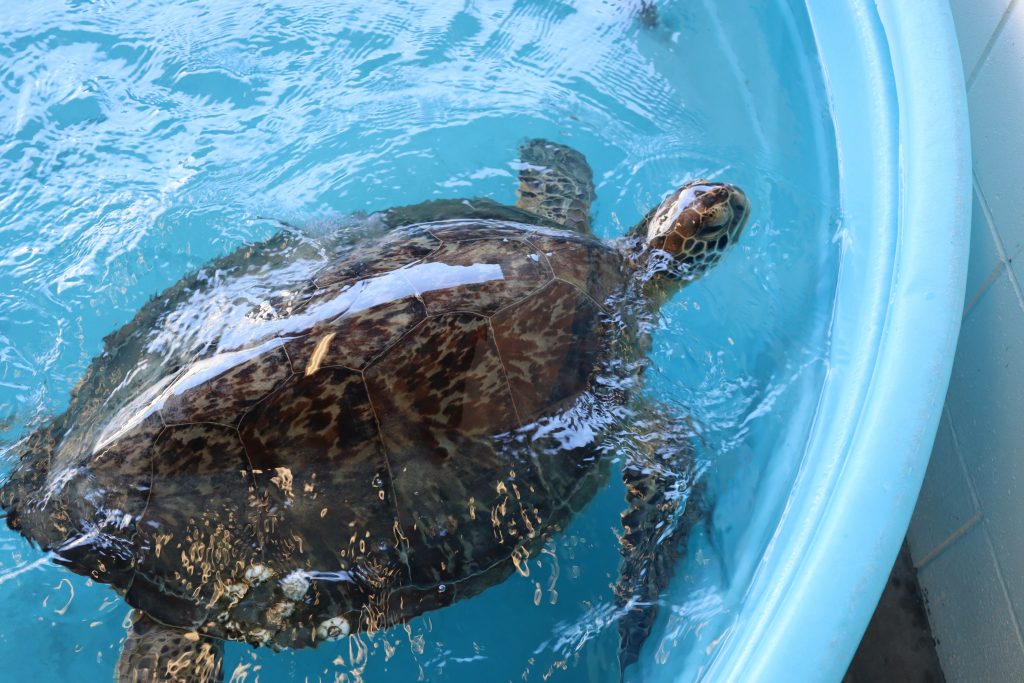 Rocky
Green, Subadult
(Chelonia mydas)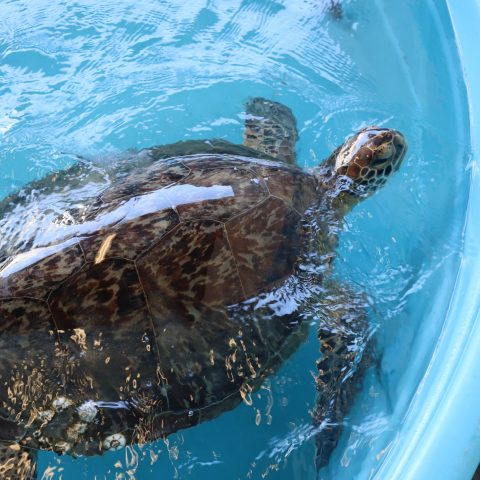 Patient Status

Released

Date Found

February 15, 2023
Location

Offshore Homosassa; Citrus County
Reason for Rescue

Buoyant
Initial Assessment
Weight

35.2 kg (77.4 lbs)

SCL (Straight Carapace Length)

65.8 cm

Exam Findings

Good body condition. No external injuries. Quiet but responsive.

Initial Treatment

Vitamin injections and fluids.
Rocky's Story
Rocky is a subadult green sea turtle who was found floating and struggling to stay submerged offshore of Homosassa in Citrus county on February 15. Rocky has no external injuries and is otherwise in good body condition! Radiographs reveal that Rocky could have some gastrointestinal issues which likely could be the cause of their buoyancy.
INTERESTING FACT: Rocky is named after Rocky Mountain National Park in Colorado, USA.
Treatment Updates
2.16.23

Rocky was swim tested for the first time. It is apparent there are buoyancy issues. We will continue to monitor.

2.18.23

Rocky is able to be in water all day! They have started to show interest in food, specifically romaine lettuce. We are continuing to do glucose checks twice a day and giving fluids as needed. Rocky was started on injectable antibiotics based on labwork.

2.20.23

Rocky went for a routine CT scan. Rocky's buoyancy has also improved the last few days!

2.23.23

Rocky is now resting on the bottom of our ICU pools! Rocky is now showing interest in more diet items!

3.2.23

Rocky has been moved to a deep pool and is continuing to do well! They have been started on an official diet and oral medications.

3.14.23

Rocky is off oral medications!

3.28.23

Rocky was released offshore of Homosassa with the assistance of UF Marine Animal Rescue team!
---
All marine turtle footage taken in Florida was obtained with the approval of the U.S. Fish and Wildlife Service and the Florida Fish and Wildlife Conservation Commission (FWC) under conditions not harmful to marine turtles. Footage was acquired while conducting authorized conservation activities pursuant to FWC MTP-23/24-172.