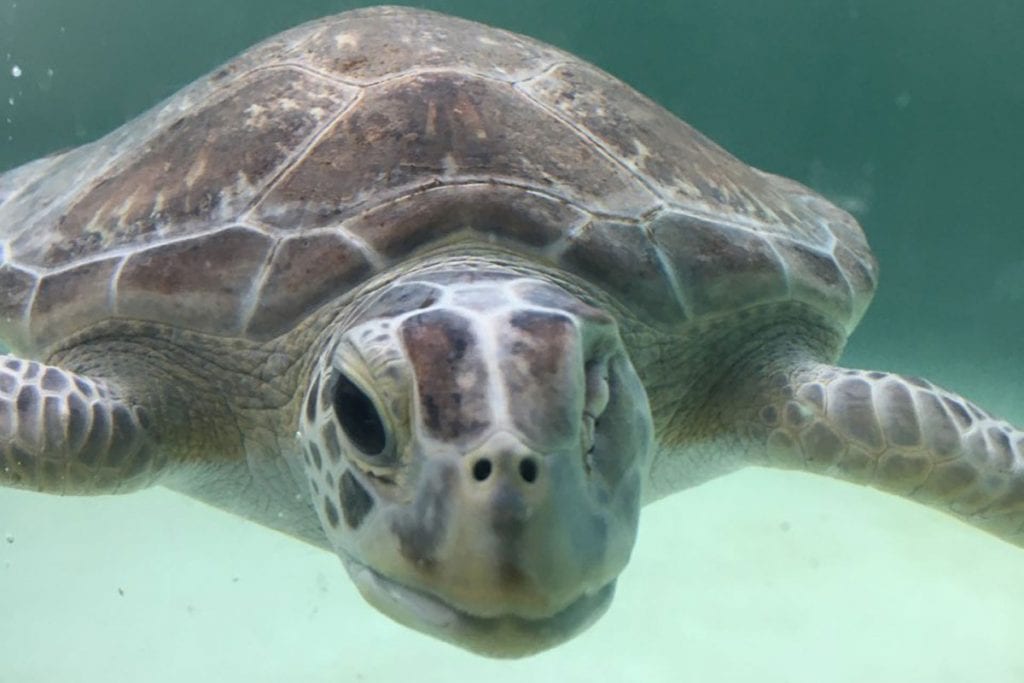 Small Fry
Juvenile, Green
(Chelonia mydas)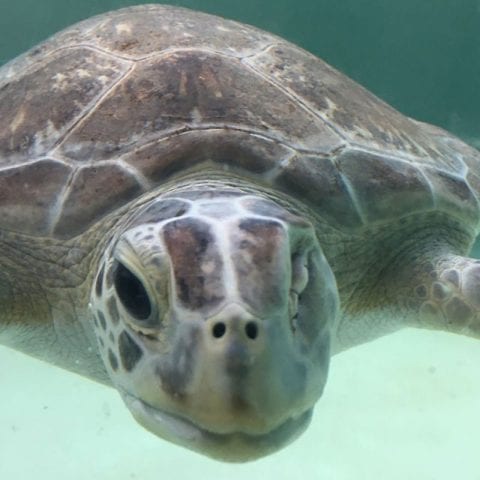 Patient Status

Current

Date Found

December 11, 2019

Location

New Port Richey; Pasco County

Reason for Rescue

Lethargic
---
Triage
WEIGHT

4.6 kg (10.1 lbs)

SCL (STRAIGHT CARAPACE LENGTH)

33.7 cm

EXAM FINDINGS

Alert and good body condition. Minor case of fibropapilloma tumors

INITIAL TREATMENT

Received vitamins and fluids
---
Small Fry's Story
Small Fry is a juvenile green sea turtle who was found by a fisherman near New Port Richey, Florida, and arrived at CMA on Dec. 11, 2019. The fisherman reported him as lethargic. Small Fry has a minor case of fibropapilloma tumors, however, there is one large tumor on the left eye. The treatment plan for Small Fry consists of vitamins and fluids. We are hopeful for a quick recovery!
Naming Theme

Volunteer Choice
---
TREATMENT UPDATES
12.11.19

Blood work sent off to the lab.

12.12.19

Offered food for this first time and ate all! Doing well in water and showing no issues.

12.17.19

Went for CT scan and did well. Able to be in deep water all day and overnight.

1.4.20

Small Fry has been cleared to have surgery to remove the large tumor on left eye.

1.9.20

Small Fry underwent surgery to remove the large pap tumor on the left eye. After examining the eye, our veterinarian decided it was necessary to remove the whole left eye due to the severity of the tumor. Small Fry will still be releasable with one eye! Surgery went well.

1.12.20

Small Fry is recovering great after surgery! No problem eating, appetite is great!

2.13.20

Small Fry is continuing to do very well and is showing no issues after surgery. We are monitoring the surgical site for healing and the sutures will be removed soon.

2.28.20

Small Fry's surgical site looks good. We will recheck the site in a few weeks! He is continuing to eat well and is one of our best eaters!
---
All marine turtle footage taken in Florida was obtained with the approval of the U.S. Fish and Wildlife Service and the Florida Fish and Wildlife Conservation Commission (FWC) under conditions not harmful to marine turtles. Footage was acquired while conducting authorized conservation activities pursuant to FWC MTP-18-172.