Clearwater Marine Aquarium (CMA) released two sub-adult sea turtles on Thursday, January 30, 2020. Scooter, an endangered loggerhead sea turtle, and Charlie, a critically endangered Kemp's ridley sea turtle, were both rescued in late August 2019 and underwent five months of rehab before their joint release at Fred Howard Park in Tarpon Springs, Florida.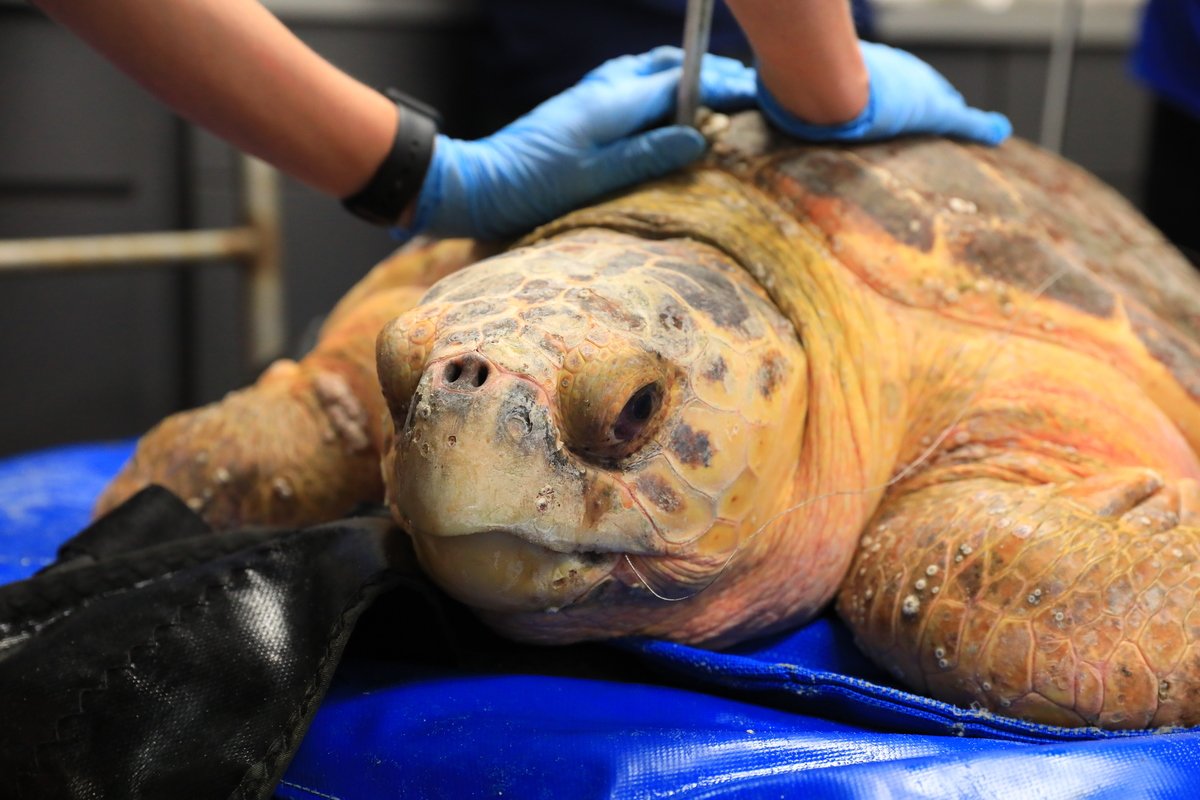 Loggerhead Undergoes Intensive Hook Removal Surgery
Scooter was accidentally caught by a fisherman near Honeymoon Island on August 25, 2019. Upon arrival at CMA, x-rays were taken and it was discovered that Scooter had ingested a large "J" hook. The hook was unable to be removed orally due to its size and depth, and it was successfully removed surgically. You can help keep sea turtles like Scooter safe by using circle hooks instead of "J" hooks.
Due to the nature of the surgery, Scooter's recovery was lengthy and involved a treatment plan consisting of vitamins, fluids, antibiotics, and anti-inflammatory medications. Scooter was placed into water once the surgical incision was healed enough, and continued to show signs of improvement during routine checkups. After several months of rehabilitation, Scooter received a clean bill of health from our veterinary team and was ready to return to the wild!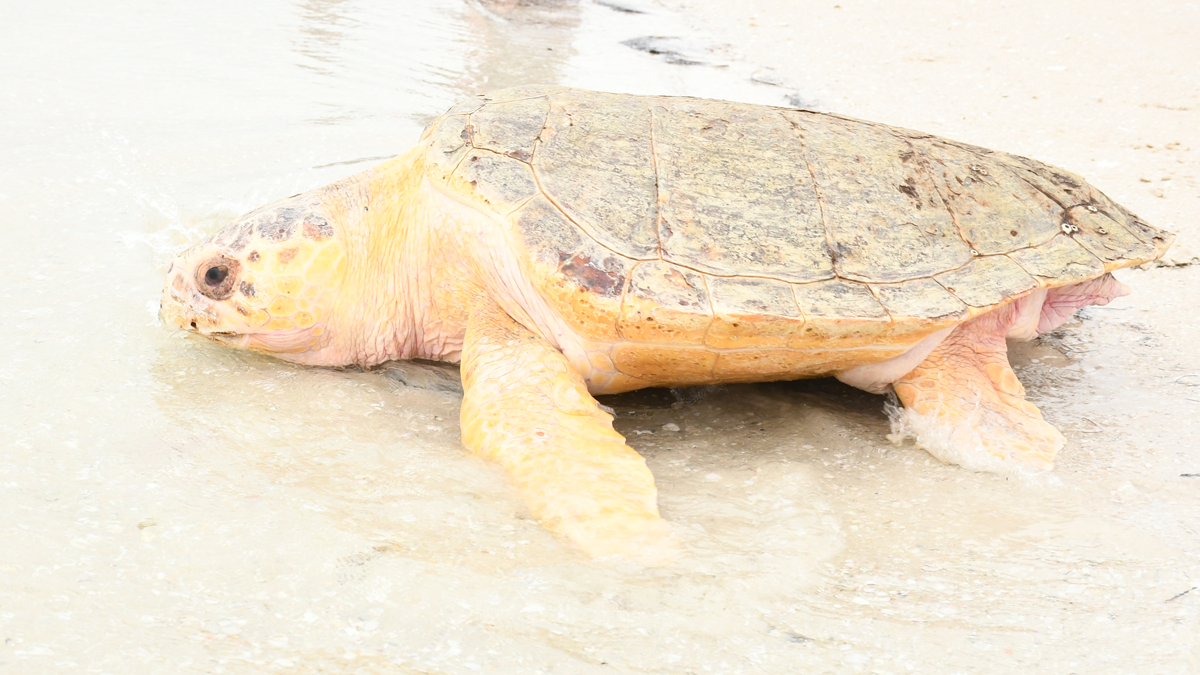 ---
You can help protect sea turtles while fishing by using circle hooks. Circle hooks are safer and easier to remove than J-hooks. If you do accidentally catch a sea turtle with a fishing hook, please make sure not to cut the line. Keeping the fishing line long will help prevent the sea turtle from ingesting the hook deeper into its body, which would be more complicated to remove. Read more fishing gear tips.
---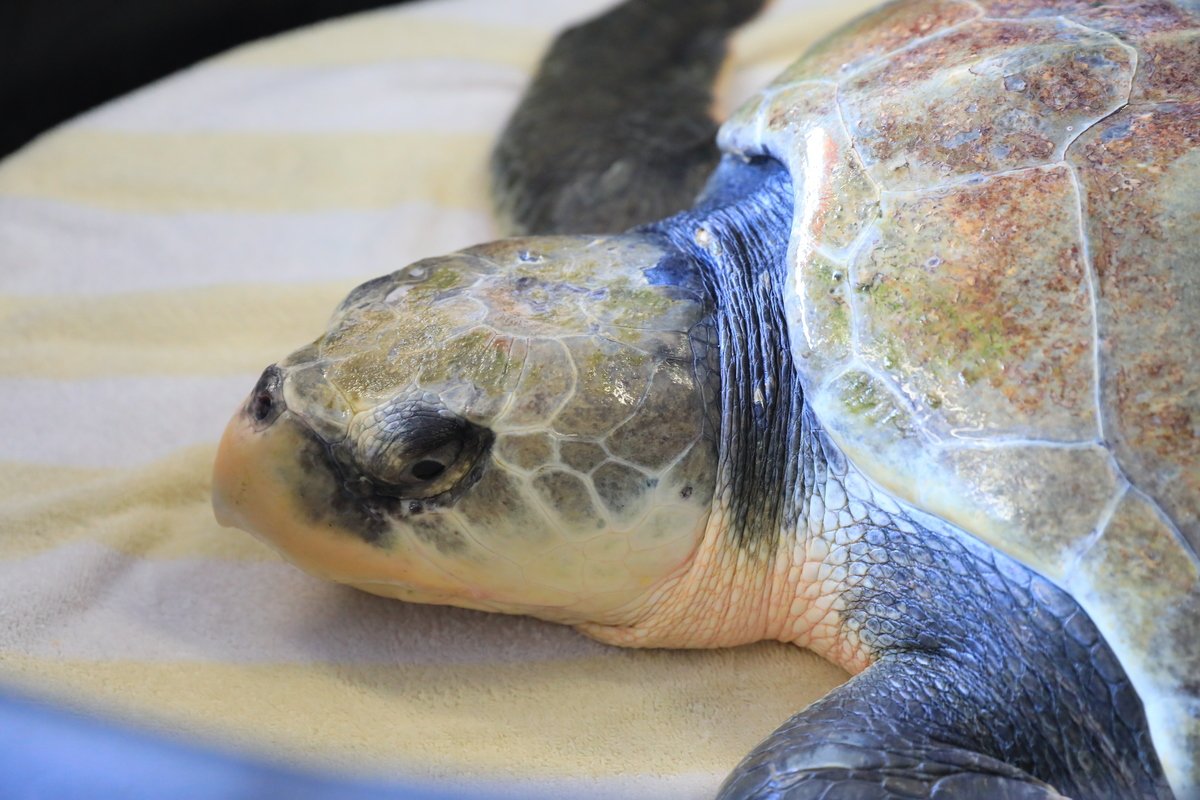 Critically Endangered Kemp's Ridley Found Floating
Charlie was found floating offshore near Cedar Key in Levy County on August 22, 2019. During Charlie's intake exam, it was discovered that she had what appeared to be boat strike injuries to her plastron (the bottom portion of the shell). Charlie is a sub-adult, which is a very rare life stage to see come through our marine hospital for this Kemp's ridley sea turtle species!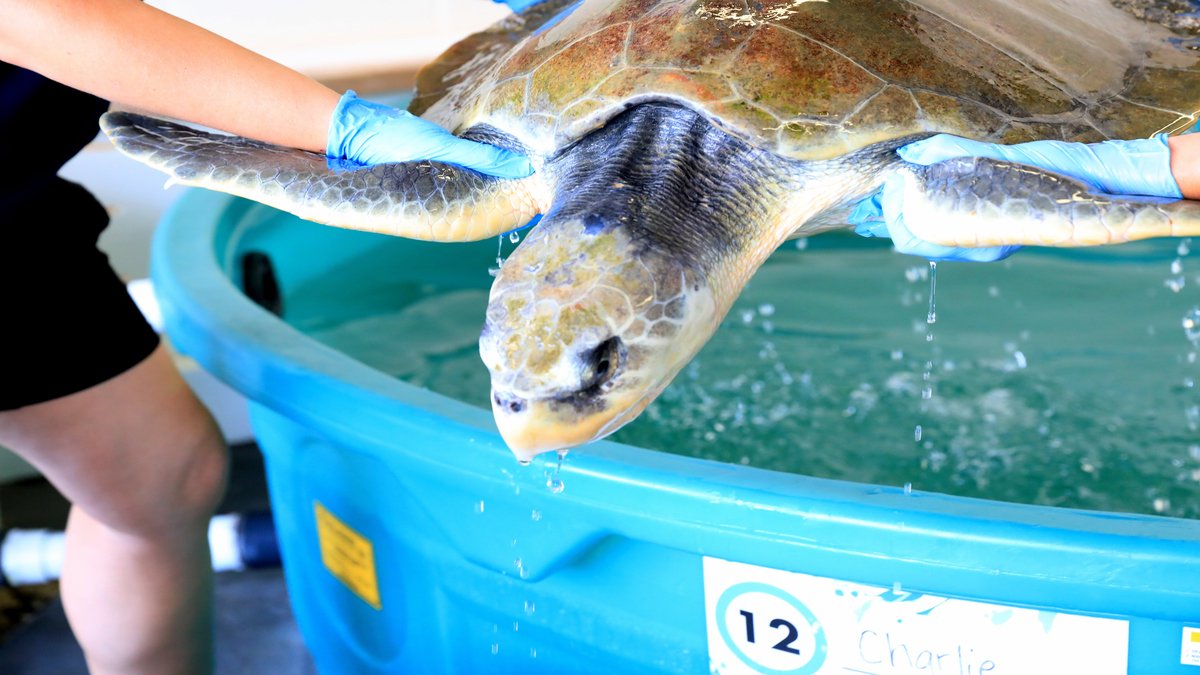 Her initial treatment consisted of vitamins, fluids, antibiotics, and anti-inflammatory medications. During the first swim test, it was observed that Charlie was buoyant. With the help of a procedure to remove excess air, the buoyancy improved over time. Charlie also underwent a wound care procedure to promote proper healing of her plastron. Once she was fully healed, Charlie was finally cleared for release. Charlie is a Kemp's ridley, one of the most seriously endangered of all sea turtles, making her release critical to the species' survival. We wish her well out in the big blue!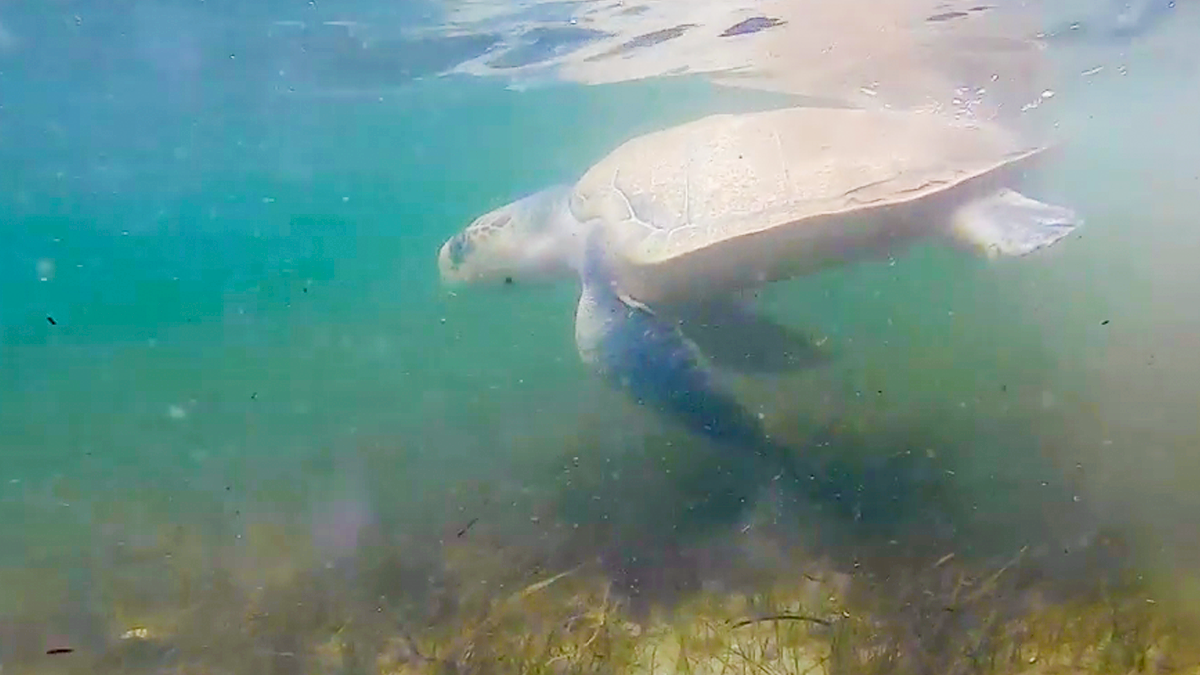 ---
All marine turtle footage taken in Florida was obtained with the approval of the U.S. Fish and Wildlife Service and the Florida Fish and Wildlife Conservation Commission (FWC) under conditions not harmful to marine turtles. Footage was acquired while conducting authorized conservation activities pursuant to FWC MTP-19-172.