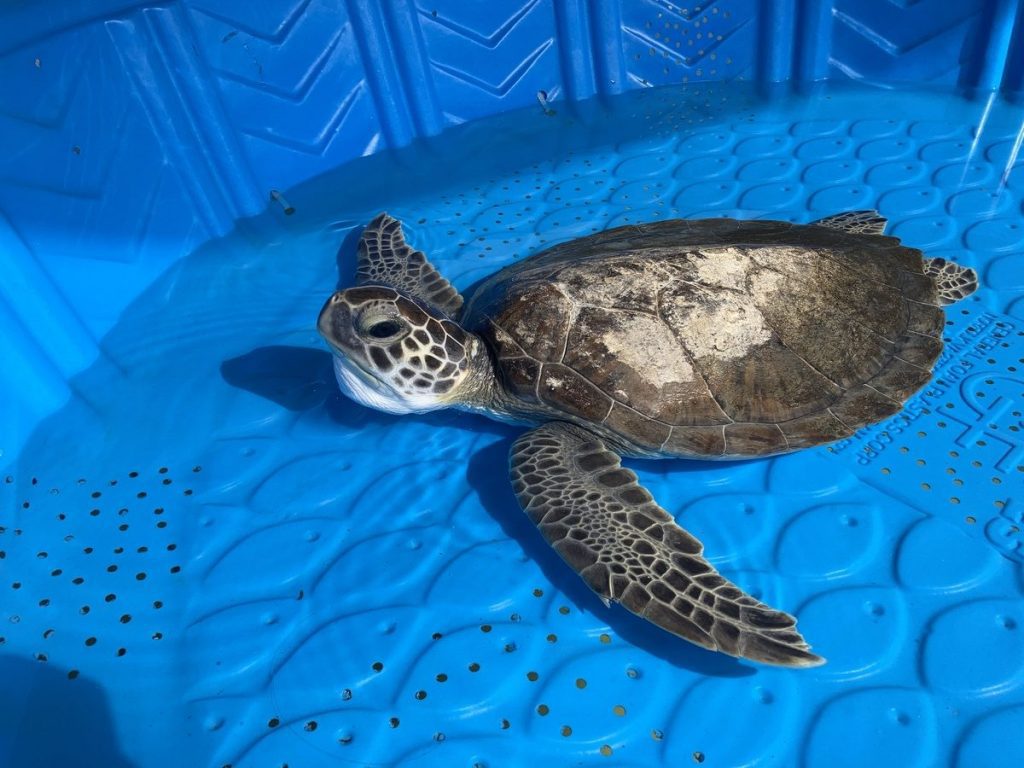 Theodore Roosevelt
Green, Juvenile
(Chelonia mydas)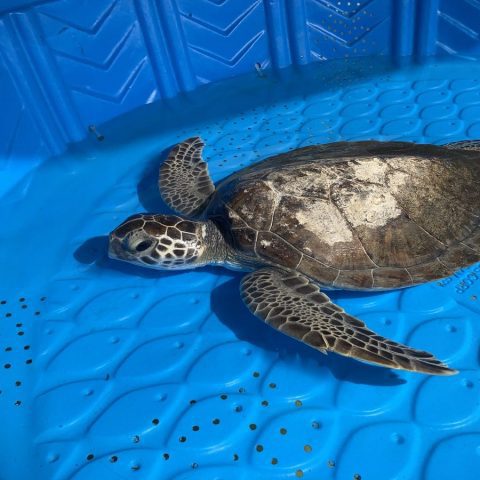 Patient Status

Former

Date Found

April 2, 2023
Location

Hudson; Pasco County
Reason for Rescue

lethargic, floating
Initial Assessment
Weight

2.36 kg (5.2 lbs)

SCL (Straight Carapace Length)

30.2 cm

Exam Findings

Underweight, lethargic but alert. Minor fibropapilloma tumors present.

Initial Treatment

Vitamins, fluids, and antibiotics
Theodore Roosevelt's Story
Theodore Roosevelt (a.k.a "Teddy" to rehab team) was found floating favoring one side in Hudson on April 2. Teddy was underweight and lethargic at intake with minor fibropapilloma tumors present. Teddy's initial treatment consists of vitamins, fluids, and antibiotics.
INTERESTING FACT: Naming theme: National Parks.
Treatment Updates
4.3.23

Teddy's first swim test does show listing to one side and floating behaviors. We placed them in a shallow pool to help achieve good breaths. We will continue to monitor and increase swim time as needed.

4.6.23

Teddy went for a CT scan and is also showing neurological behaviors in water. Teddy was started on antibiotics. We are continuing to do glucose checks and giving fluids as needed.

4.11.23

We are continuing to monitor Teddy's neurological behaviors. Teddy is only able to be in water a few hours a day due to activity level.

4.19.23

We have started tube feeding Teddy to help give them the proper nutrition to help them improve.

4.26.23

We are continuing to tube feed Teddy. Prognosis is still poor at this time as there isn't much improvement. We will continue to monitor Teddy's behaviors and appetite.

5.5.23

Teddy went for a recheck CT this week. There was no improvement seen. Teddy's condition and behaviors have also not improved despite our best treatment efforts. Due to this poor prognosis, Teddy was humanely euthanized. A necropsy will be performed to learn more about their case.
---
All marine turtle footage taken in Florida was obtained with the approval of the U.S. Fish and Wildlife Service and the Florida Fish and Wildlife Conservation Commission (FWC) under conditions not harmful to marine turtles. Footage was acquired while conducting authorized conservation activities pursuant to FWC MTP-23/24-172.