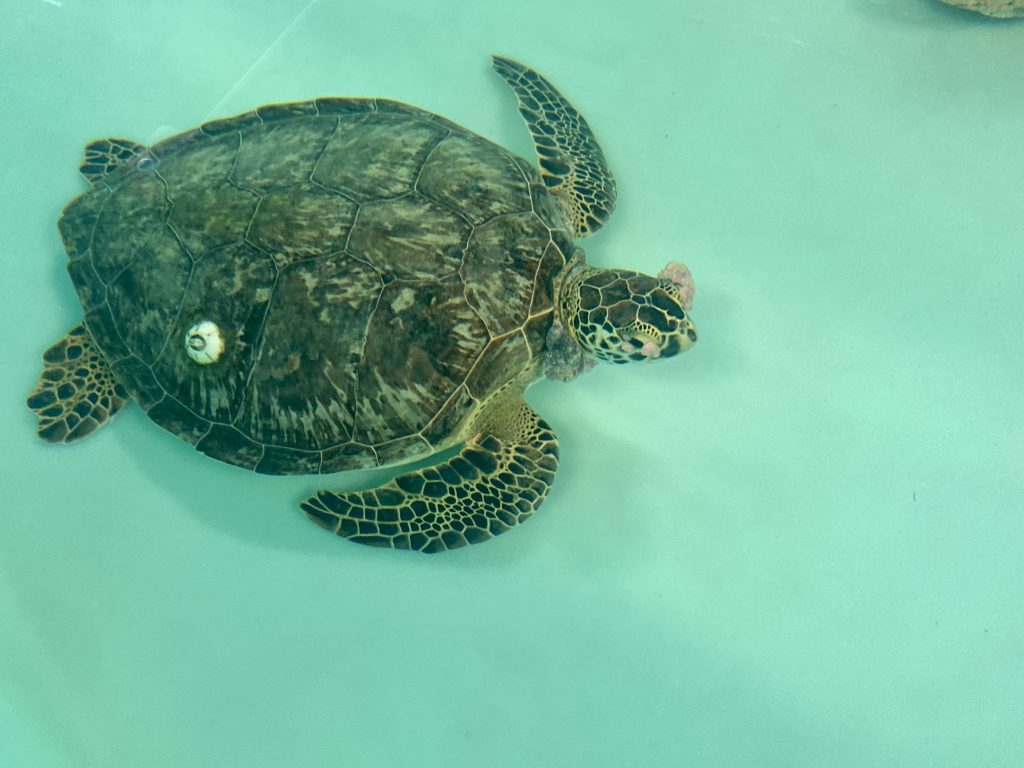 Uttapam
Green, Juvenile
(Chelonia mydas)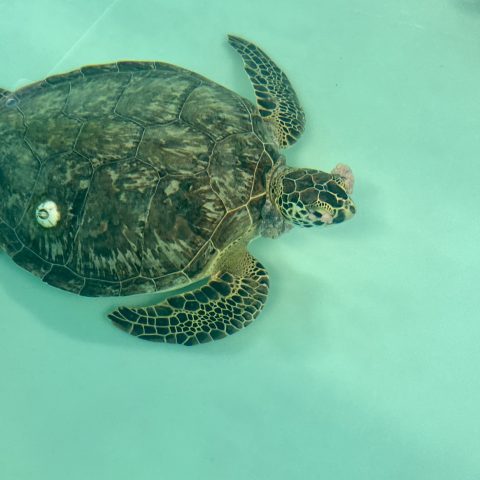 Patient Status

Former

Date Found

October 10, 2023
Location

Fort De Soto; Pinellas County
Reason for Rescue

Entanglement
Initial Assessment
Weight

11.8 kg (25.9 lbs)

SCL (Straight Carapace Length)

46.3 cm

Exam Findings

Active and good body condition. Fibropapilloma tumors on both eyes and a large one on left side of head.

Initial Treatment

Vitamins and fluids
Uttapam's Story
Uttapam is a large, juvenile green sea turtle who was found entangled in fishing line near Fort De Soto on October 10. Luckily there were no injuries from the entanglement. Uttapam has several fibropapiloma tumors present which will hopefully be removed surgically once they are ready!
INTERESTING FACT: Naming theme: Bread. Uttapam is a crisp and crepe-like bread from south India.
Treatment Updates
10.11.23

Uttapam's first swim test showed no abnormal swimming behaviors. They were able to rest on the bottom of their pool.

10.12.23

Uttapam went for a routine CT scan. No obvious internal tumors seen! Our goal now is to get Uttapam ready for surgery.

10.18.23

Uttapam was started on oral antibiotics.

11.8.23

Uttapam underwent an endoscopy procedure to check for esophogeal tumors prior to undergoing external tumor removal surgery. Unfortunately esophogeal tumors were found. These are not treatable, therefore, Uttapam was humanely euthanized.
---
All marine turtle footage taken in Florida was obtained with the approval of the U.S. Fish and Wildlife Service and the Florida Fish and Wildlife Conservation Commission (FWC) under conditions not harmful to marine turtles. Footage was acquired while conducting authorized conservation activities pursuant to FWC MTP-23/24-172.