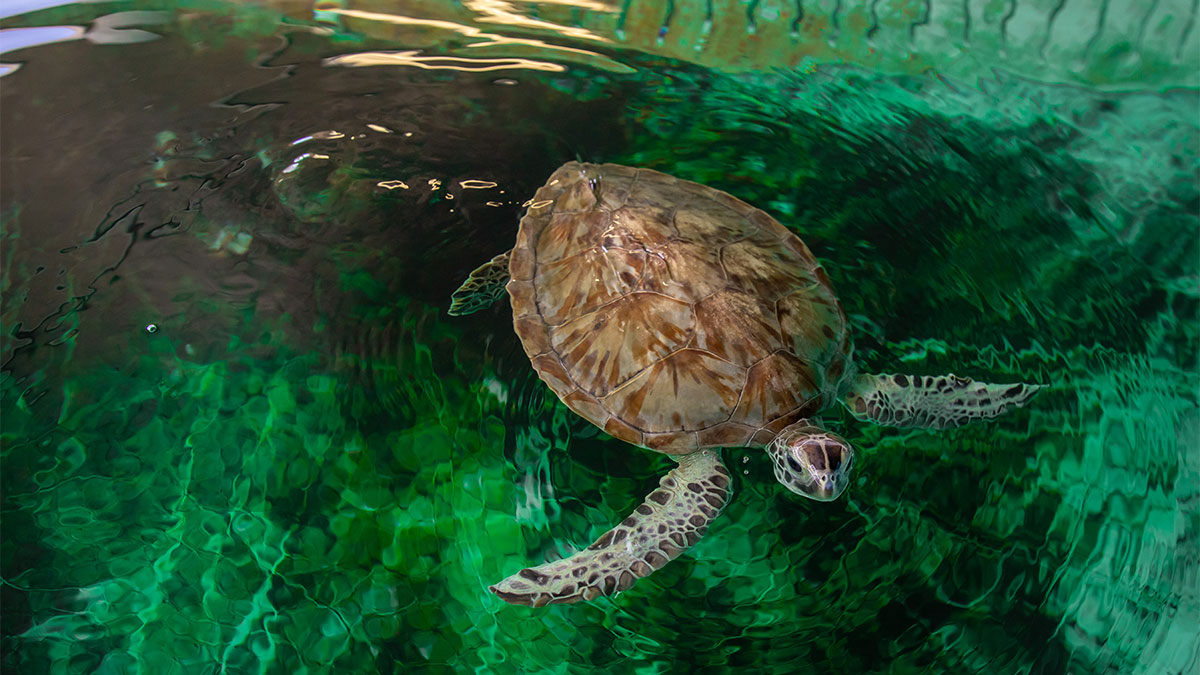 Whiz
Juvenile, Green
(Chelonia mydas)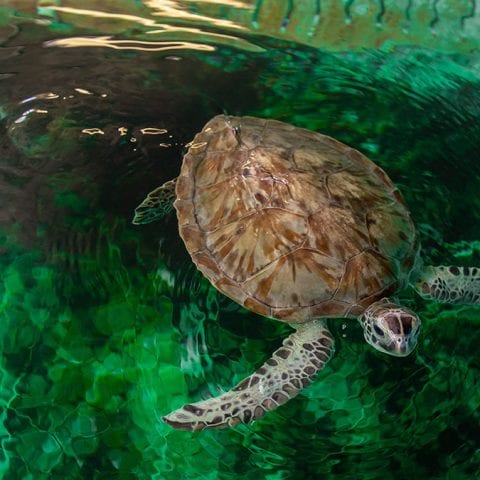 Patient Status

Date Found

May 22, 2018

Location Found

Near Honeymoon Island

Reason for Rescue

Fibropapilloma virus present
---
TRIAGE
Weight

4.38 kg (9.6 lbs)

Exam Findings

Alert and active; good body condition; normal behavior in water during swim test; pap virus present

Initial Treatment

Received fluids and vitamins
---
WHIZ'S STORY
On May 22, 2018, a juvenile green sea turtle was found on a spoil island just east of Honeymoon Island by an in-water research group. The sea turtle had fibropapilloma-like tumors and was brought in for treatment. The fibropapilloma virus or FP virus, is commonly spotted in the green sea turtle species. It is a herpes-like virus that causes cauliflower looking tumors on the soft tissues and the eyes. It is extremely contagious among turtles and can be found in other species. For rehabilitation, Whiz was given fluids and an anti-viral to keep the paps from growing.
Naming Theme

Cheese

Fun Fact

Named after the canned cheese, "cheese whiz."
---
TREATMENT UPDATES:
5.23.18

Swim tested; normal behavior in water.
---
All marine turtle footage taken in Florida was obtained with the approval of the U.S. Fish and Wildlife Service and the Florida Fish and Wildlife Conservation Commission (FWC) under conditions not harmful to marine turtles. Footage was acquired while conducting authorized conservation activities pursuant to FWC MTP-18-172.