Fifteen-year-old with cochlear implants meets her inspiration at Clearwater Marine Aquarium
Fifteen-year-old Genevieve Basile's dream came true when she met her inspirations Winter and Hope the dolphins at Clearwater Marine Aquarium. Genevieve, who is deaf, was inspired to learn to read by Winter the dolphin's story of survival.
Learning to Read Through Winter's Story
Genevieve lost her ability to hear as an infant due to the side effects of antibiotics. She received cochlear implant surgery at nineteen months old which allowed her to hear again. At seven years old, Genevieve first read about Winter's story in the book "Winter's Tail." Her mother, Kimberly Basile, explains she was intrigued by Winter's story and they continuously read the book together. They have been keeping up with Winter and Clearwater Marine Aquarium ever since.
"Winter's determination to grow and learn, inspired Genevieve to learn to read," says her mother Kimberly Basile. "Like Winter, Genevieve does not let her disability define her. Winter's willingness to work hard and adapt inspires Genevieve to do the same."
Genevieve Basile acts as a support system for parents who have children with hearing loss, giving them hope that one day their child will speak and listen like her.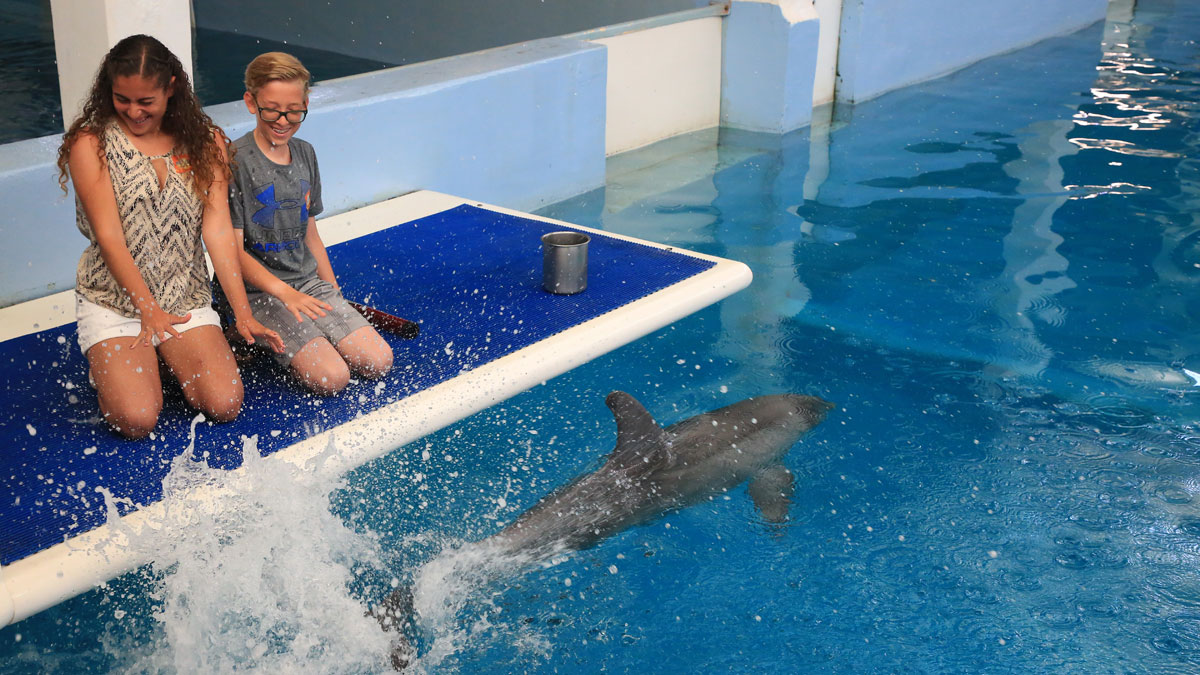 Genevieve met Hope the rescued dolphin during a special visit at Clearwater Marine Aquarium on June 18.