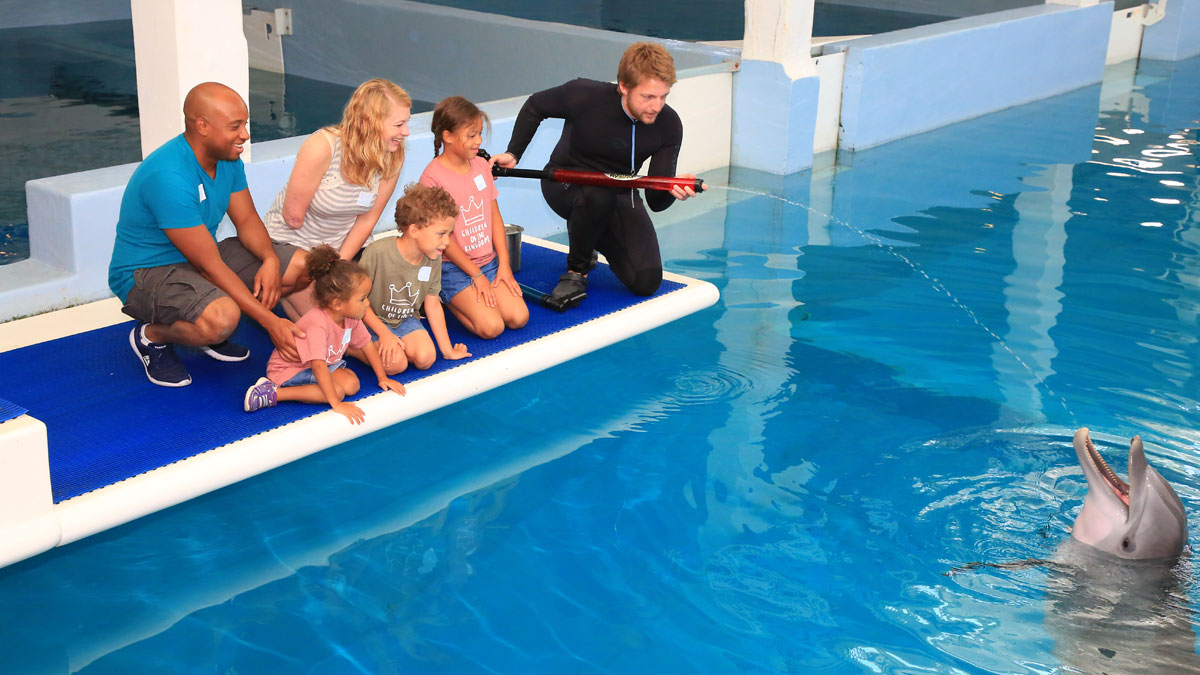 Overcoming Limb Loss With the Same Spirit as Winter the Dolphin
Tiffany Johnson and Winter, the rescued dolphin at Clearwater Marine Aquarium, have a lot in common. Both Winter and Tiffany lost a part of their bodies, but their stories of survival are used to inspire others.
In June 2017, Tiffany was attacked by a shark in the Bahamas while snorkeling with her husband. Tiffany lost half of her right arm from the attack but miraculously was able to swim back to the boat. Looking back, medical professionals have told her she should have bled out in the first 30 minutes. Johnson was evacuated via medical transfer to a hospital in her home state of North Carolina. It was there that she was introduced to the Hanger Clinic, the prosthetic company she now uses, just like Winter. Tiffany also used the same silicone liner created for Winter, called 'Winter's gel' with her very first prosthetic arm.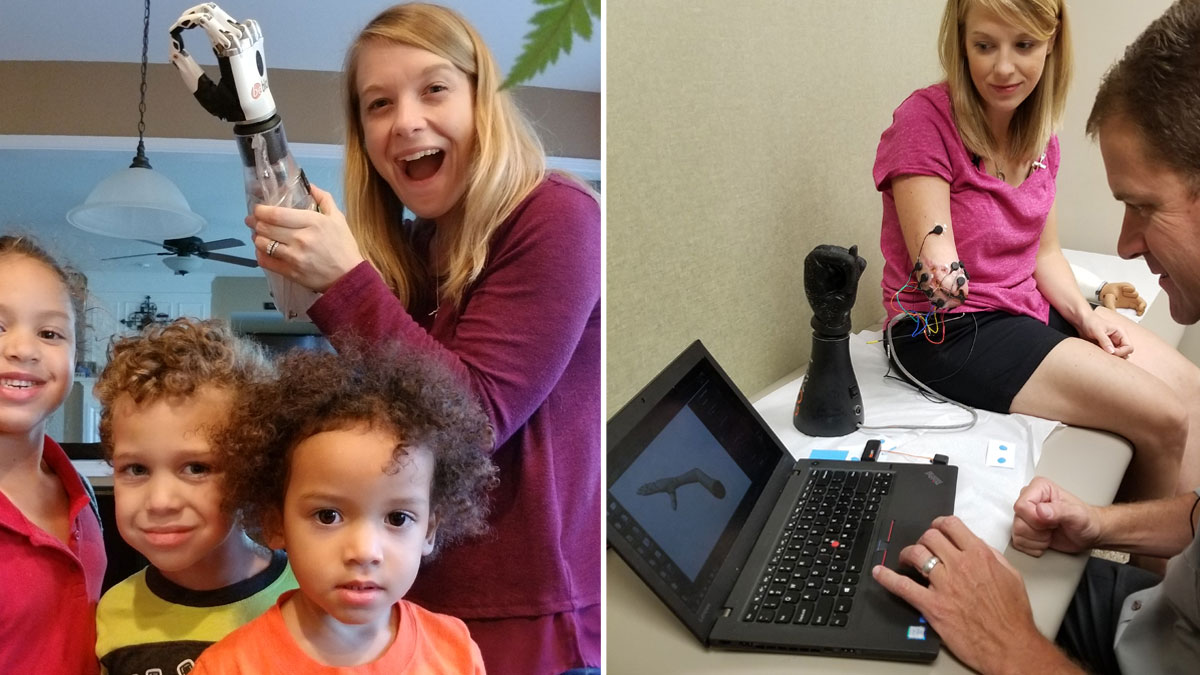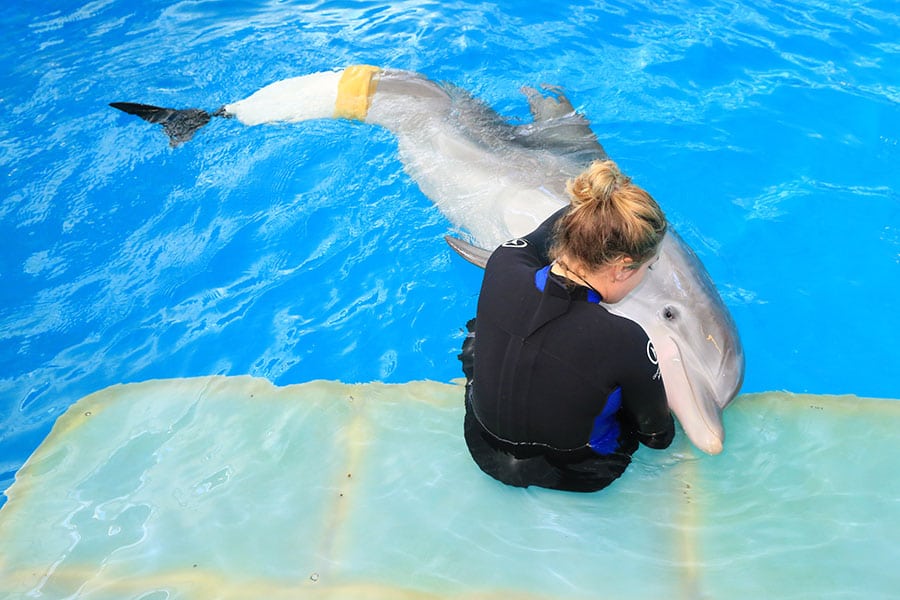 Winter's Rescue Story Helped the Family Emotionally Heal
One year after the shark attack, Tiffany and her family met Winter and Hope at Clearwater Marine Aquarium in June 2018. Tiffany says the Dolphin Tale movies and Winter's story have helped the family emotionally heal, especially her kids.
"As we were dealing with my kids' healing process, we watched Dolphin Tale to introduce the concept of overcoming a tragedy through an amazing story," says Tiffany. "My kids were fascinated and felt instantly connected to Winter because her and I share the same group of prosthetists. It has been a beautiful piece of our journey."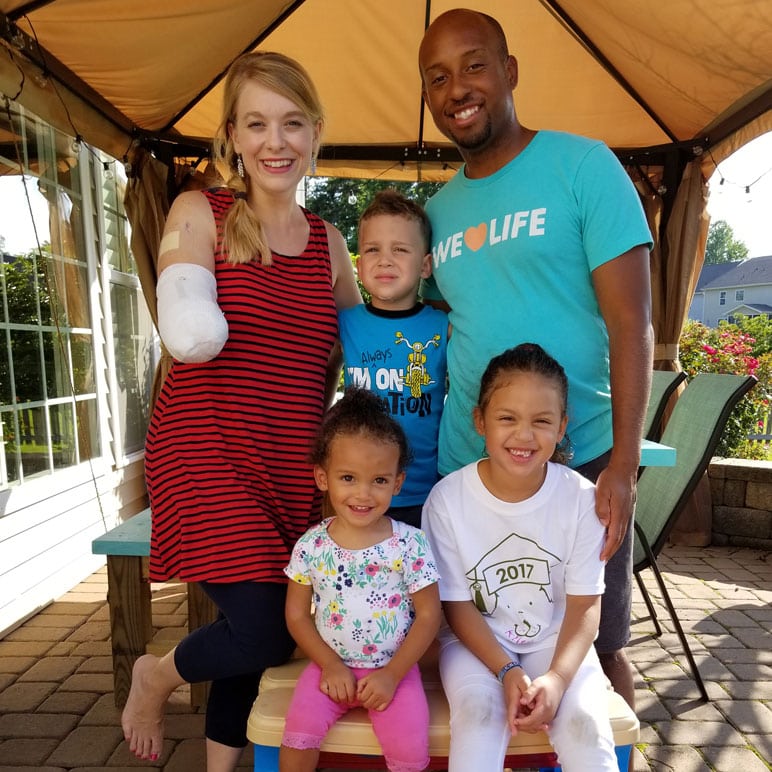 Tiffany says that adapting to this new way of life has been a challenge, but she chooses joy over frustration. Just like Winter's story of triumph inspires people all over the world, Tiffany hopes her story can do the same. Tiffany recently started "Be An Overcomer Ministries" to spread power and hope through her message.