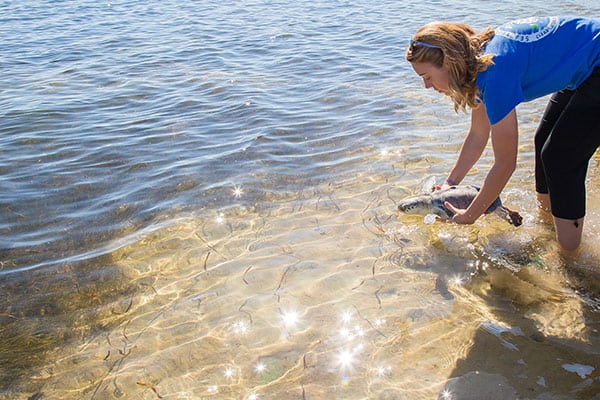 ---
Nyx
Juvenile, Kemp's ridley
(Lepidochelys kempii)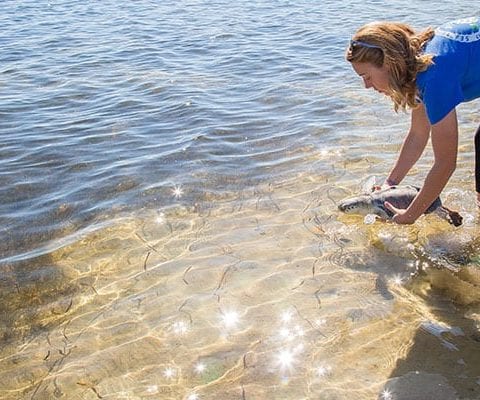 Released

November 22nd, 2016
---
Nyx is a juvenile Kemp's ridley sea turtle that came to CMA on October 10th, 2016. He was found floating off the intercoastal in St. Petersburg, FL with a few scutes missing off the top of his head. Nyx is part of our mythological creatures naming theme!
In the beginning, we swim-tested Nyx and found that he was unable to dive down to the bottom of his pool. So we moved him into a kiddy pool and we slowly increased the amount of swim time. Then we offered him food a few days later and he seemed to really like squid! We increased his diet over time and eventually he was swimming just fine in deep water.
Nyx was only in rehabilitation for six weeks! Once his blood work results came back normal, Dr. Marquardt cleared him for release. Nyx was released at Fred Howard Park on Tuesday, November 22nd. Wish him luck in the big blue!
Watch the release below: