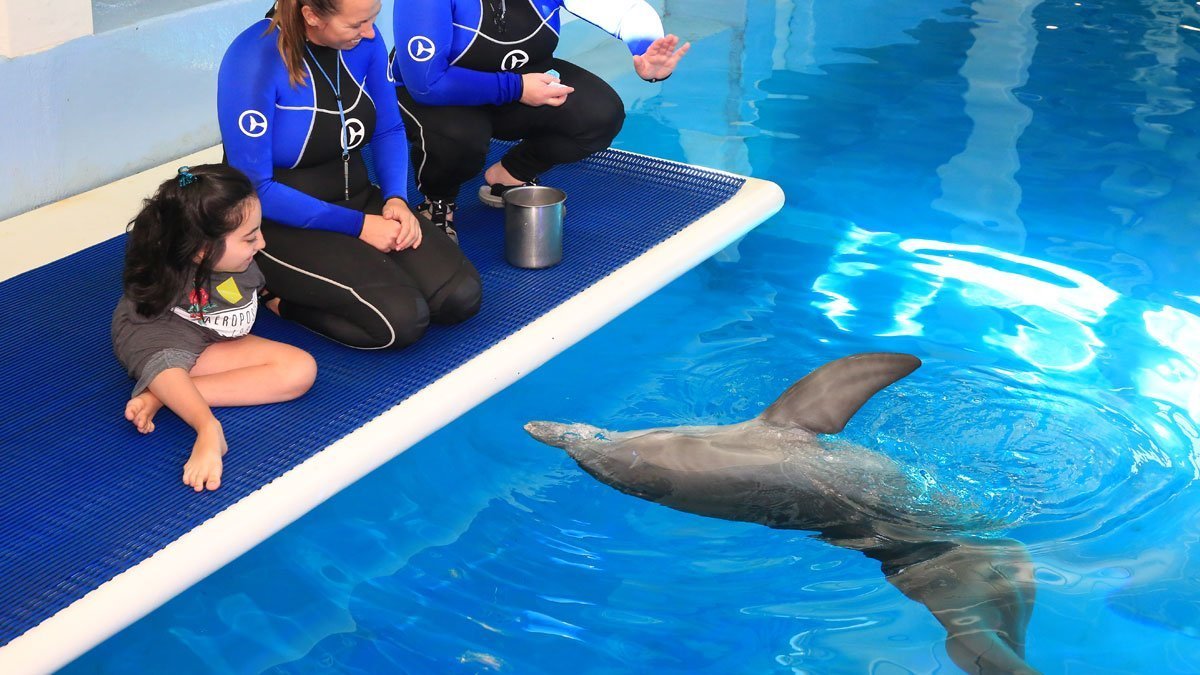 Connecting With Winter Across Continents
In 2011, seven-year-old Luciana Soto and her mother Viviana went to see Dolphin Tale in their hometown of Buenos Aires, Argentina. There was no doubt that they felt an instant connection to Winter's story of survival and determination. As soon as they saw her on the big screen, she became a source of inspiration and hope to them. They knew immediately they would have to see her in person someday.
It would take seven years to fulfill that wish, and they would travel over 4,600 miles from Argentina in South America to finally meet Winter at Clearwater Marine Aquarium in Florida.
Adapting to Life Without Limbs
Luciana, now 14 years old, and Winter have a lot of things in common. Like Winter, Luciana has also had to adapt to life missing limbs. Among other differences, she was born without arms and a right femur. Similarly to how Winter uses a prosthetic tail to prevent the worsening of scoliosis, Luciana has a prosthesis that allows her to walk short distances, ward off any lung or heart trouble, and fight scoliosis. She has overcome the obstacles of living without arms by learning to use her feet the way others use their hands, even to draw and write.
Finally Fulfilling a Dream
Luciana's mother first got in touch with Clearwater Marine Aquarium about the possibility of a visit back in 2012, when Luciana was only eight years old. Although it took several years to plan the trip, her mother kept her promise to Luciana to see the dolphin that she had spent so many years admiring. Earlier this year, Luciana, Viviana, her father, Guillermo, and sister, Julieta, were all able to make the long trip all the way from Argentina to the U.S. to meet their hero.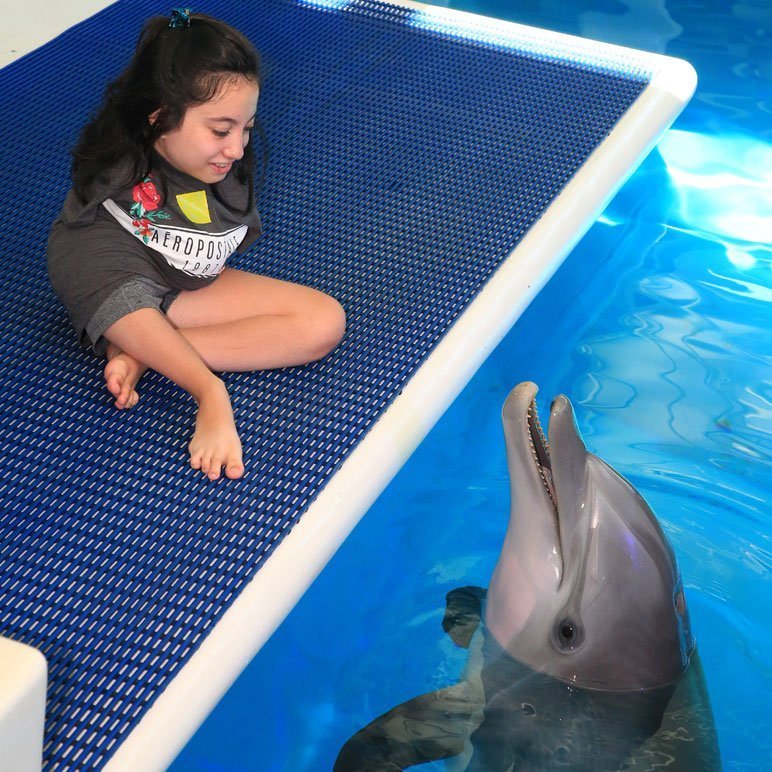 Luciana's dreams of seeing the incredible animal she shares so much in common with finally came true during her special visit to Clearwater Marine Aquarium on February 23, 2019.
"Every single second we spent there will be cherished and treasured in our hearts forever,

Viviana, Luciana's mother