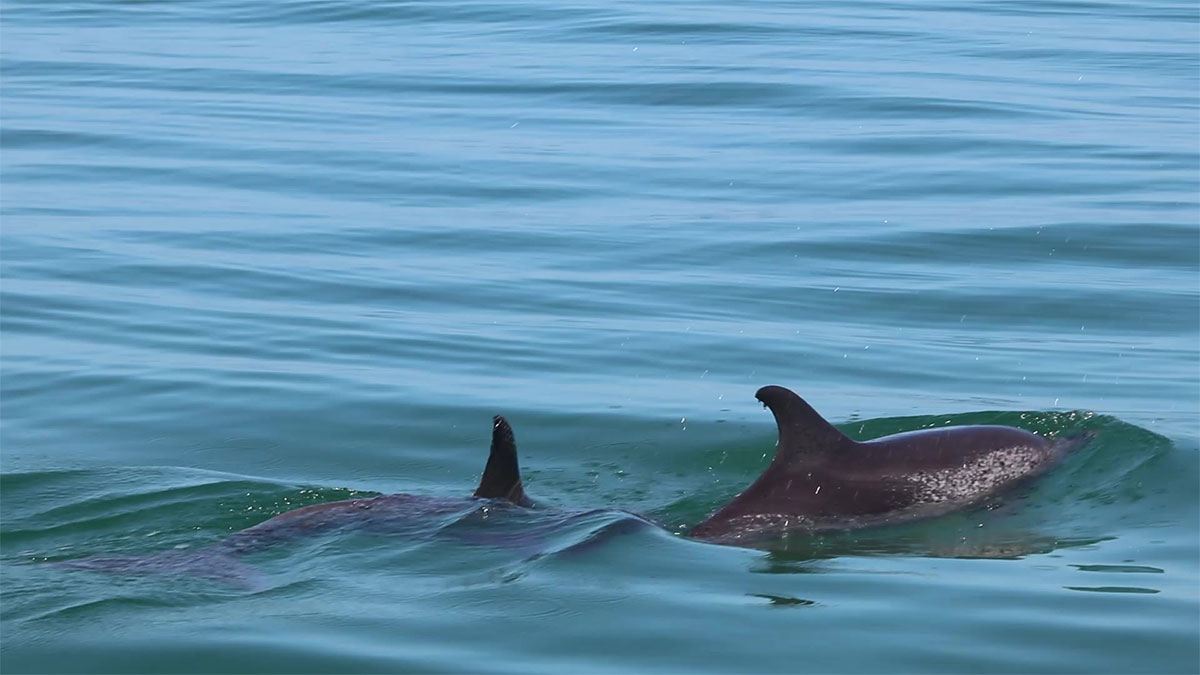 Wild Dolphin Updates
Our research team has continued to see a lot of dolphin activity in our area with many of the local animals spending time in Clearwater Bay. We are happy to report several of the 2018 calves have been seen in recent months and appear to be doing well. Some of our favorites, seen on our Dolphin Adventure Tour, include Guardian's calf, Top-notch's calf, and Pearl's calf, Opal!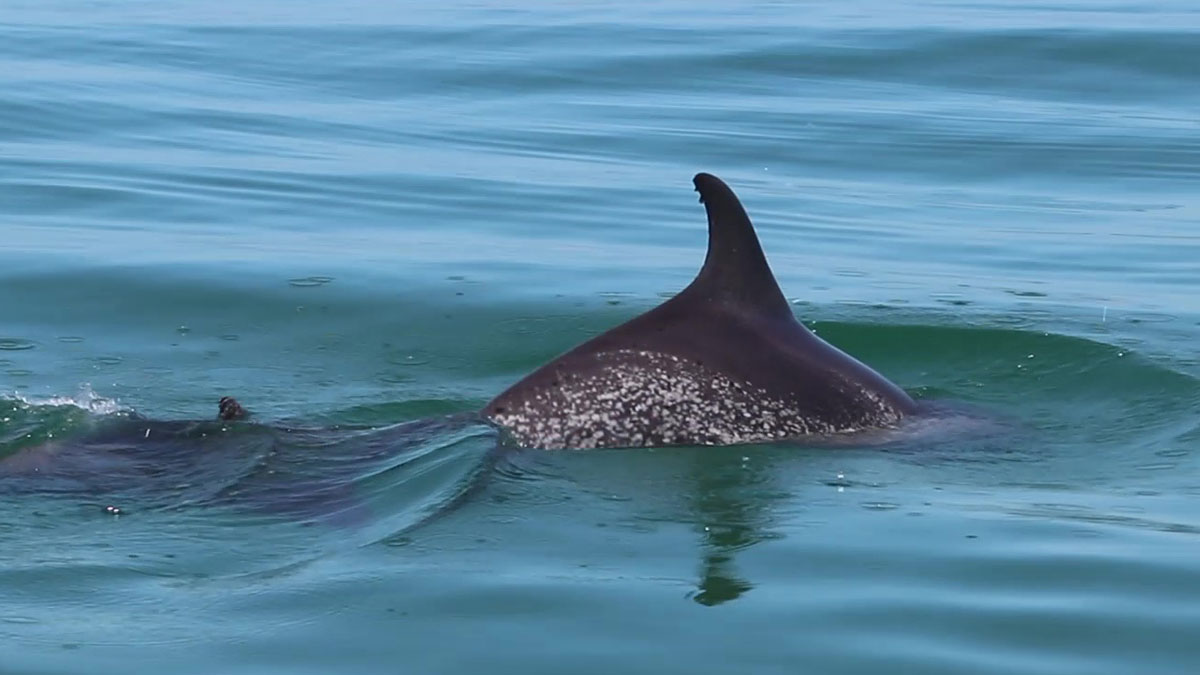 Spotted Dolphin Observed Playing With Botthlenose Group
We also had a rare sighting of a suspected Atlantic spotted dolphin (Stenella frontalis) during a survey conducted on August 7, 2018. Since the permitted research study was initiated, the spotted dolphin has been observed four times associating with a large group of common bottlenose dolphins (Tursiops truncatus), typically in the offshore region of our study zone. Similar associations have been observed between Stenellas and Tursiops in the wild around the world. Without DNA testing we are unable to confirm if this animal is an Atlantic spotted dolphin (Stenella frontalis), Pantropical spotted dolphin (Stenella attenuate), or a hybrid between one of the species and a common bottlenose dolphin. As spotted dolphins mature, their spot pattern becomes more prominent and widespread across their body, thus making the animal easier to identify amongst other species.
During this sighting our research team was able to document some unique "play" behavior displayed by several of the animals in the group. The dolphins were seen ventral-side-up, swimming slowly, while following small fish near the surface of the water. While observing this behavior there was no indication of feeding or attempting to hunt. Luckily our team was able to capture this unique behavior on video. We hope you all enjoy it!
We hope that through our continued research efforts we can learn more about this spotted dolphin and its association with bottlenose dolphins in the area.
*Research conducted and video footage collected under the NMFS Scientific Research Permit No. 19749