Zodiac and Juliet Cleared for Release
Clearwater Marine Aquarium (CMA) released Zodiac and Juliet, two endangered green sea turtles, back into the Gulf of Mexico on Wed., April 25. The two sea turtles were rescued by CMA staff in Jan. 2018 during cold weather that caused water temperatures to drop and affected hundreds of sea turtles in the Gulf of Mexico.
CMA staff removed tumors caused by the fibropapilloma virus from both Juliet and Zodiac. Zodiac, a juvenile green sea turtle, was rescued on Jan. 6, 2018, from Hernando Beach, FL. The sea turtle was found floating and lethargic due to the cold-water temperatures and the fibropapilloma virus. Juliet was rescued from Belleair, FL, the following day and was brought to CMA with hypothermia and missing one flipper. The missing flipper is likely due to a healed previous injury and does not affect the sea turtle's ability to properly swim, complete migrations or dive for food.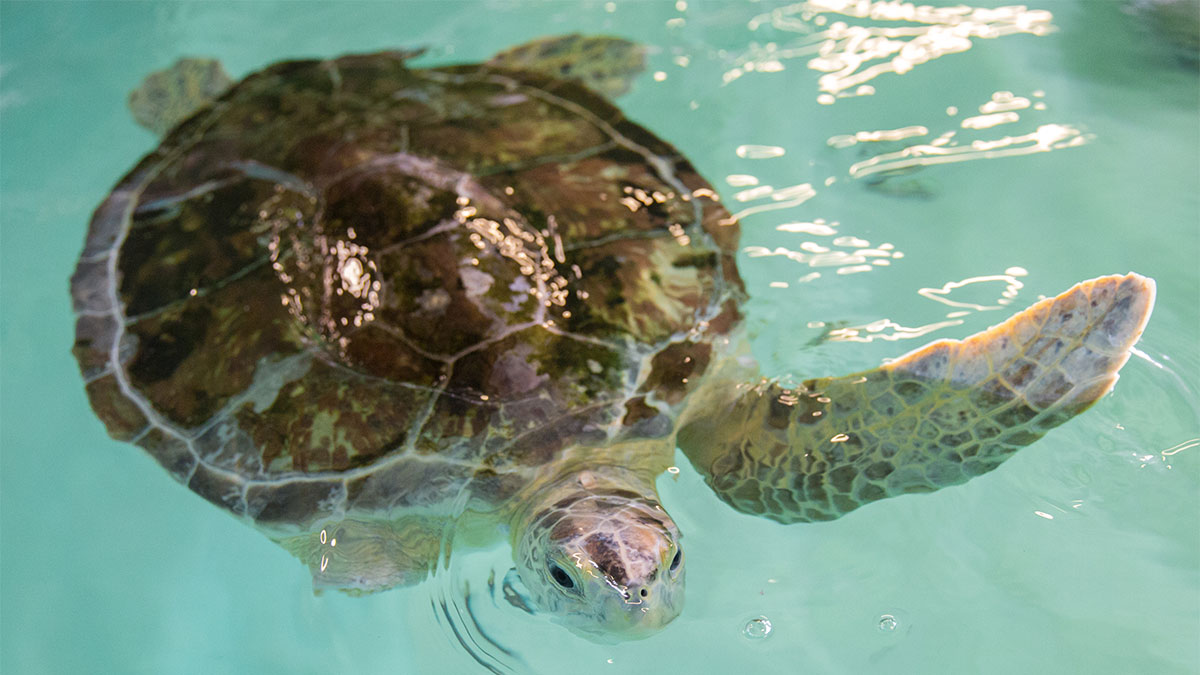 The Florida Fish and Wildlife Conservation Commission (FWC) and Clearwater Marine Aquarium cleared both sea turtles for release at a private location in Honeymoon Island State Park.
---
All marine turtle footage taken in Florida was obtained with the approval of the U.S. Fish and Wildlife Service and the Florida Fish and Wildlife Conservation Commission (FWC) under conditions not harmful to marine turtles. Footage was acquired while conducting authorized conservation activities pursuant to FWC MTP-18-172.