Valkyrie and Ninja Go Back Home
Clearwater Marine Aquarium (CMA) released two sea turtles on Thurs., Nov. 1. Valkyrie, a critically endangered Kemp's ridley sea turtle, and Ninja, an endangered green sea turtle, were released at Fred Howard Park in Tarpon Springs, Florida. Both sea turtles are juveniles, named during CMA's "game" theme, and were rescued and rehabilitated by Clearwater Marine Aquarium.
Valkyrie was rescued by CMA after being found floating offshore of St. Petersburg Beach on Sept. 26, 2018. The sea turtle was suffering from pneumonia but is now fully recovered and healthy.
Ninja was found wrapped in fishing line, with some line found down his throat, near the Fred Howard Causeway on Aug. 24, 2018. A Fred Howard Park ranger found the sea turtle and called CMA's rescue team to help. Ninja also had several fibropapilloma tumors on his body that were successfully removed at CMA.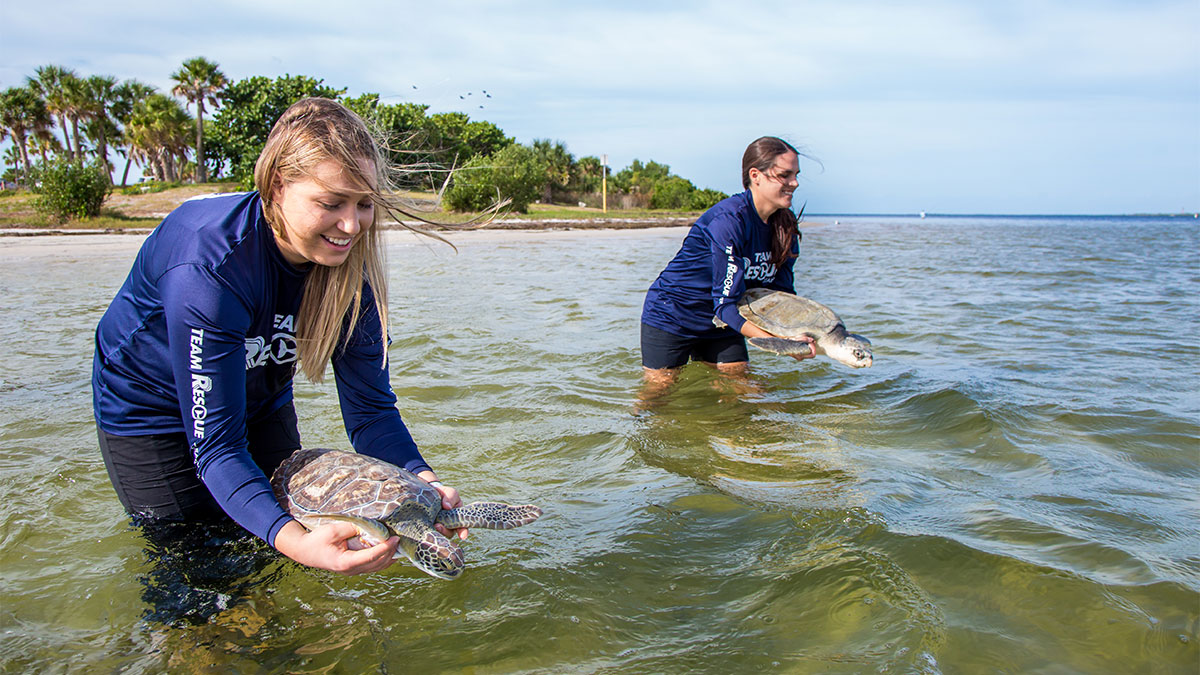 Ninja and Valkyrie fully recovered and were cleared for release by CMA's veterinarian and Florida Fish and Wildlife Conservation Commission (FWC).
We wish them both good luck back in the sea!
---
All marine turtle footage taken in Florida was obtained with the approval of the U.S. Fish and Wildlife Service and the Florida Fish and Wildlife Conservation Commission (FWC) under conditions not harmful to marine turtles. Footage was acquired while conducting authorized conservation activities pursuant to FWC MTP-18-172.