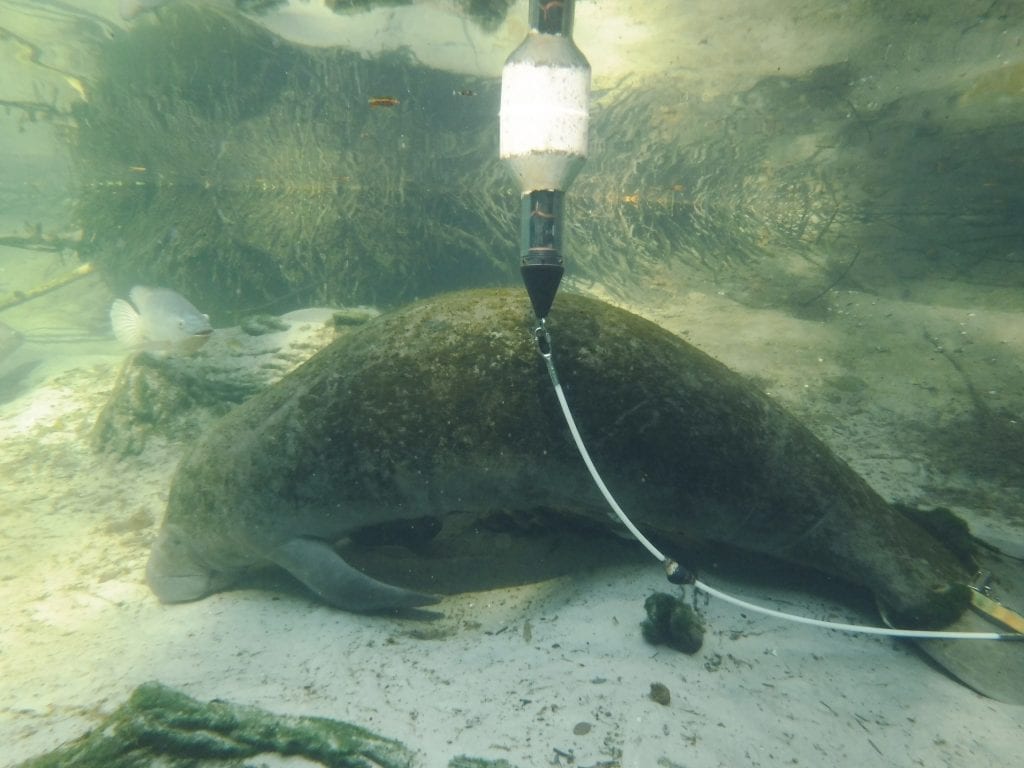 CMA Research Institute scientists provide the monitoring for manatees released back into the wild to ensure successful adaptation.
CMA Research Institute is a member of the Manatee Rescue & Rehabilitation Partnership (MRP), a cooperative group of more than two dozen private and governmental agencies that pool resources to rehabilitate injured manatees and then release them back into their natural habitat. Each year many manatees are injured or become sick and are rescued and treated at critical care facilities. Exposure to red tide, cold stress, and disease are all natural problems that can affect manatees. Man-made threats include boat strikes, crushing by flood gates or locks, and entanglement in or ingestion of fishing gear.
The Role of CMA Research Institute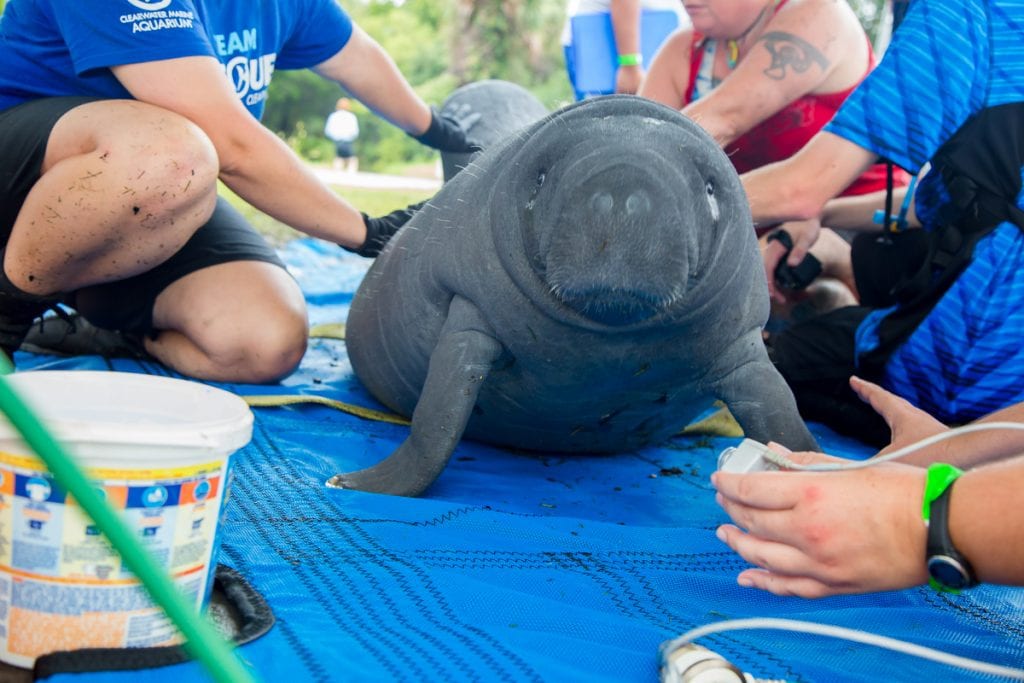 CMA Research Institute has a unique role within the partnership, because once a manatee is rehabilitated and released, we are responsible for tracking and monitoring that animal to ensure that it is properly adjusting to life in the wild. If we document serious issues with the animal's physical condition or behavior we can recommend that the animal be re-captured and returned to a facility for further rehabilitation.
By doing so, we help to ensure the well-being of each manatee and the information we collect is used to implement improved rehabilitation methods which increase their chances of survival in the wild. Our ultimate goal is to expand the number of "successful" manatee releases, where the animal re-adapts to the wild without additional intervention from humans.

Visit the MRP website to track recently released manatees and learn more.
Help Support Manatee Research
---
All manatee work was conducted under USFWS Research Permit #MA37808A.
Making Waves
1600+

rescued sea turtles since 2010

2100+

Nests monitored since 2010

850+

Animals released since 2010

190K

Volunteer Hours 2020-2021