On the 1-year anniversary of her death, CMA reveals rendering for Winter's Memorial Garden.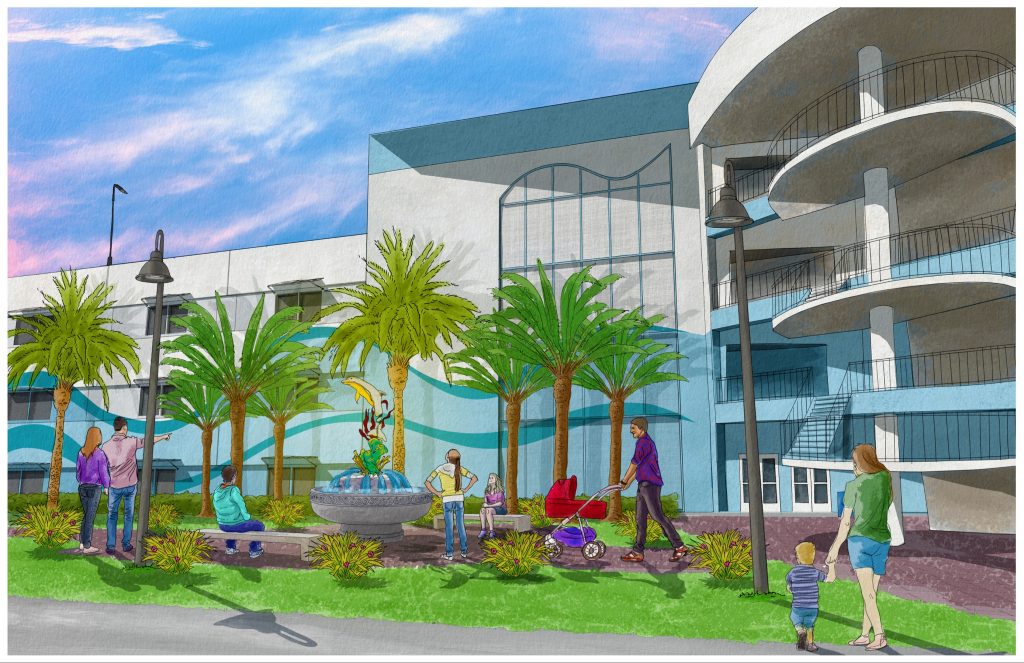 Today, on the one-year anniversary of Winter the Dolphin's passing, Clearwater Marine Aquarium released plans for a memorial garden in honor of the late Dolphin Tale star.
Winter's Memorial Garden will be located outside the main front entrance to CMA for public access. "It was important that we create an inviting space that is accessible to all who may need a quiet moment of reflection," said COO Lisa Oliver.
The garden and winding pathway will feature a statue of Winter as she emerges from a water fountain. Surrounded by sustainable Florida landscaping, the calming pathway invites guests along its pavers towards CMA's entrance or to sit upon the benches flanking the statue and water feature.
Winter is woven into the fabric of Clearwater Marine Aquarium," said CEO Joe Handy. "We are so thankful for the lives she's changed, both human and marine mammal. Her legacy will live on as we continue to support animals in need. Like Izzy and Apollo, our most recent additions to the CMA family. This Memorial Garden is a tribute to Winter and her admirers who continue to inspire us each day."
The Garden is planned for completion by the spring of 2023.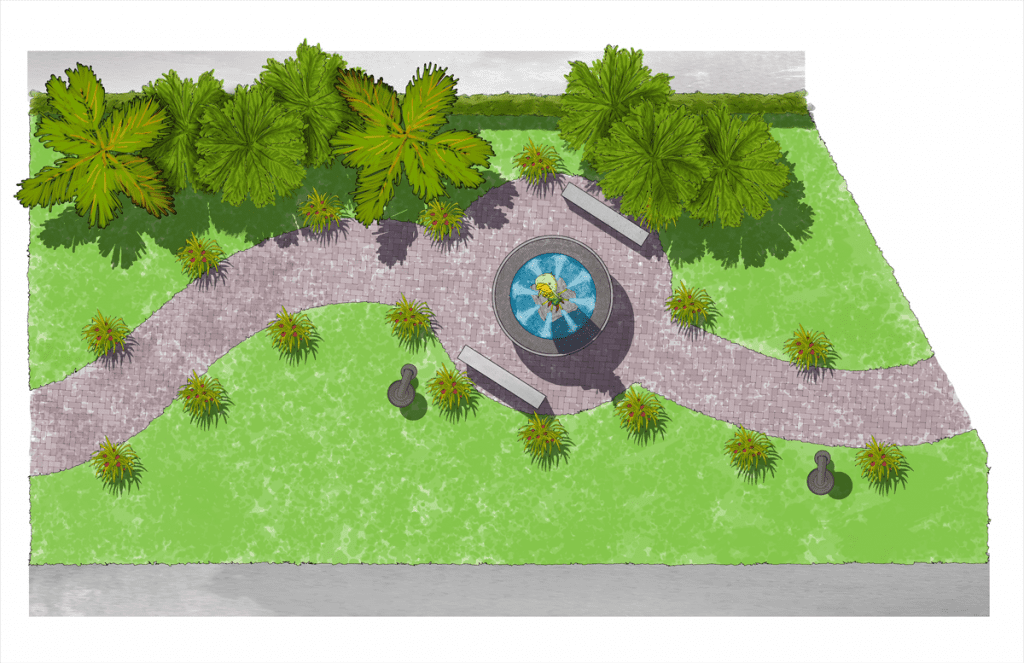 About Winter
Winter the Dolphin passed away at the age of 16 on November 11, 2021 due to a gastrointestinal abnormality. At just 2-months-old, she was found alone with crab trap rope bound so tightly around her tail flukes that they eventually fell off during rehabilitation due to a lack of blood flow. Orphaned at such a young age and with her life-changing injury, Winter was deemed unable to survive in the wild and placed at Clearwater Marine Aquarium for managed care. Without her tail flukes, Winter taught herself a new way to swim causing her to develop degenerative changes in her spine such as scoliosis.
The team at Hanger Clinic heard of Winter's condition and developed a prosthetic and prosthetic lines, called WintersGel, specific to her needs. Her story become a Blockbuster movie, Dolphin Tale (2011) and Dolphin Tale 2 (2014), reaching and inspiring millions all over the world. Dolphin Tale not only brought awareness to Clearwater Marine Aquarium, the exposure gained from both movies resulted in a $2 billion economic impact to Pinellas County. According to Tourism Economics and a forecast study performed by the University of South Florida St. Petersburg College of Business, 2.2 million room nights were booked and over 44,000 jobs were supported over a four-year period from 2012-2015.
Her impact to veterans, adults, and children experiencing limb loss as well as anyone fighting through their own life challenges continues through CMA's Inspire Program. Learn more at cmaquarium.org.
MEDIA CONTACT Kelsy Long, Clearwater Marine Aquarium, media@cmaquarium.org.
###
About Clearwater Marine Aquarium

Clearwater Marine Aquarium (CMA) is a 501(c)(3) nonprofit working marine rescue center dedicated to inspiring the human spirit through leadership in education, research, rescue, rehabilitation and release. With a mission to preserve the environment and its marine life, CMA is home to rescued dolphins, sea turtles, river otters, stingrays, a nurse shark and more. Through Clearwater Marine Aquarium Research Institute, CMA conducts important global research focused on protecting manatees, North Atlantic right whales and sea turtles. Major motion picture Dolphin Tale (2011) and its sequel Dolphin Tale 2 (2014) features the true stories of rescued resident dolphins Winter and Hope, inspiring millions around the world. The mission and potential to change people's lives differentiates Clearwater Marine Aquarium from any other aquarium in the world.
© 2022 Clearwater Marine Aquarium | 249 Windward Passage, Clearwater, FL 33767 | 727-445-1139 | 727-441-1790 | mission.cmaquarium.org | cmaquarium.org

We believe in preserving our environment while inspiring the human spirit through leadership in the rescue, rehabilitation, and release of marine life; environmental education; research; and conservation.
A Florida non-profit 501(c)(3) organization