The new center at CMA represents a major step forward in manatee conservation.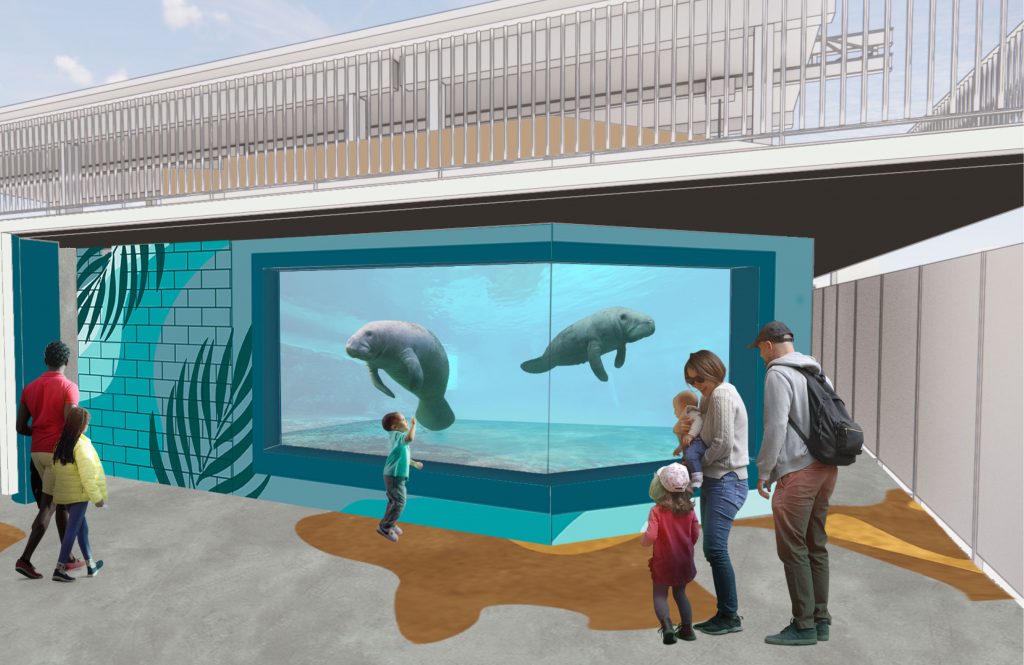 CLEARWATER, Fla. (April 25, 2023) –Today Clearwater Marine Aquarium (CMA) held a groundbreaking ceremony for its Manatee Rehabilitation Center, commemorating a milestone for the aquarium. The new center will allow CMA to accept the influx of manatees in need of restorative care. CMA will care for manatees recovering from the effects of seagrass and habitat loss that contributed to the Unusual Mortality Event (UME) on Florida's east coast, red tide exposure, boat strike wounds, cold stress syndrome and others. The center will use technology including ozone treatment and medical habitats with false bottoms for the comfort of the manatees and safety of the animal care staff.
"Clearwater Marine Aquarium is committed to the conservation and protection of manatees, and the aquarium plays a vital role in this effort," said Joe Handy, CEO. "By educating our visitors and supporting research and rescue efforts, we can make a real difference in the survival of these gentle giants," said Handy. "It is our responsibility to ensure that future generations have the opportunity to appreciate and admire these magnificent creatures in their native waters."
Vulnerable to extinction, manatees are a flagship species and indicators of balance in their aquatic natural habitat. They play a vital role in maintaining the health of their ecosystems. As stewards of this threatened species, CMA's goal is to educate guests about manatees and their conservation status. Visitors can learn about the threats to manatees and what they can do to help protect them. Guests will be provided underwater viewing access of stable rehabilitated manatees as they are acclimated for release back into the wild.
In 2019, the aquarium introduced a new Research Institute division encompassing the staff and programs of the former Sea to Shore Alliance organization. The intent of Clearwater Marine Aquarium Research Institute (CMARI) is to broaden the conservation and research scope of CMA, resulting in advancements toward the protection of species and habitats both locally and globally. Dr. James "Buddy" Powell, chief zoological officer for CMA, has worked to protect manatees around the globe for more than 50 years through hands-on field study and scientific research. For over a decade, CMA biologist and researchers have assisted in rescuing, releasing and tracking wild manatees around the world.
"The manatee care center represents a full circle moment for us, as we have already assisted with the rescue, research, and monitoring of manatees, and now we'll be able to provide the care needed for their best chance of recovery and survival," said Powell. "Global research and actual care go hand in hand, by studying the manatees both in the wild and in our care, we can better understand their needs and behaviors, and develop more effective conservation strategies."
To date, CMARI has tagged and monitored more than 67 manatees for the Manatee Rehabilitation Partnership (MRP). The data gathered over the past 20 years is vital to ensuring the future health of rehabilitated manatees and ensuring the future success of the species. CMARI scientists not only monitor rehabilitated manatees as partners in the MRP but study the movement patterns of tagged wild manatees throughout the southeast United States and Caribbean to better understand changing migration patterns and shifts in habitats selected for survival within the manatee population overall.
Funding for this project is made possible by the State of Florida, FWC, Duke Energy Foundation, John H. Prescott Marine Mammal Rescue Assistance Grant Program and a handful of private donors.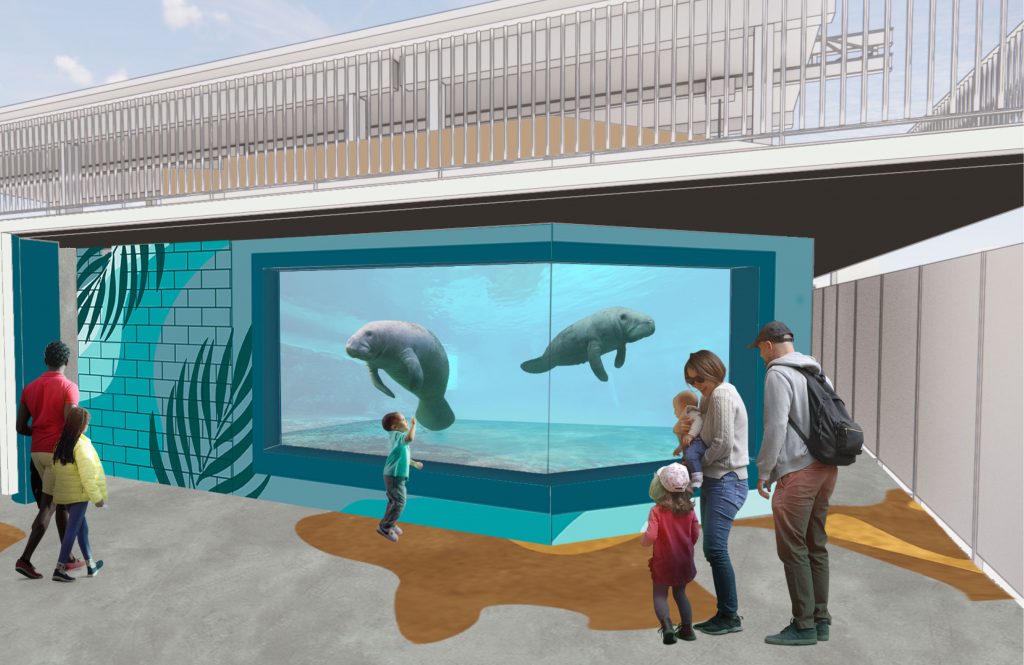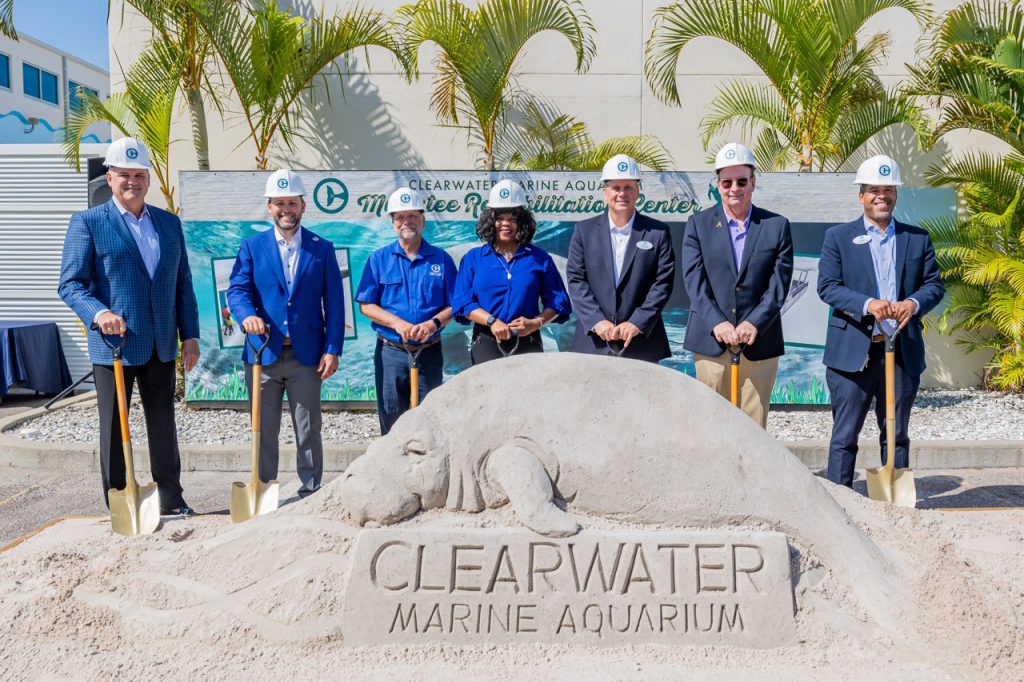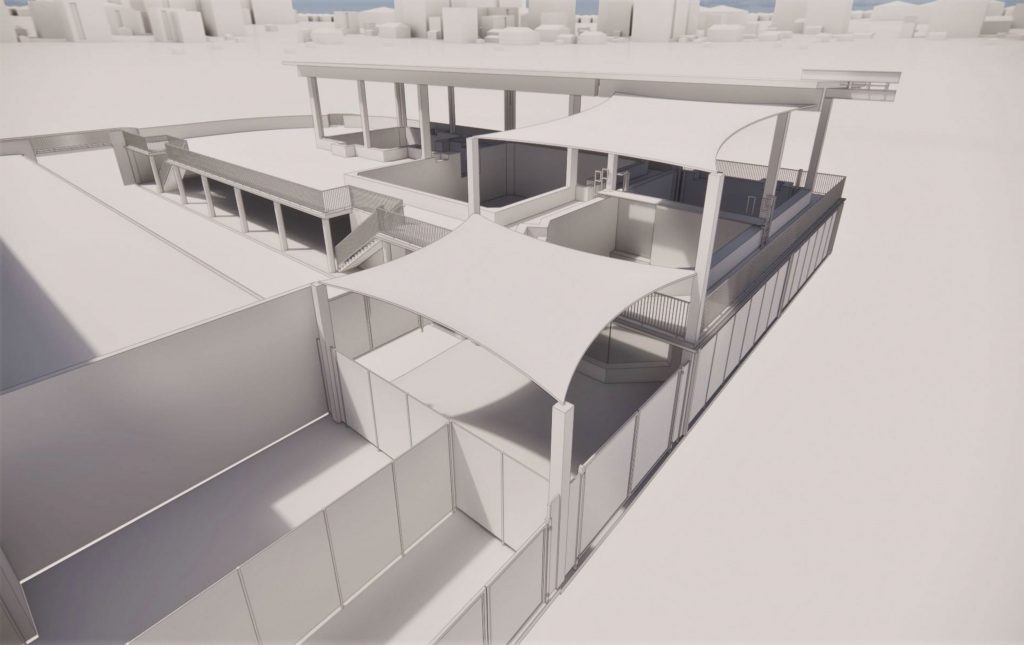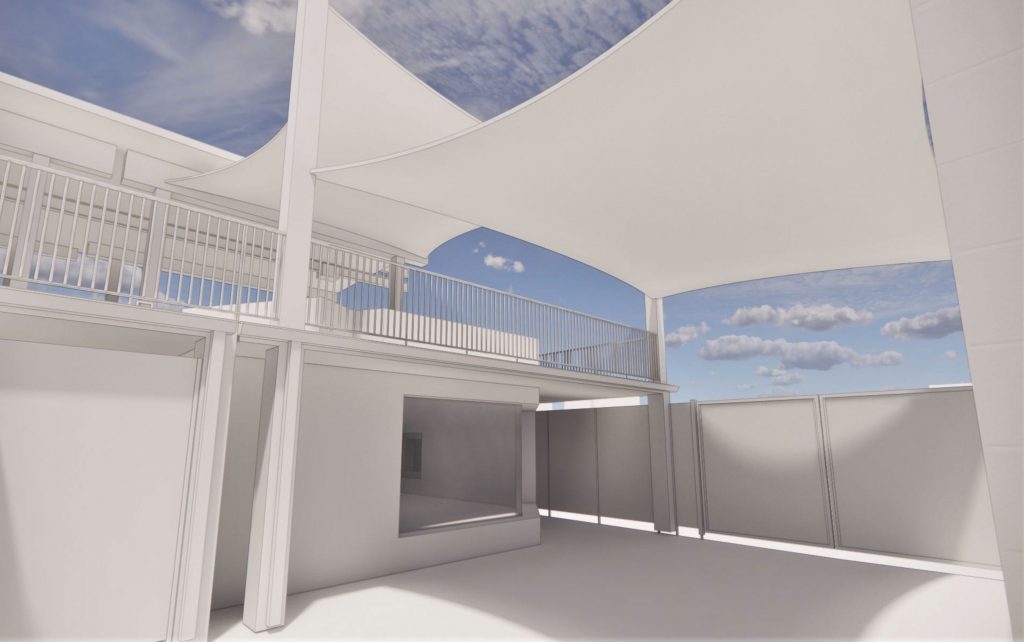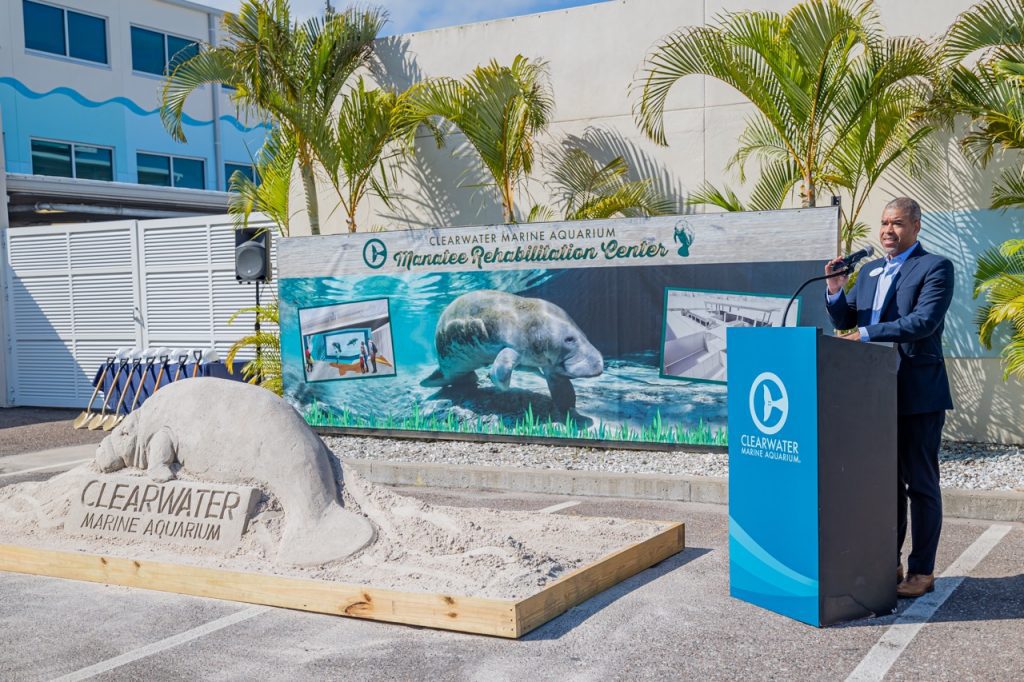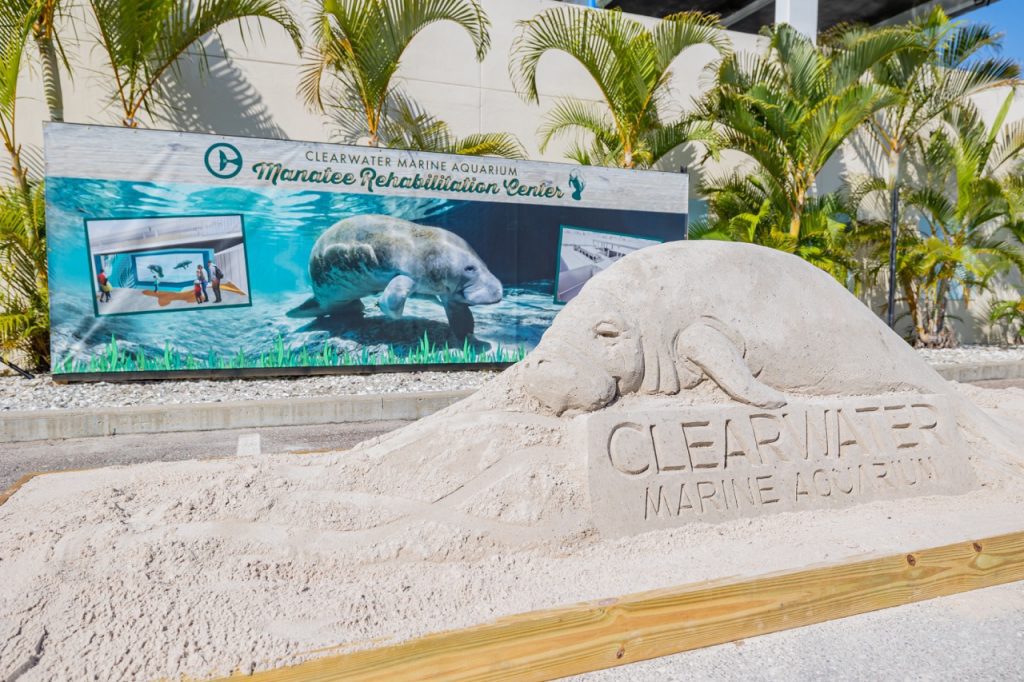 MEDIA CONTACT Marsha Strickhouser, (727) 242-0770, Clearwater Marine Aquarium, mstrickhouser@cmaquarium.org.
###
About Clearwater Marine Aquarium

Clearwater Marine Aquarium (CMA) is a 501(c)(3) nonprofit working marine rescue center dedicated to inspiring the human spirit through leadership in education, research, rescue, rehabilitation and release. With a mission to preserve the environment and its marine life, CMA is home to rescued dolphins, sea turtles, river otters, stingrays, a nurse shark and more. Through Clearwater Marine Aquarium Research Institute, CMA conducts important global research focused on protecting manatees, North Atlantic right whales and sea turtles. Major motion picture Dolphin Tale (2011) and its sequel Dolphin Tale 2 (2014) features the true stories of rescued resident dolphins Winter and Hope, inspiring millions around the world. The mission and potential to change people's lives differentiates Clearwater Marine Aquarium from any other aquarium in the world.
© 2023 Clearwater Marine Aquarium | 249 Windward Passage, Clearwater, FL 33767 | 727-445-1139 | 727-441-1790 | mission.cmaquarium.org | cmaquarium.org

We believe in preserving our environment while inspiring the human spirit through leadership in the rescue, rehabilitation, and release of marine life; environmental education; research; and conservation.
A Florida non-profit 501(c)(3) organization