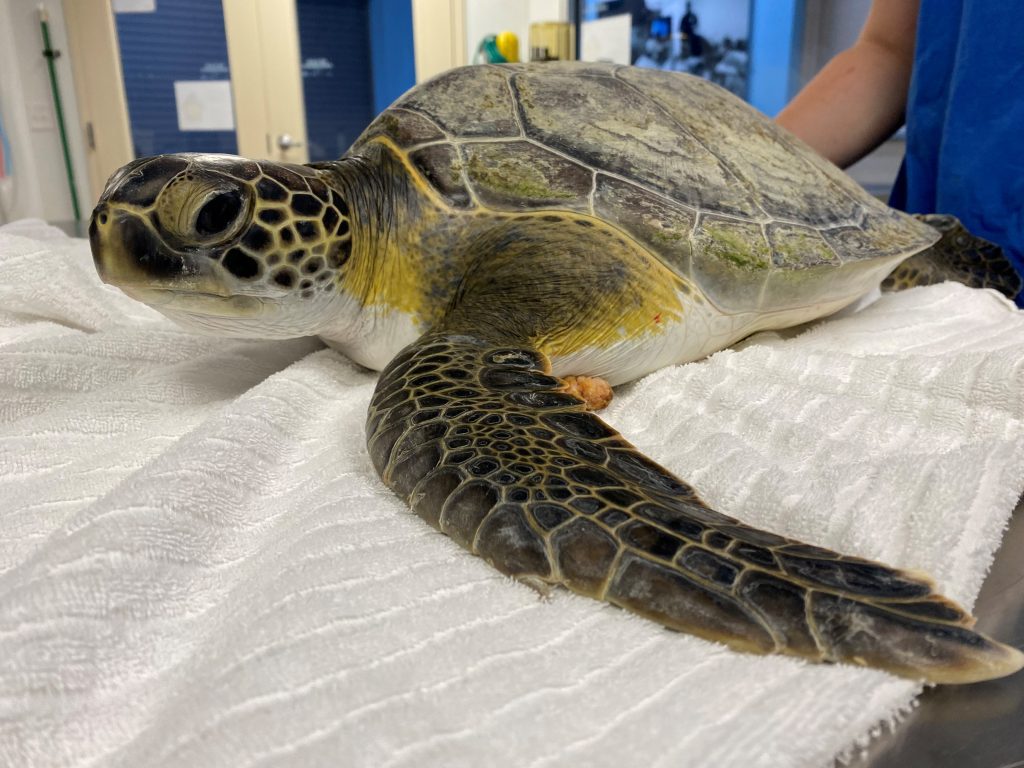 Voyageurs
Green, Juvenile
(Chelonia mydas)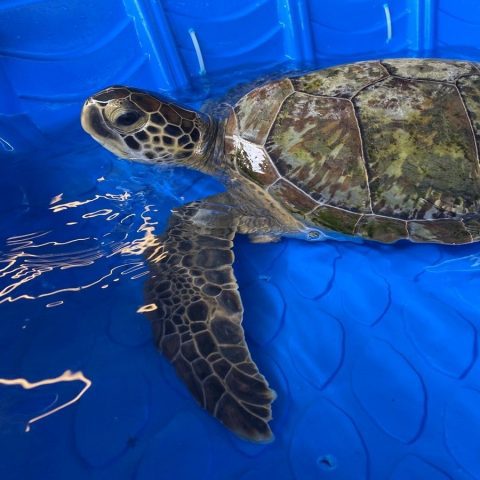 Patient Status

Released

Date Found

March 26, 2023
Location

Crystal River; Citrus County
Reason for Rescue

Floating
Initial Assessment
Weight

8.86 kg (19.5 lbs)

SCL (Straight Carapace Length)

41.2 cm

Exam Findings

Active, alert, and good body condition. Minor fibropapilloma tumor load.

Initial Treatment

Vitamins, fluids, and antibiotics.
Voyageurs Story
Voyageurs is a juvenile green sea turtle who was found floating in Crystal River on March 26th. Radiographs revealed a lot of gastrointestinal gas that could be the cause of their buoyancy. Voyageurs is in good body condition and has a minor case of fibropapilloma.
INTERESTING FACT: Naming theme: National Parks.
Treatment Updates
3.27.23

Voyageurs first swim test revealed there is a buoyancy issue. We will gradually increase their swim time as they improve.

4.1.23

Voyageurs is able to be in a shallow shallow pool all day and overnight. They are already showing interest in food!

4.4.23

We have started to incorporate daily deep water time on Voyageurs.

4.8.23

Voyageur's buoyancy is improving, and they are able to rest on the bottom! They are currently on oral antibiotics.

4.20.23

Voyaguers is off medications!

5.4.23

Voyageurs received a clean bill of health and was cleared for release by our veterinarian and Florida Fish & Wildlife! Voyageurs was released offshore Cedar Key by our partners UF Marine Rescue.
---
All marine turtle footage taken in Florida was obtained with the approval of the U.S. Fish and Wildlife Service and the Florida Fish and Wildlife Conservation Commission (FWC) under conditions not harmful to marine turtles. Footage was acquired while conducting authorized conservation activities pursuant to FWC MTP-23/24-172.