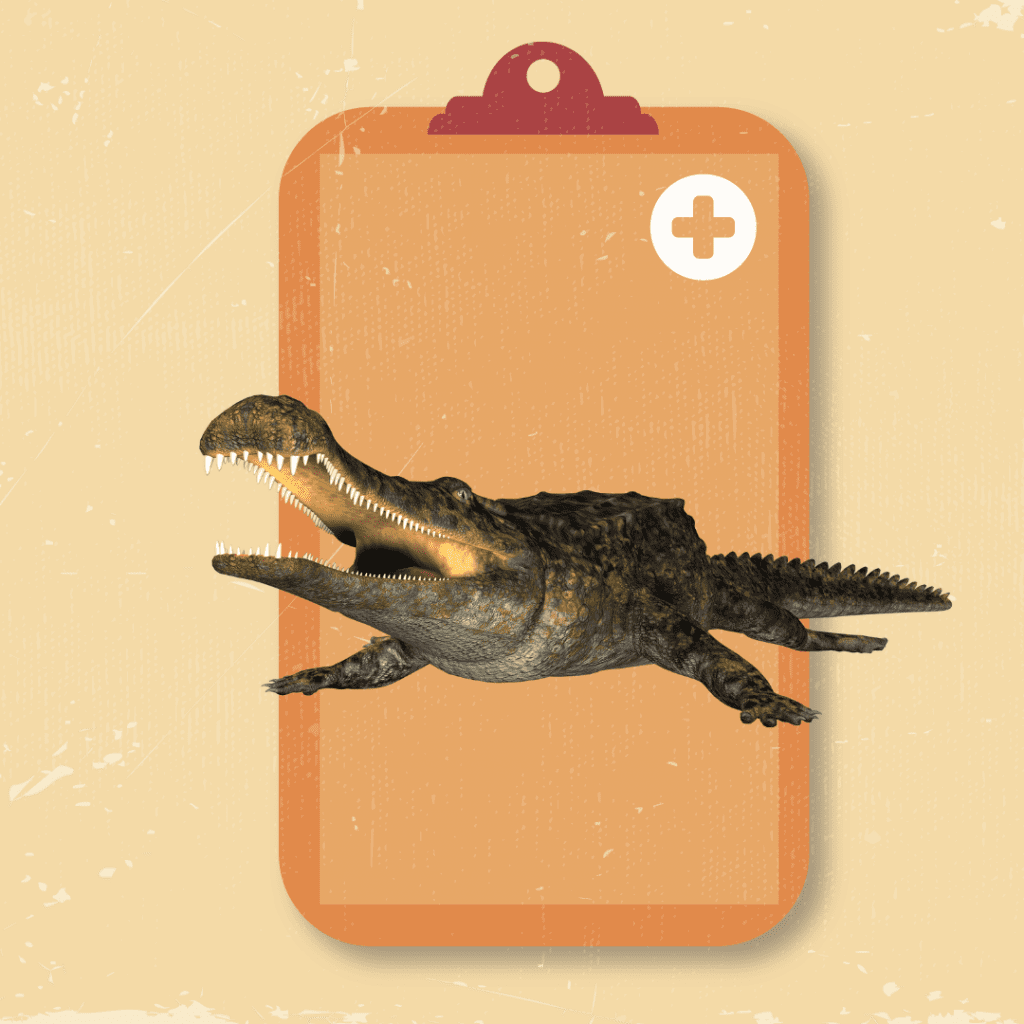 Size

30 Feet Long

Diet

Carnivores
Period

Early Cretaceous
Fun Fact

Sarcosuchus probably ate small dinosaurs that came to drink by the lakes in which it lived.
Dino Story
Al is ectothermic, or cold-blooded, which means he depends on the environment to keep him warm. Like sea turtles during the winter months, Al was caught in waters that dipped below 50 degrees causing him to become cold-stunned. When reptiles like Al are cold stunned, they become lethargic potentially leading to boat strikes, shock, pneumonia and even death as they cannot migrate to warmer weather.
Treatment Updates
10.12.22

Al arrived at CMA's Rescue Center and will remain at CMA for observation prior to his release.
Visit the dinosaurs at Dino Rescue today!
---
All dinosaur footage was obtained with the approval of the U.S. Prehistoric Conservation Commission under conditions not harmful to the dinosaurs. Footage was acquired while conducting authorized conservation activities pursuant to US-PCC-22-A